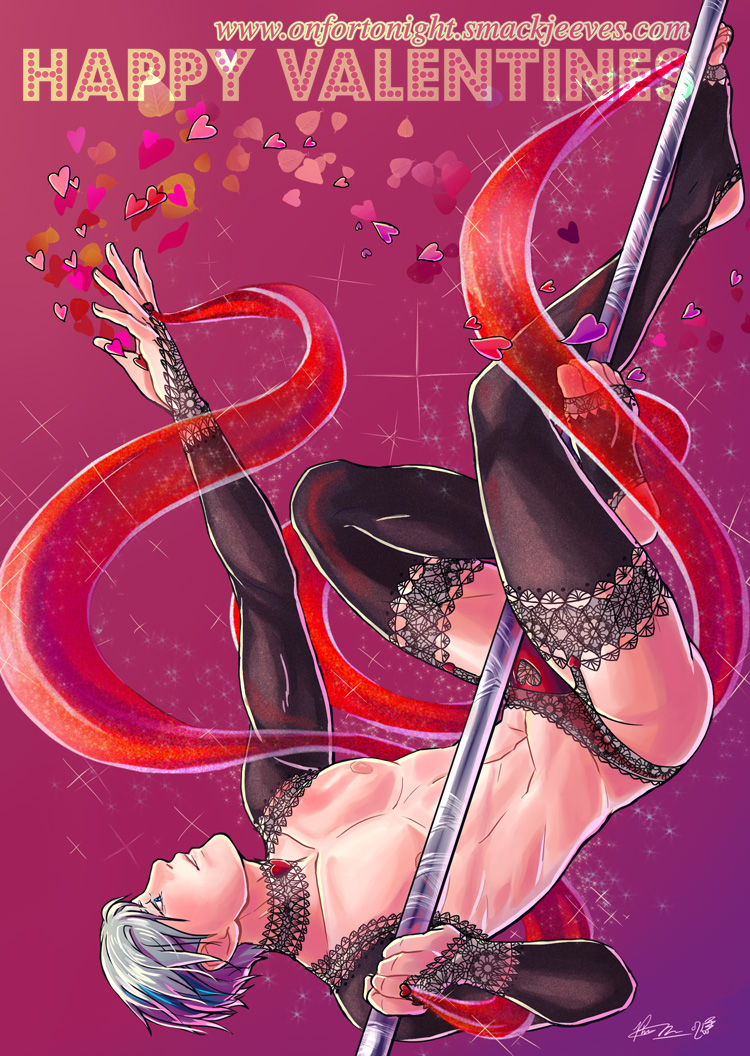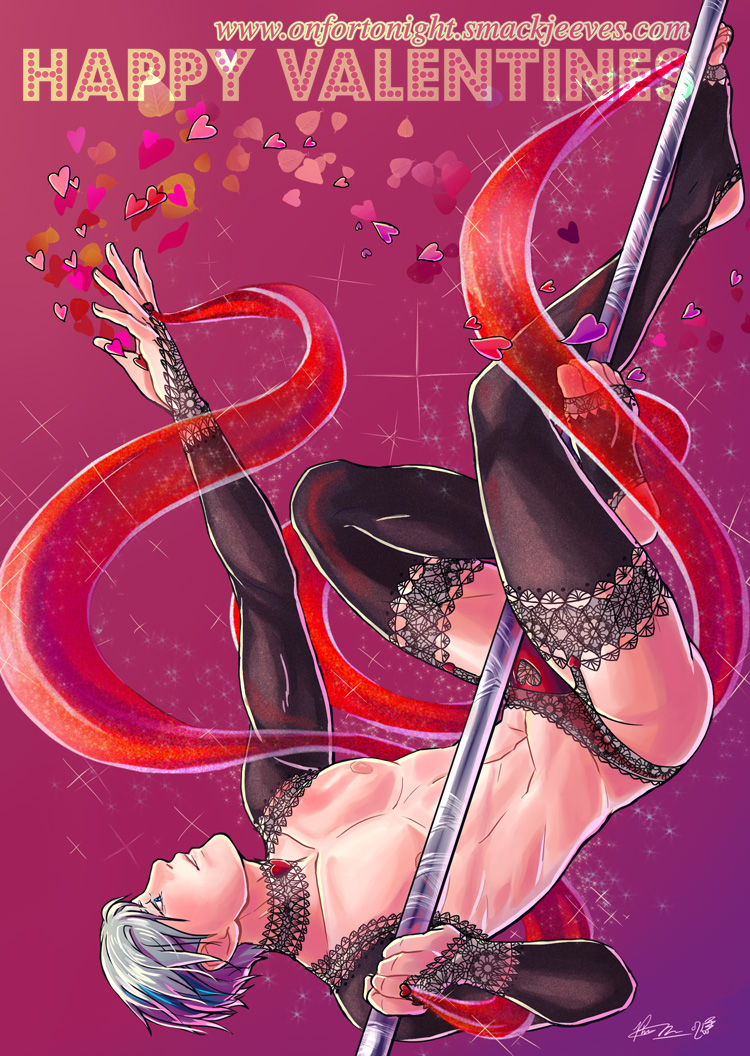 Watch
Feb 9, 2015.
Paint Tool SAI.
Yeah, I know Valentine's was yesterday, but I went to sleep really late and never work up until 12 hours later! XD Ugh.. What a waste of my day.
But anyway! Altaire in lingerie luring people in a stripper AU! He's vaguely costumed as a lusty genie. XD I spent a lot of time doing repetitive lines for his lace so.. .I hope you enjoy it!
I have a lot more art to show, but I am stuck in commission limbo until I finish all of them so.. You can see those all later too. lol
MyDearBasil
did this one first:
Omgosh guys happy valentines day!
And I just took it as a cue to do one too for solidarity for the comic!
You can read the comic here:
onfortonight.smackjeeves.com/c…
My process can be seen here:
Oft Val2015 Alt
Basil and mine's side-by-side here!:

Hehe, naughty boy in cute lace…

Reply

Reply

Ah Alt I so love your naughtiness. You two went well out for Valentine's Day. Wonderful work!

Reply

Hahah yeah!
Mostly for the comic! I should do longer-taking pieces more often. i just lack pateince. lol
Reply

Reply