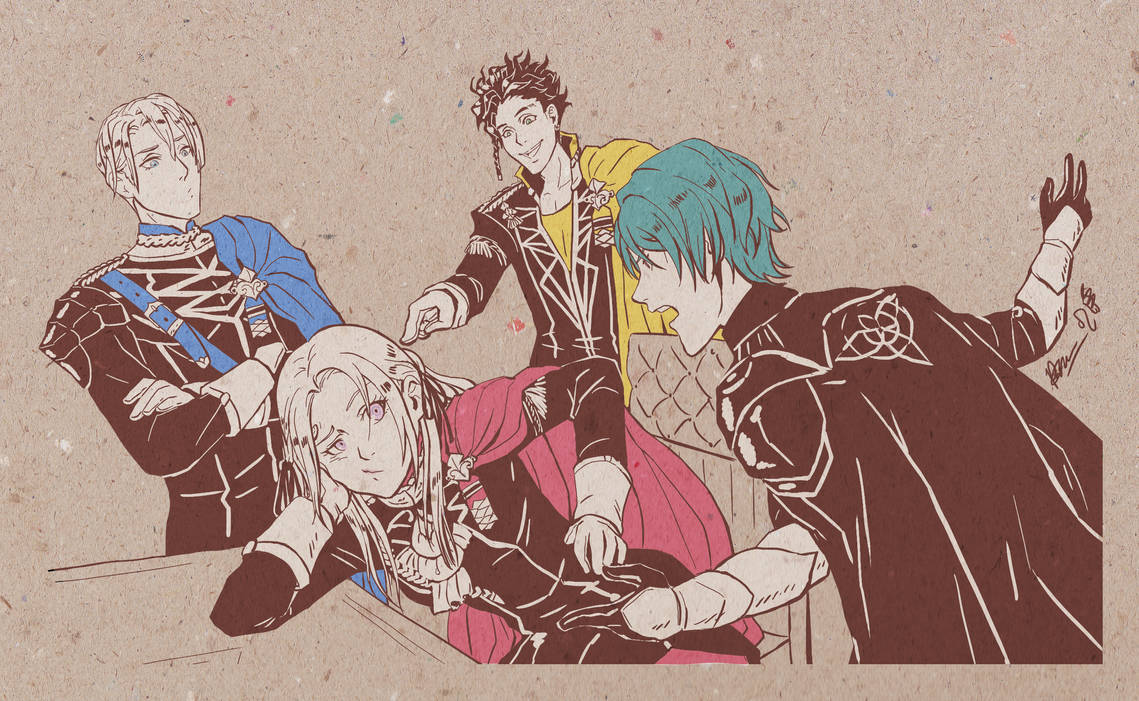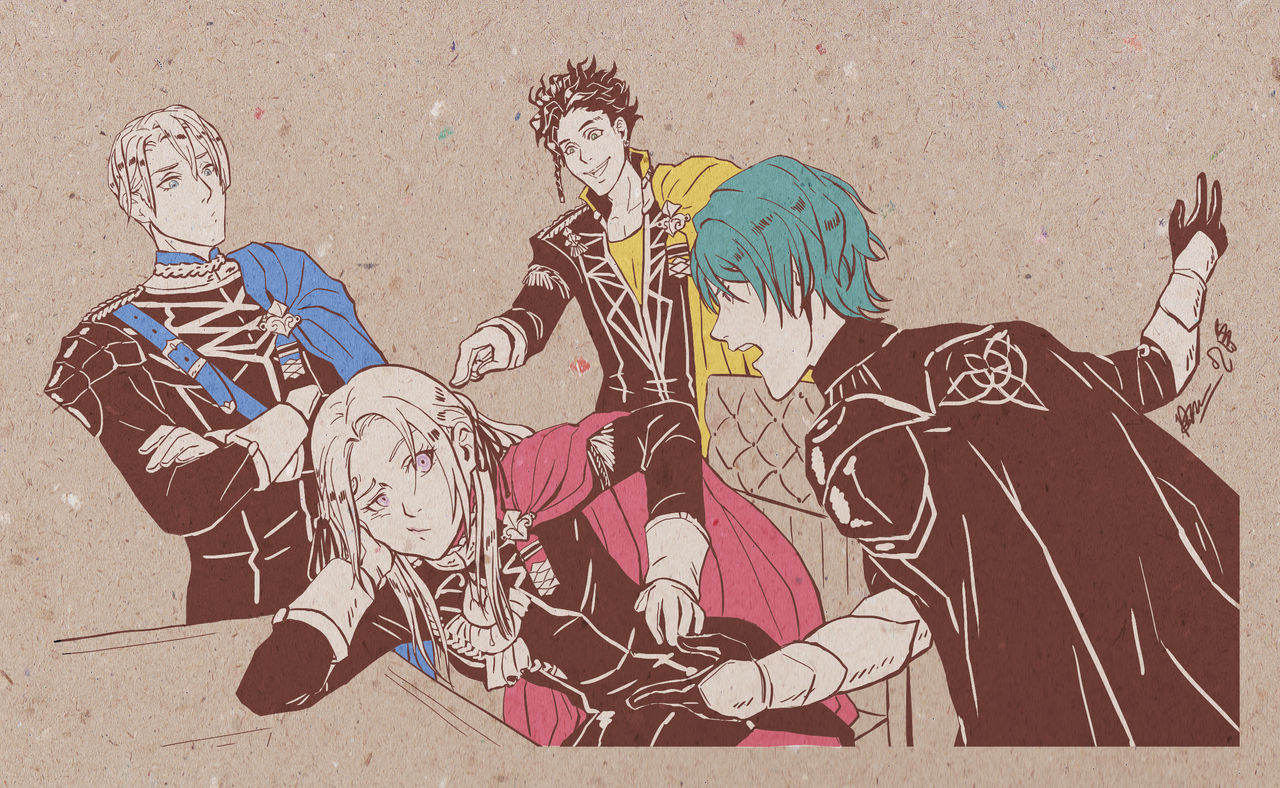 Watch
June 12, 2018.
Paint Tool SAI.
"Don't blame me, blame the RNG!"
Fire Emblem: Three Houses got announced officially! Nice! FINALLY!
Anyway, day of, I tried to quickly whip this up after figuring out who I assume to be the 3 main leads and the tactician (Edelgard in red - axe user, Dimitri in blue - lance(?) user, Claude in yellow - bow user, and Byleth in greenhair - sword user?).
Who knows what their personalities actually are, but I tried. Here's Byleth yelling at Edelgard for probably a terrible levelup. xD Also, Dimitri has terrible greasy crisscrossing hair and is a fanartist's nightmare.


Reply

Shes the best out of all three imo, and i hope she can dish out a lot of damage considering her axe
Reply

Emm, I think you got one thing wrong my friend, Dimitri is a lance user, you can see it in the trailer.
Reply

it looked it it could have been a fencing sword but haha, I gues sit makes sense if he were a lance user just to cover the weapon triangle!
Reply

I'm super hyped to see the game!
Reply

YEAH! Though I hope they improve the graphics/animations and possible battle speed still!
Reply

When you're excited for the new game but aPpArEnTlY it's only gonna be on the Switch so you can't play that one either
Reply

love it OMG XD nice artwork
Reply

Reply