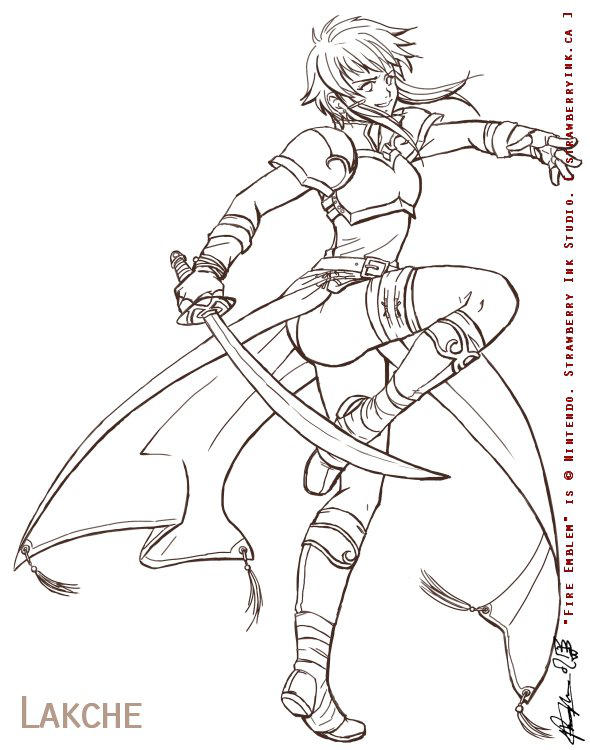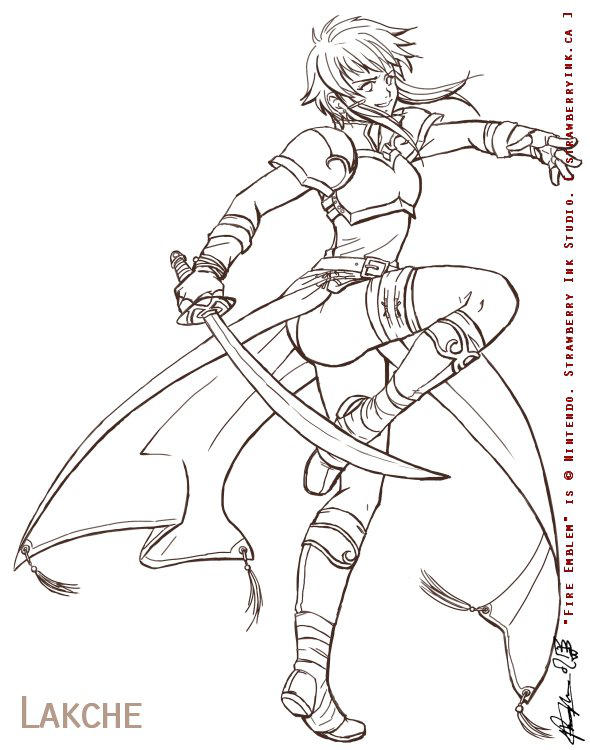 Watch
August 28, 2010.
Corel Painter X.
Lineart for the Fire Emblem Club's 20th Anniversary collaboration! I thought I might as well show the lineart before I ruin it with my terrible colouring. xD
Coloured version:
[link]
This is Princess Lakche of Isaac (in Jugdral, Fire Emblem 4), and daughter of Princess Ira of Isaac! She's ALMOST as awesome as her mom. I usually pair her with Celice (I used to pair her with Johan or Johalva to give them axes if Lex is her dad.. but then she's like.. half-cousins with them! Ew! And then afterwards, if Noiche is her dad, they are just creepy admirers).
Everyone usually draws her moody or angry, so I decided to make her happy while she's in killing mode. xD

Reply

Wow! She looks so pretty!
Reply

Holy nuts that pose is AWESOME.
The way the line varies in thickness looks great, too!
Reply

Yah, I love trying out new poses. Drawing Fire Emblem characters gives me that excuse.

Varying line thickness is my favourite thing to do to make inked drawings look more interesting.
Reply

Reply