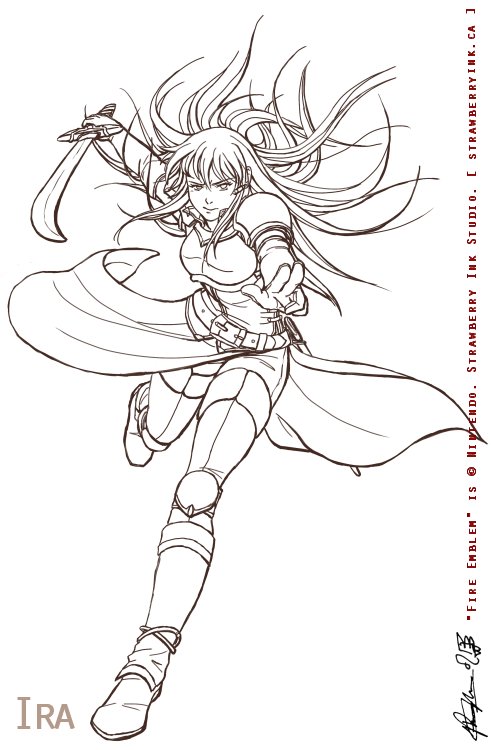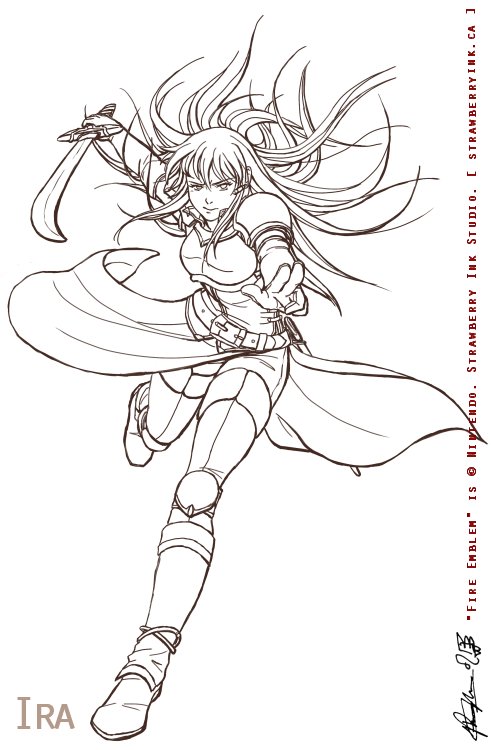 Watch
August 28, 2010.
Corel Painter X.
Lineart for the Fire Emblem Club's 20th Anniversary collaboration! I thought I might as well show the lineart before I ruin it with my terrible colouring. xD
Coloured version:
[link]
This is Princess Ira of Isaac (in Jugdral, Fire Emblem 4). She is a protective and vengeful killing machine! The first female swordmaster in the Fire Emblem series! I usually pair her up with Lex (who is cool enough to handle her awesomeness), or Noiche (who's quiet composure hides his awesome criticalling powers--I am sure this impresses the princess!). I keep Holyn far away from her because I don't like this same-blooded business (even if he's only distantly related).
I don't care what any other artwork depicts. The original artwork I saw her in has pants. MY IRA WEARS PANTS and is fully protected while destroying armies! She actually looks a bit like a Sailor Mars (another favourite character of mine!), don't you think? xD

Ira wears the pants in thisrelationship deviation. That is final.

Nice clean lineart btw. The details make my eyes hurt with awesomeness.
Reply

Aww, thank you! <3

And yes.. she wears the pants in the relationships too! XD!!!
Reply

Me encanta, esta genial. *¬*
Reply

Reply

Wow, that action pose ROCKS!
Reply

I LOOOOOOOOOVEEEE THE POOSEEEEE
Reply

Thanks!
I was talking to Merit about how maybe one day I should actually look at references for poses, but I never end up doing it!
I'm just glad the poses don't look crazy broken since I don't use references. xD
Reply

Your lineart is awesome, it's so clean and pretty *w*
Reply