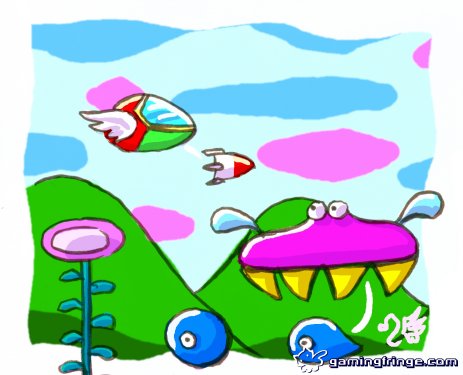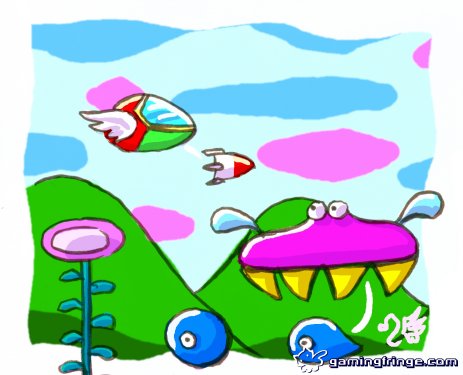 Watch
February 16, 2009.
Faber-Castelli sepia artist pen (brush pen), JASC Paint Shop Pro 7.
Video game fanart of Fantasy Zone on the original Sega Master System and Wii Virtual Console.
[link]
One of the images I made for a gaming site I'm contributing to! The site's all up and we're still working on content, but I felt that helping to promote it on DA would be a good start too!
So please head to
GamingFringe.com
for fun random information about obscure or non-mainstream games, and even to just participate in the forums.
"For overlooked video games, attention. For mainstream games, viewpoints not often heard and angles not often explored."
Fantasy Zone
You are a little ship that flies around, defending your world from what I can only guess is an alien invasion that threatens to overpopulate the world. After destroying all of what are literally MOTHER ships from the level, the big bad boss finally appears to punish you for your foul deeds! If you can kill that too though, you collect a whackload of cash to spend on ship upgrades!

i loved that game so much *o* (even if the last boss is just horribly hard)
where is alex kid ?

Reply

I also loved that game so much for the TG16.

Unfortunately, I always got killed on the last boss because of the boss run. *sniff* I have never been able to see the glorious or not-so-glorious ending!

Alex Kid might be drawn some time in the future. XD
Reply