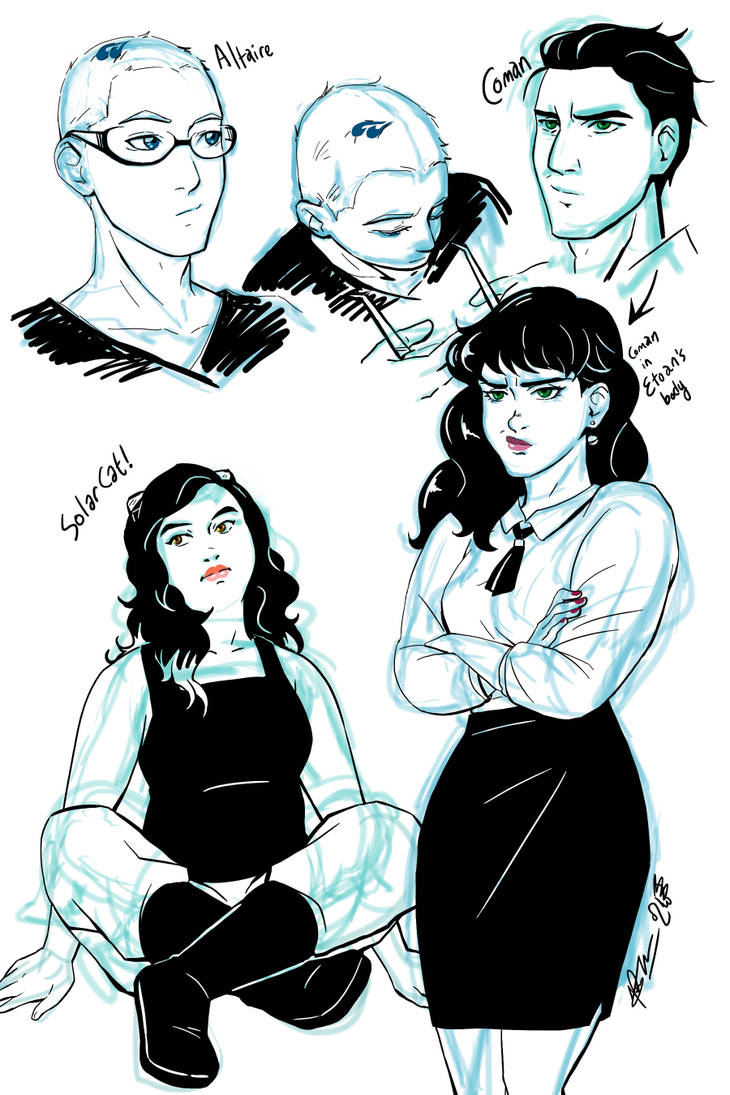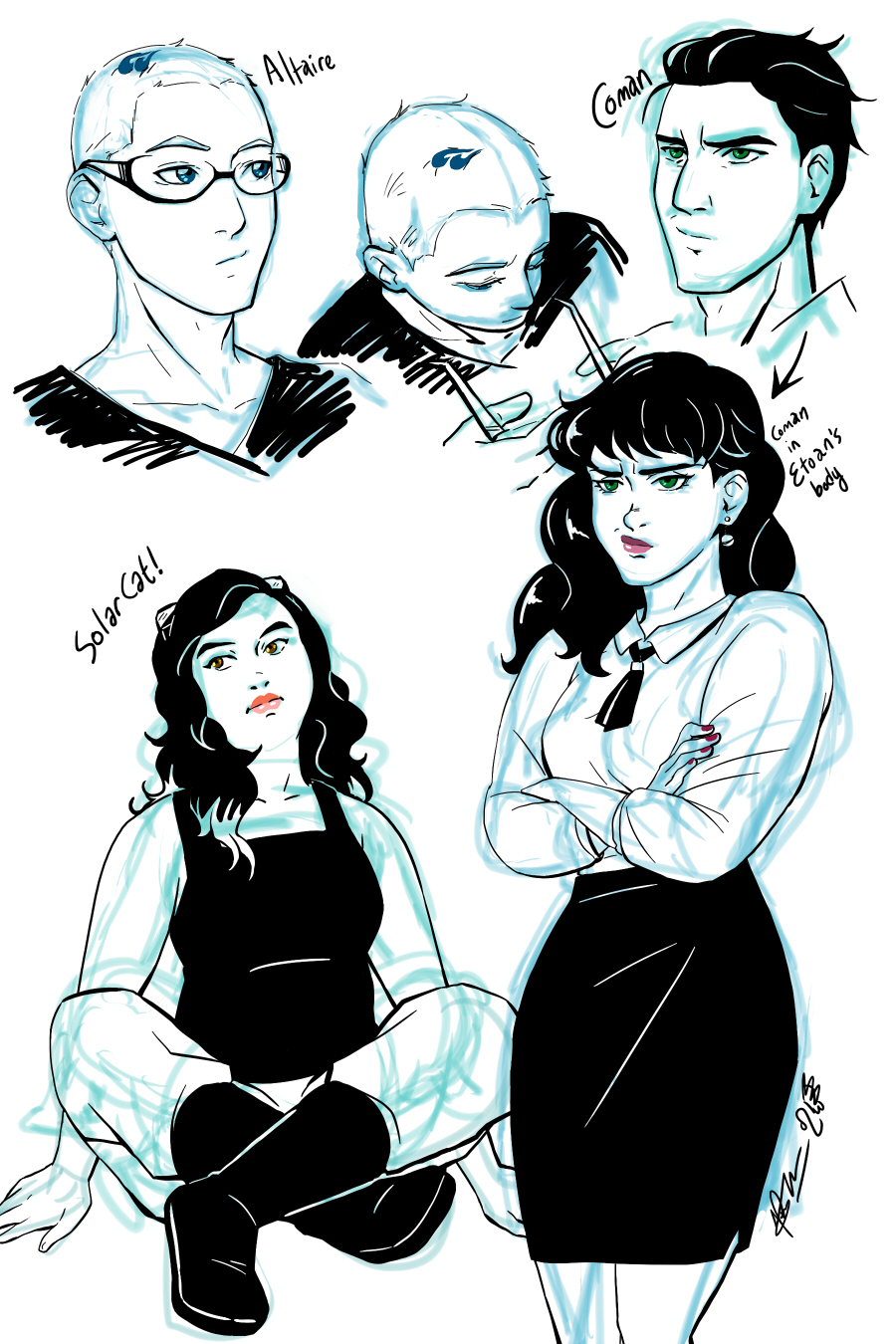 May 28, 2018.
Paint Tool SAI.
More B3 (beyond season 3!) stuff!

Altaire shaves hair short? You can see the shape of his blue inks that ends up giving him that distinctive blue streak! It's a couple of his clan symbols that he got when he was around 7, but his dad had to stop because Alt started crying too much. The rest never got completed all over his head though. Heart-shaped! Also playing around with glasses to look more serious.

Coman's body is on breakdown, so Etoan (an attendant to the Adhir family) volunteers her own body for Coman to take over (and then she herself dies--this is not a shared body situation). Coman has some pretty rigid ideas about gender roles and performance, even if he still on a soul level identifies as male.. Many self-discoveries to be had!
I drew Solarcat in to fill space! lol