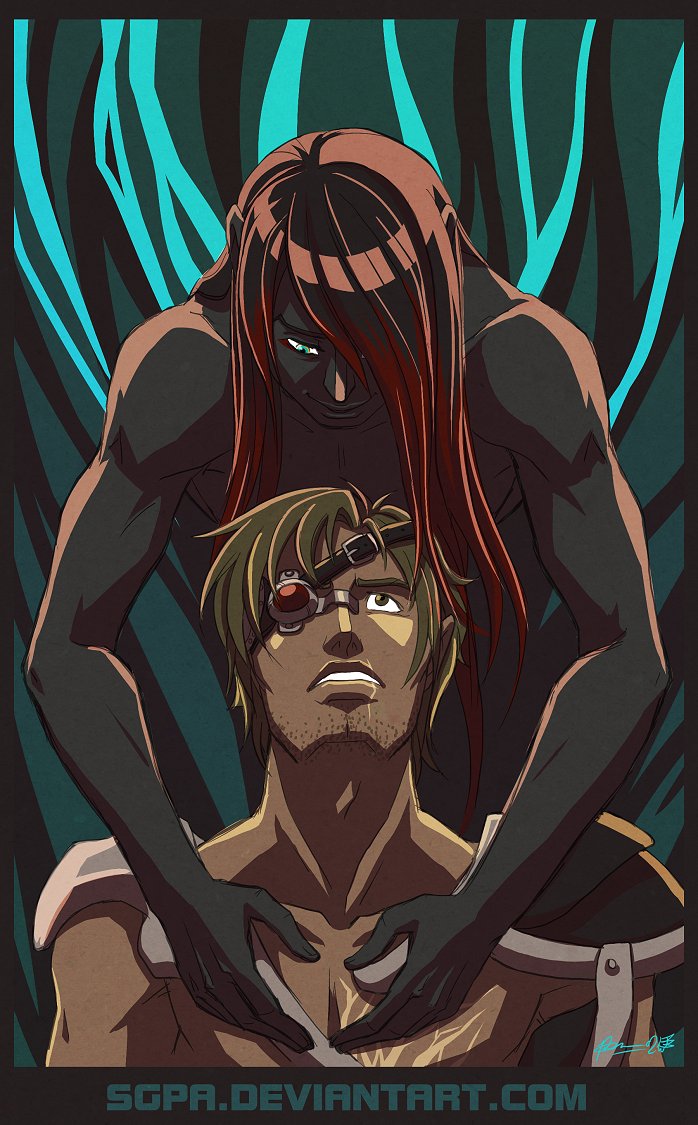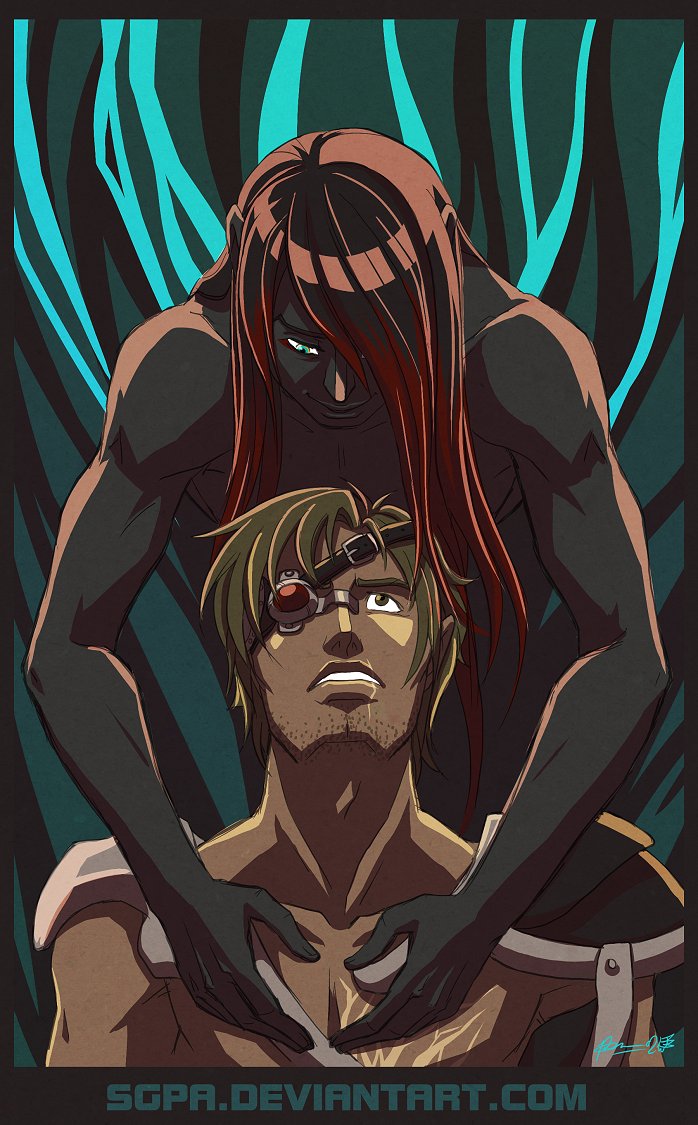 Watch
March 15, 2012.
Paint tool SAI.
Art trade with

~~~!
In a cel-shaded style to bring out the cool and creepy factor~ YES!
THE STUFF IN THE B/G IS STYLIZED WATER, BUT IF YOU WANT, YOU CAN THINK OF THEM AS CURTAINS OR BEDSHEETS! HAHAHAHAA!
This is her OC Horroksessa (Kuho) and my OC Black Serien (Seiren).
Seiren is doing what he always does: trying to flirt and seduce people to joining him as a White Seiren to protect the ocean! Some would say there is hidden villainous intent behind that, but rest assured, it's just that he prioritizes protecting the oceans and its ecosystem over everything else! XD
Kuho is just extra scared because Seiren is an ocean spirit that controls a lot of water, and water is very, very painful to him. Seiren's partially trying to seduce him by telling him how he can remove that weakness to water if he joins him.
Even if Kuho turns him down though, Seiren doesn't harbor any hard feelings. He'll just keep flirting and be on his merry way to the next person.
Horroksessa belongs to ~
Atey
Black Seiren/Seiren belongs to =
Meibatsu