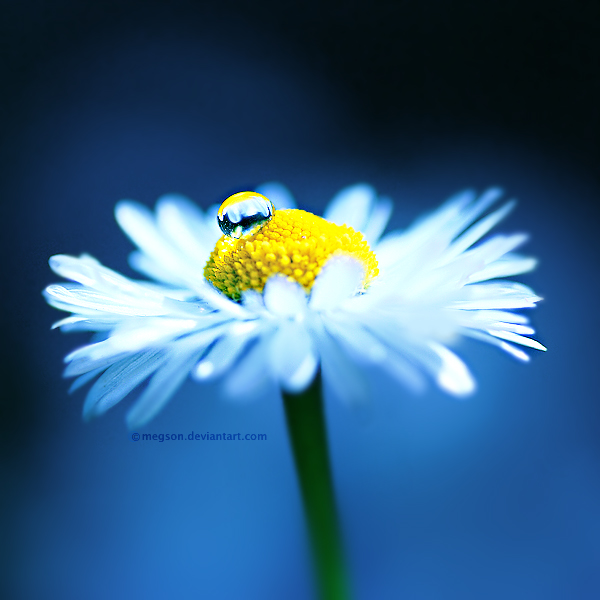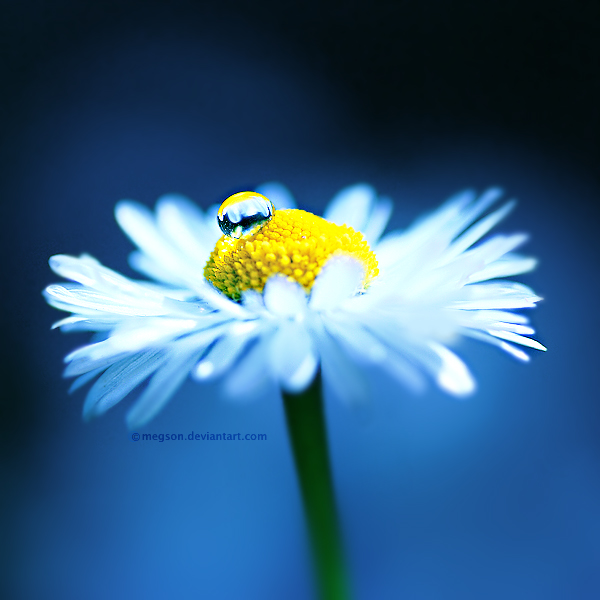 Hope you like it.

This picture is so cute and happy !
I love the way you manage colours ; they're bright and the contrasts are deep but there's no clash, no hiatus (even though they are discord colours), and it's also so surprisingly natural...
The whole picture emanates a fragile, airy, delicate and joyful feeling... This concept is simple but oh so well done. The shiny drop that seems to hesitate can do nothing but make you smile and adds a lil bit of freshness to enhance the photography even more.
To close this critique, I'd say i never seen so much emotion in a macro picture.
(and I apologize for my poor English...)
The Artist thought this was FAIR
34 out of 38 deviants thought this was fair.
Good evening,
I had never thought that yellow, white and dark blue (and of course a bit of green) would make such a lovely photograph!
It almost seems as if this little flower is wearing a hat, pushed lopsided by the wind or by the flower on purpose.

I adore how the colours go so well together, even when they usually don't (therefore the aforementioned 'never thought that'). Everything is just
right
!
I agree with =
Pheni
, this picture has a lovely, airy feeling to it, as if it's made out of glass - or if you blow a bit too hard, the entire picture will just fade away!
For me, this has a very content and calm feeling, and it makes me smile. Thank you so much for sharing!

Cheers,
Lily
P.S. I only figured, just now, that it looks like there's an entire little world on top of this flower, in its own little globe.

The Artist thought this was FAIR
36 out of 41 deviants thought this was fair.