I've found that there's nothing too special about me except that I'm very versatile in interests and skills. My art interests vary, but mainly revolve around the digital spectrum.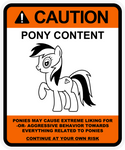 Report my 6,000 pageview, and you'll get a full-colored drawing FREE!
Best Pony:

!







My Ponysona Dream Writer:
Born a Pegasus in a village known as Equitown, this colt became one of two to leave home in pursuit of his Cutie Mark, having not earned it by the time he graduated from school. He is plagued by visions of the future, an abnormality he used to take medication for. During his travels, he met an old hermit deep within the forests of Pegasi Forest. After surviving a strange encounter with blue fire, he learned that the hermit was the latest Guardian of the Sacred Foxfire, an ancient form of Earth Pony magic. Dream manages to convince the hermit to allow him to become the next Guardian, and he showed much promise in the art.
With his new power, he and his traveling companion Melody Heart journeyed northward to a town called Ponyville. There, he and his soon to be marefriend learned their talents of writing and singing respectively.
He became an accomplished graphic novelist, publishing The Adventures of Mare-Do-Well after learning of the stories of the mysterious pony.
A year later his visions became worse despite his medication. The dangers he saw in the future drove him to insanity. His mind unstable, he unlocked new forms of Foxfire, and from its holy blue flames grew yellow, orange, red, black, and white variations that nearly engulfed the entire Eastern Region before being subdued by the Elements of Harmon and Valor. Princess Celestia took the colt to Canterlot, where he remains monitored by doctors for another psychotic breakdown.
He found that trying suppress his visions only made it worse, and became an early warning system for Equestria. Aside from writing his novels, Dream was given the duty of Royal Prophet and Chronicler to keep him busy.
A few months later, he moves back to Ponyville, taking residence in his twin brother's apothecary to enter a contest. After placing third, and subsequently making a few close friends, he decides his mental state is stable enough to stay. However, he and Melody Heart, through a series of misfortunes, split up, leaving him once again on the verge of a break down. Princess Celestia becomes aware of this through his friend Kicks, and, upon learning of a pony moving to Ponyville, instructs him to meet this new Pegasus and show him around the quiet town.
This pony, Maximus Pride, takes an instant liking to Dream, immediately showing his energetic affection in ways unfamiliar to the bookworm. Dream Writer slowly finds his new, silly friend great company, and together they spend very little time apart. When Maximus's home is ready for him to move in, Dream suggests he stay in the apothecary a while longer. Overcome with happiness that Dream would let him stay, Maximus lets his emotions get the better of him, something he realizes soon after finding he was kissing the bewildered stallion. After a quick heart-to-heart, Dream finds the confusing feeling he had been experiencing were mutual feelings of love to Maximus's feelings for him. Now, the two are happily in love having adventures of their own alongside the Elements and even across timelines.
And now for some pretty awesome friends!





I also like:








And tons more!!