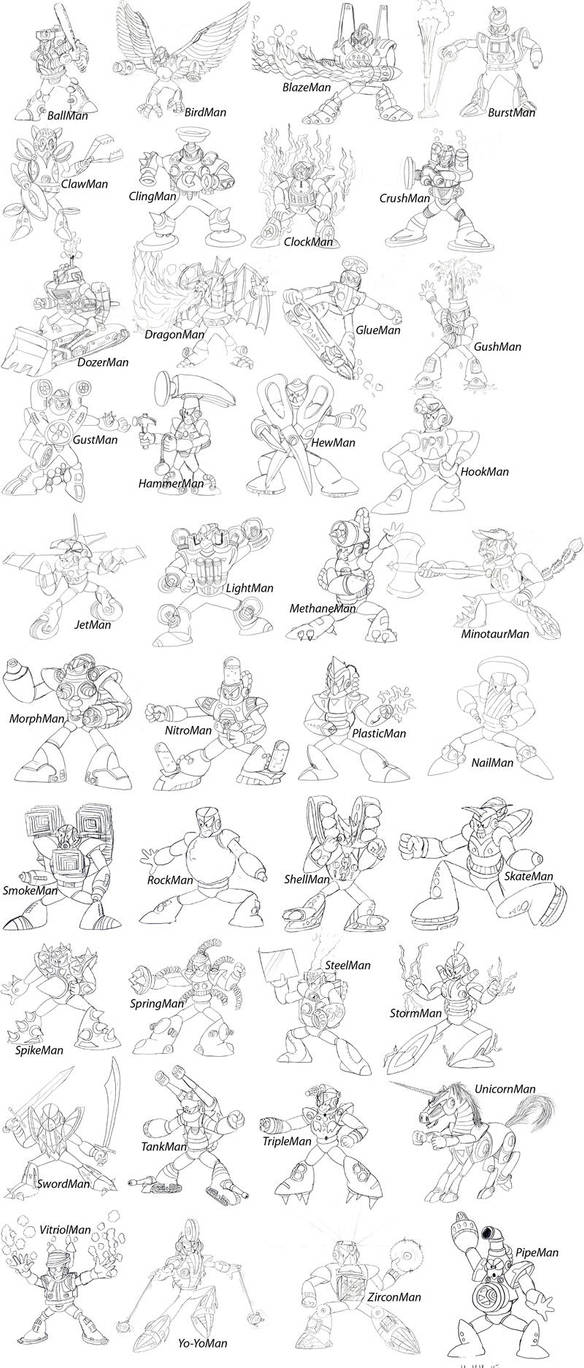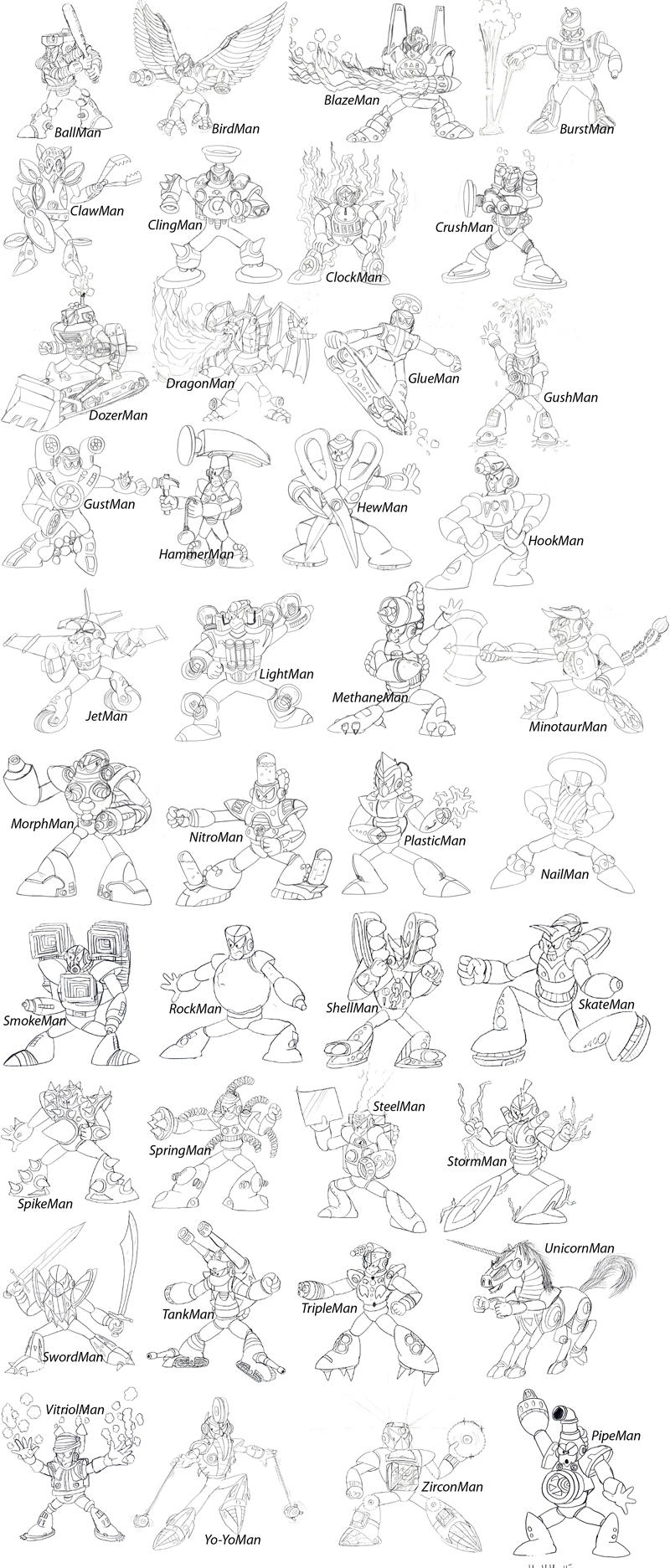 Watch
As I entered in the CAPCOM Ultimate MegaMan Fan contest, I posted this one, which is a recollection of all the robot masters I designed back when I was a kid. (Around 14 years old).

Mega Man is the property of CAPCOM entertainment
Please ask me for permission before using my pictures anywhere else.