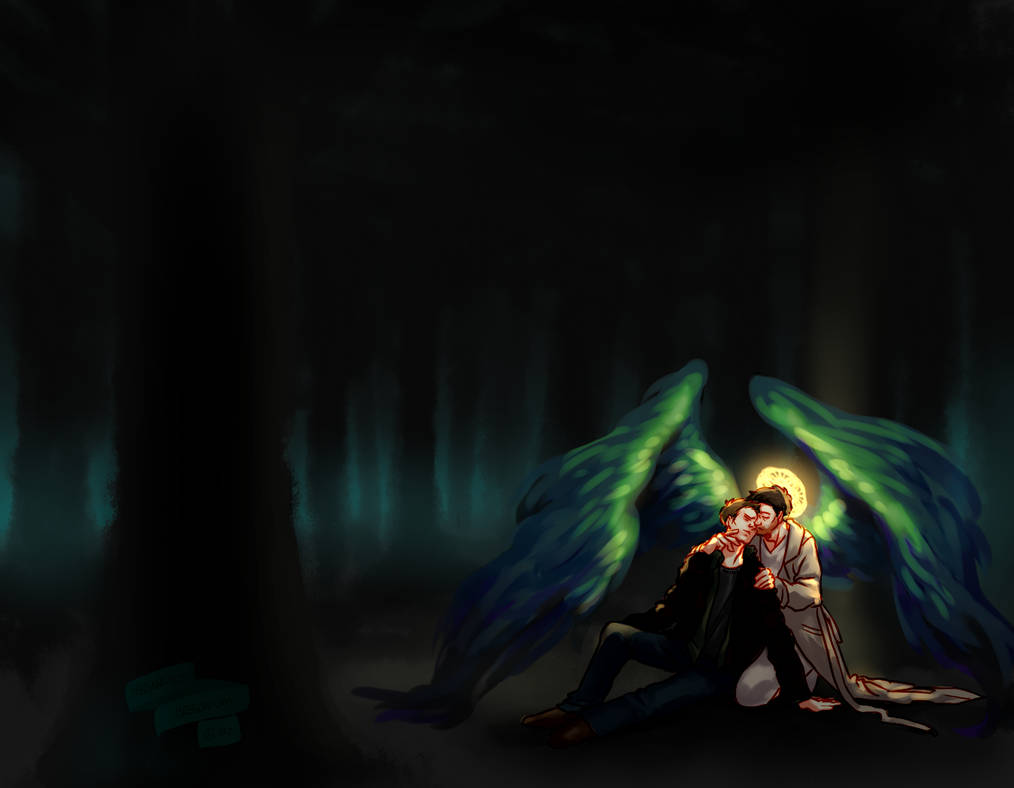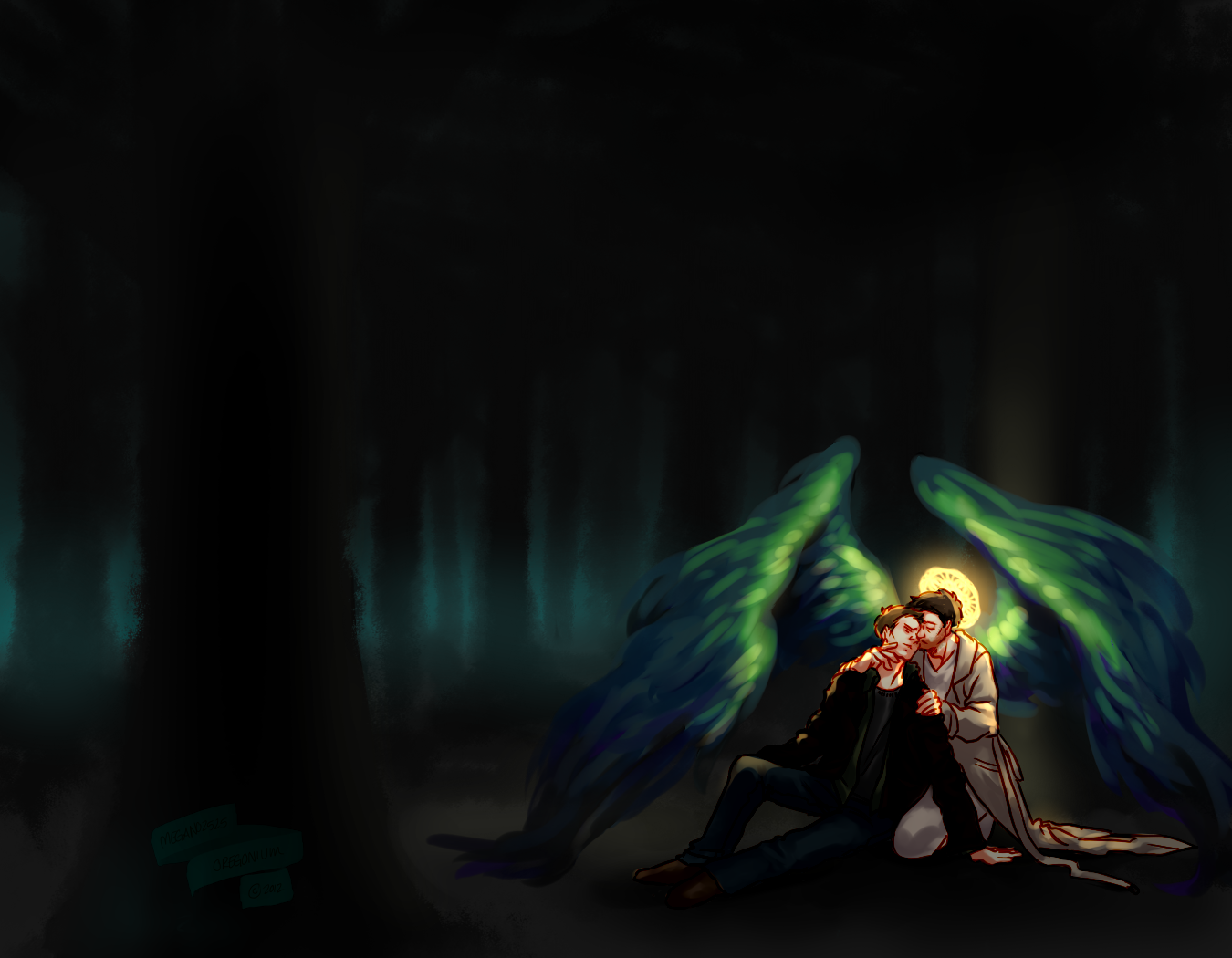 Watch
SEASON 8 IN 4 DAYS
a gift for my friend ali { castiali.tumblr.com }
wow i really hope they dont kill off castiel i'd cry so hard
so yeah
thats my headcanon for his wings
they started off blusih-black but after rescuing dean from hell they became like peacock feathers, bluish but they shine green
cough cough pROFOUND BOND hhhhrh
i really do not draw enough spn fanart

That's very pretty! I love the colours~ :3
Reply
Also, this is spectacular! XD
Reply
Hey I am meeting Misha Collins mid next year and am making him a fanbook! I want to collect as many submissions as possible to let Misha know just how much he means to his fans and am currently searching for some more fanart submissions. If you are interested in submitting your fantastic work for Misha to see then check out the Tumblr page for my book: [link] or follow me on twitter: @mishafanbook Don't worry, your work will be credited, you can attach a name, username or whatever you wish.

Look forward to hearing from you! Kayla.
Reply

woah oh my gosh i would be honored! this is just way too amazing!! of course I'll submit my picture!
Reply

your lighting make me want to cry.

so beautiful.
Reply

Wow I love this, it's really amazing. The lighting and the coloring and just everything, Cas's nose is maybe too big but apart from that it's awesome.
Reply

I knew there was something a bit off about his face, I just couldn't pinpoint what. Thanks for the comment!
Reply

Reply

UAGHERAFNDDNSDF DAT LIGHTING DAT WING
Reply

still. need. to. catch. up. only. on. season. three......
Reply