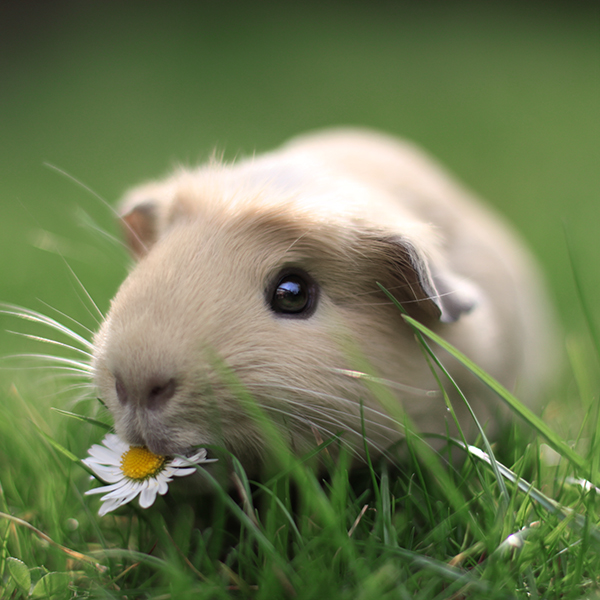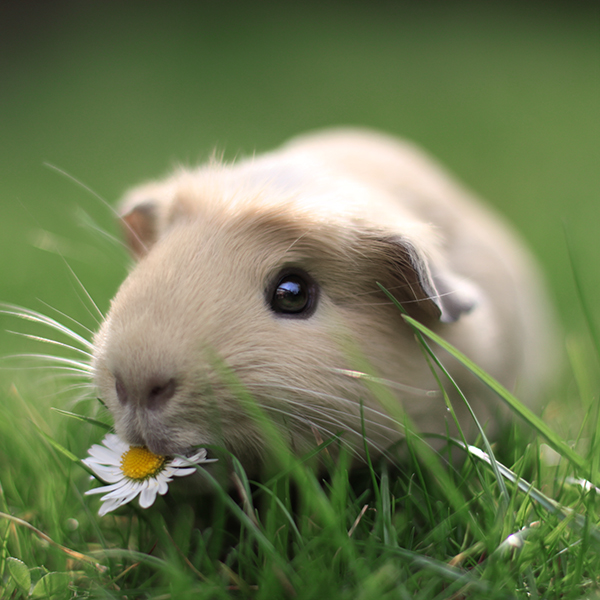 My guinea pig C: She really likes daisies <3
This picture is well done. I think the close up part in focus and the farther end blurry works very well. The image is crisp and neat where it should be and the reflection in the guinea pig's eye is gorgeous. The fur (especially the lips) is a soft contrast to the grass, which looks crisp.
I do not think I would really change anything about the image; I like that you can see some dead grass among all of the green, since it gives the green a nice contrast.

(I guess I feel a little bad for the daisy, though. It never stood a chance against this piggy's cuteness. Great photo!)
The Artist thought this was FAIR
298 out of 307 deviants thought this was fair.
For me, this piece is beautiful, as a guinea pig owner myself, I understand it might have been difficult to capture this shot. The soft creamy color of the guinea pig pleasantly contrasts with it's surroundings, making the guinea pig the focal point. The blur and angle of the picture gives a pleasant feel to the picture overall. And with your guinea pig being one solid color, it doesn't take away the focus from its face, and with the blur, it brings out the cuteness in it's face. Amazing picture overall. I simply adore the cuteness of your guinea pig! And it's eating habits make it that much more adorable.
The Artist thought this was FAIR
70 out of 71 deviants thought this was fair.