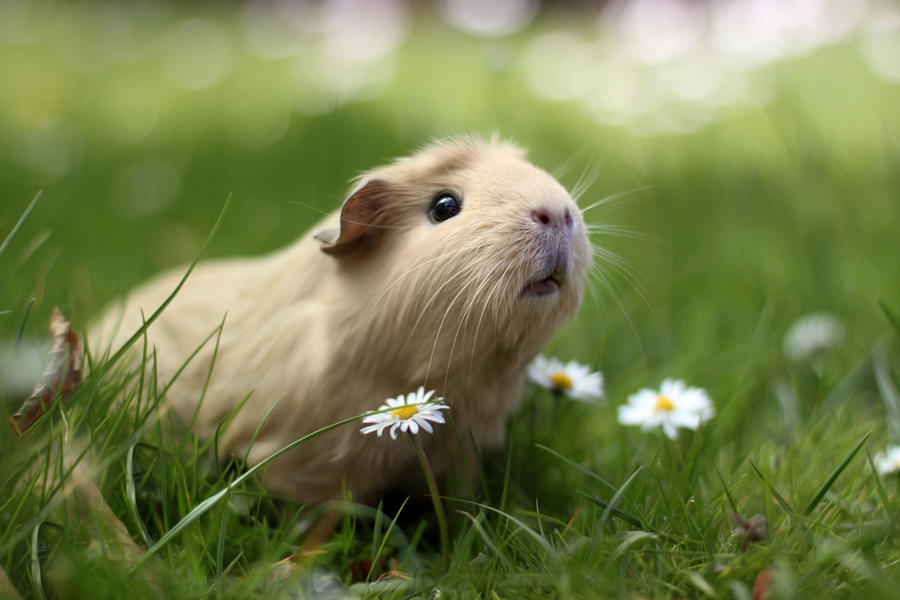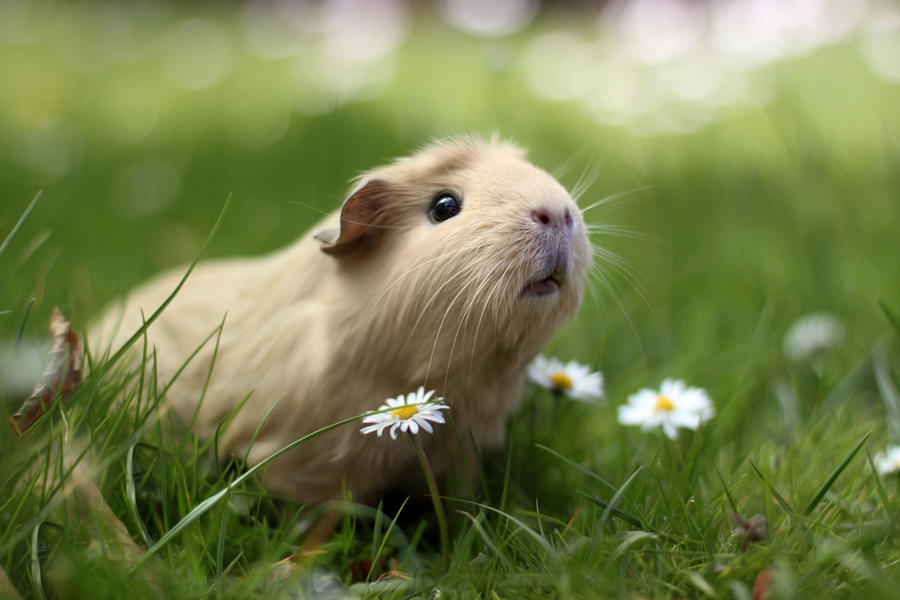 Watch
Booboo


Equipment

Camera: Canon eos 500D
Lens: Canon 50mm F/1.4
Tripod + natural light, no flash

Camera Data

Shutterspeed 1/1600 SEC
F-Stop: F/1.8
ISO: 100
Focal length: 50mm
Well I first see this, I have to say it's probably one of the cutest things I have ever seen. I am blinded by adorableness x3
The picture is also so clear! I love the blur in the back, which is one of the many reasons I gave you 5 stars for vision. And I also love the fact how they're are flowers surrounding the subject, it adds a nice touch. I also love how he's looking right up at the camera :3
There is also a nice contrast of colors, it gives you that nice spring feeling. Very nice pic

The Artist thought this was FAIR
158 out of 168 deviants thought this was fair.
Guinea pigs ruuuuuule.
This is so Amazing.
The pose is great and the blur in the back adds effectiveness. The way you've taken the picture makes it look truly professional.

The daisies also bring the focus to the guinea pig but stand out at the same time. T he texture of the fur in this picture is also truly Beautiful. And finally I love the expression of the guinea pig, it's like it does what ever you want it to do it captures it's cute innocence in a truly inspiring humble way.
Also The Guinea pig looks like it's on an adventure.
The Artist thought this was FAIR
84 out of 90 deviants thought this was fair.