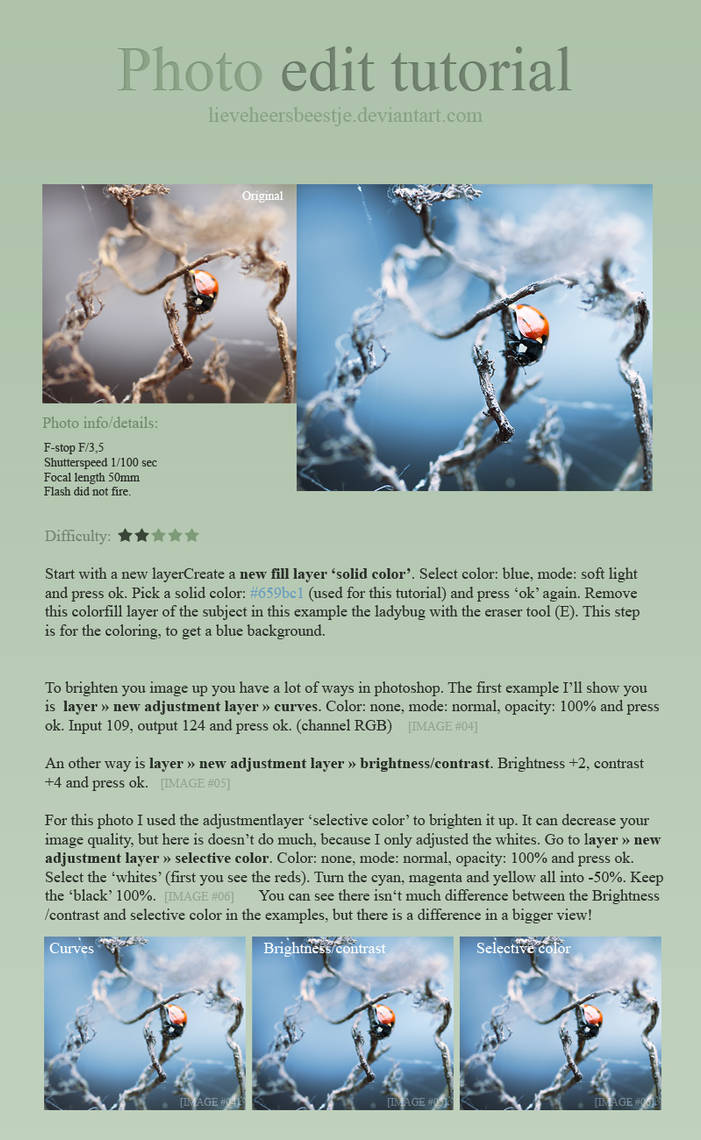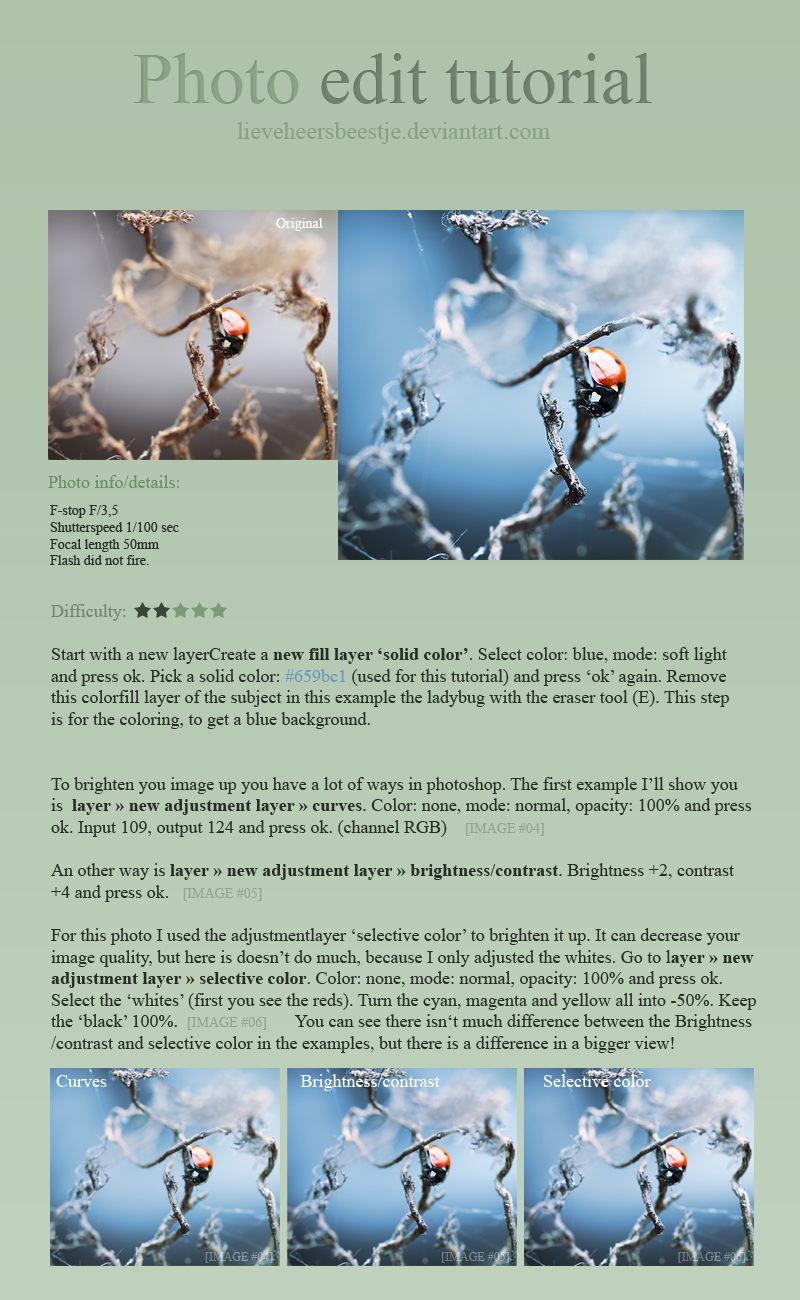 Watch
Small tutorial, just how to get a blue background... explaining how I get that to my pictures (: I am so bad at explaining things, but I tried.. If you have questions just ask me and I'll TRY to answer them (: More to come!

This is an old tutorial.
The owner of this deviation has disabled comments.