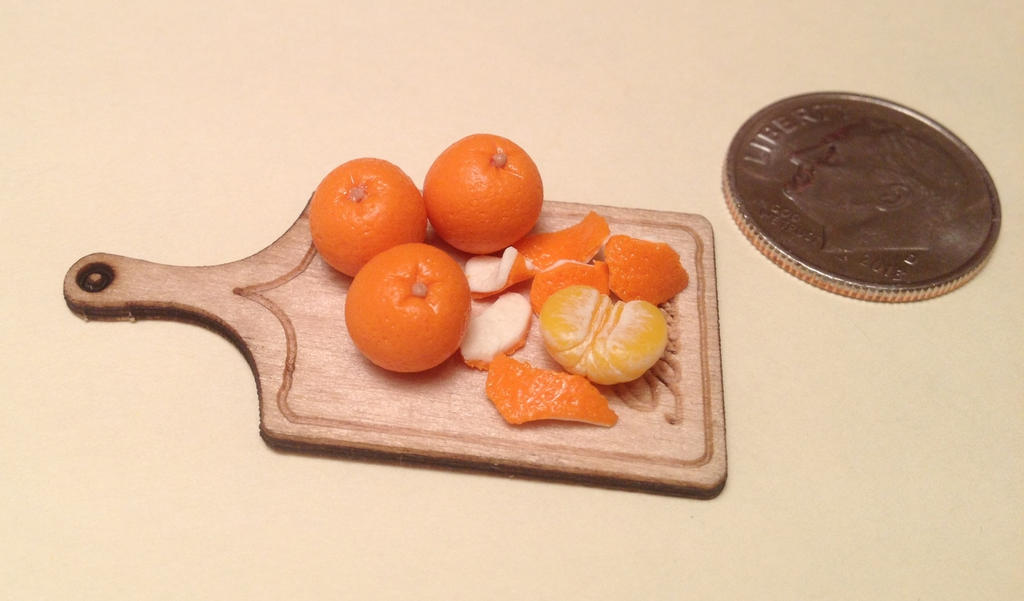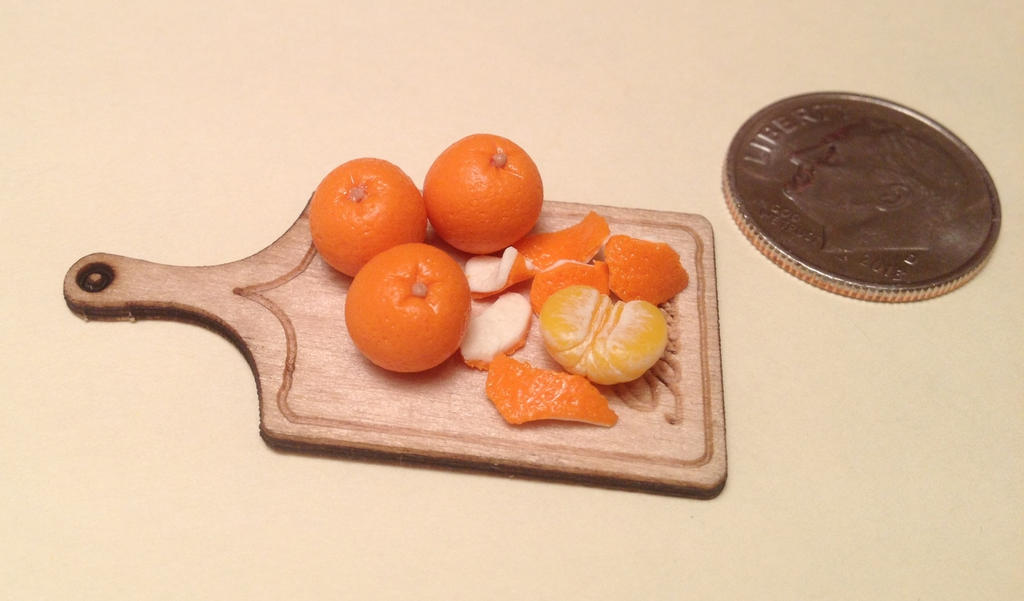 Watch
Hand sculpted miniature oranges

you sure you didn't just take pictures of real fruit?! O.O CUZ GOD DAMN DOES THIS LOOK REAL!
Reply

he's an artist because he told me and meet him a long time ago and i'm thought there were real too!
Reply

Reply

Reply

Wonderful work. As a follow up to May's comment, would you consider using something else against which to show the scale. Perhaps a paper clip or a match. Something which is known worldwide and would be the same in most countries.
Reply

Thanks for the tip - I will do that from now on. I'm new to making miniatures so these are things I hadn't even thought of. Thanks a bunch!
Reply

I don't know what size that coin is, but the oranges look amazing.
Reply

Thank you for the lovely compliments , the coin is an American dime (10cent) I think it's about the size of theAustralian 5 cent coin. Thanks again.
Reply

You're so welcome and wow, I didn't realise they were that small

Well done!
Reply

Thank you, I had to Google an image of your money to figure out a coin of the same size. You learn something new every day!
Reply

Our 'paper money' notes (bills) are beautiful. We went to Hawaii on holiday (vacation) in 2001 and showed our notes to a few people and they were enthralled by how colourful they are. Plus there's a little clear plastic window in them so you can see through that bit. If I can find a $5 note somewhere I'll take a photo and upload it. I've got 10, 20 and 50 but not a 5 in my purse (bill fold).
That's a lot of differences between American and Australian English - usually on dA it's only the spellings (colour / centre etc) that are different, not the words themselves.
Here you are, I found one of everything to show you...
Reply

Thank you for sending the picture. The money's in your country is very pretty. Much more colorful than Anerican money. You would think we would put as much effort into the aesthetic appearance of our currency as other countries since it represents images of the foundation of our country.
Reply

We went to Hawaii in 2001 so got to use American money there. We were shocked at how hard it was to tell one note from another - we had to look carefully. Ours are quite different in size from one another as well as the colours and designs. Even the little clear 'windows' are different shapes.
Reply