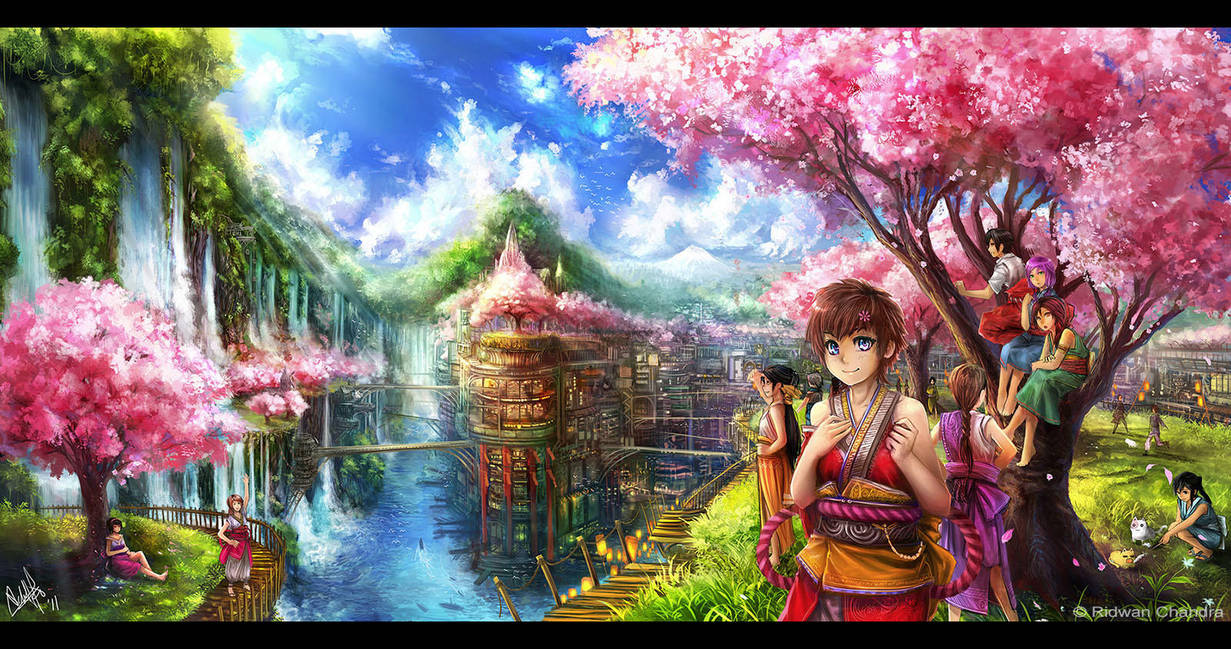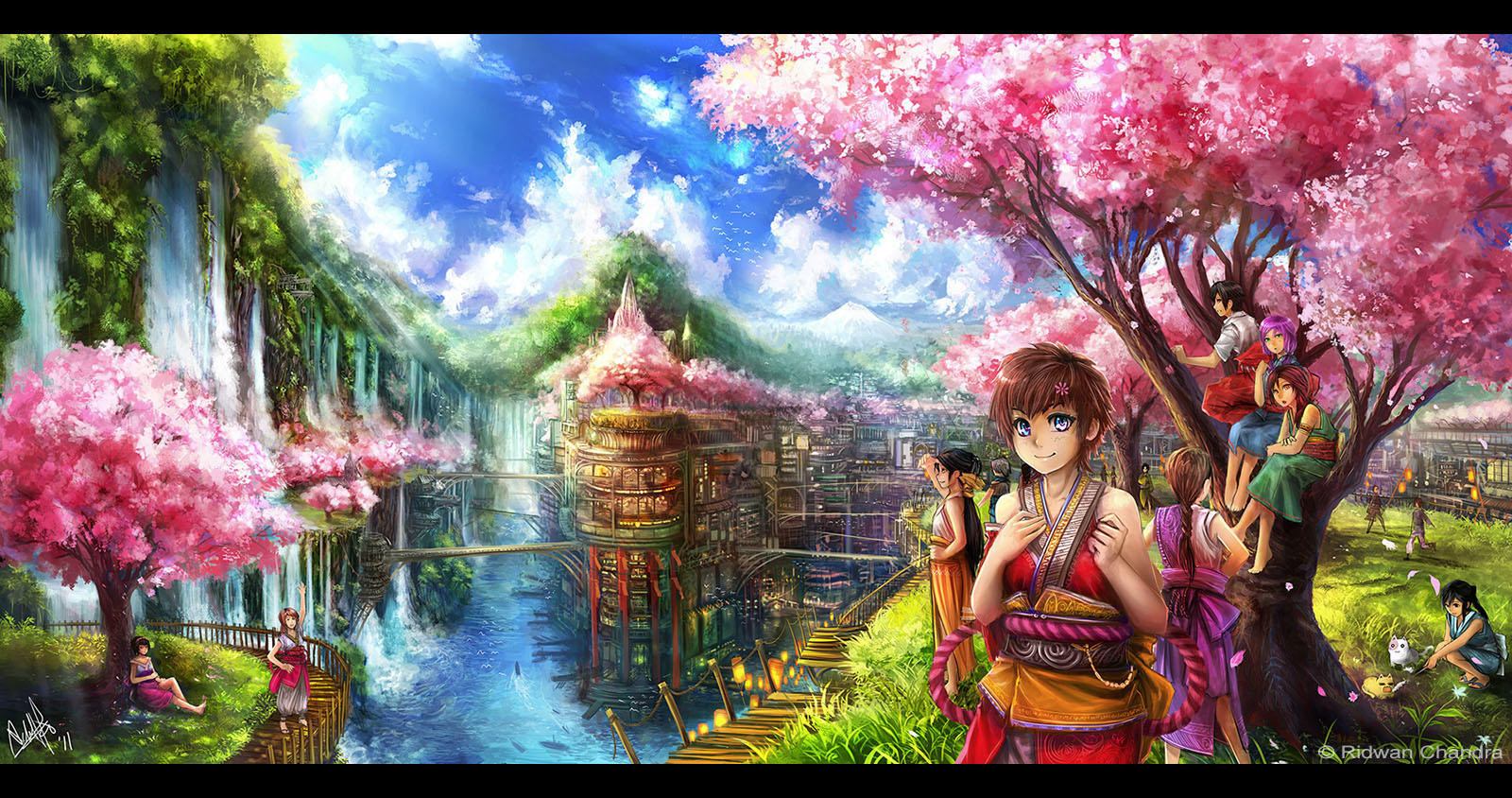 Watch
Just a bunch of girls enjoying the cherry blossom in some imaginary city

I've been working on this on and off for sometime, glad it's finally finished, now I can continue to other stuff orz XD
Some details are lost due to downsizing I guess, the original is 5800x2800 px X:
There are probably mistakes here and there, but anyway, hope you all like!
Done in photoshop*Edit*
oh fuu a DD


thank you very much all! : )
*2016 edit*
Uploaded higher res version!
Daily Deviation
Given 2011-07-11
Sakura Season
by *
MeganeRid
~
Sniper115A3
says: "The details and vibrant colors of this painting is just breath taking!!!"
`
3wyl
says: "This is a highly detailed piece of work that will leave you reeling from the intensity of it all. The colours are amazing, the composition awesome and.. yeah, there are no words to describe the greatness of this piece."
*
spring-sky
says: "A really outstanding piece ,with a huge amount of details in every sequare inch of it. I want to go there."
Suggested by: ~
Sniper115A3
, `
3wyl
, and *
spring-sky
(
Featured by Nyiana-sama
)