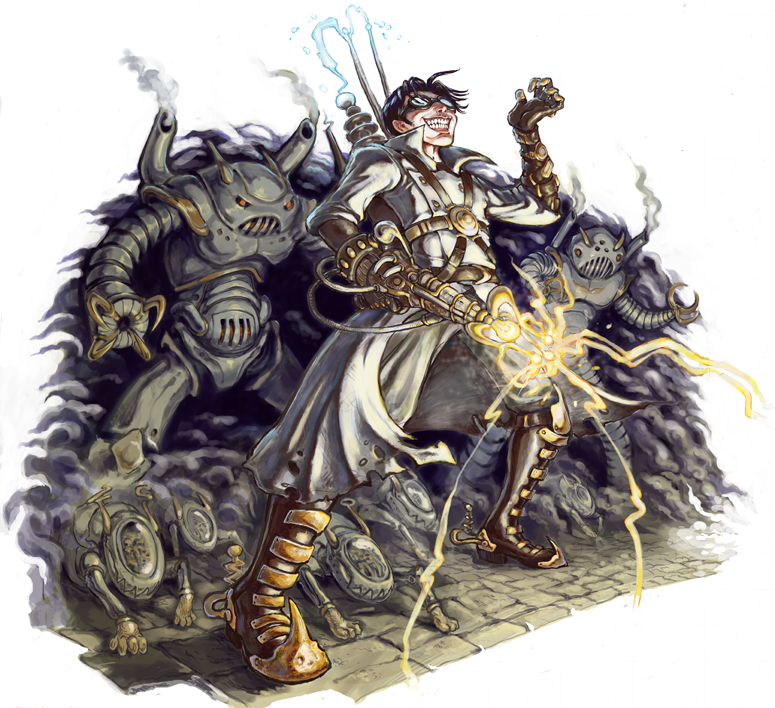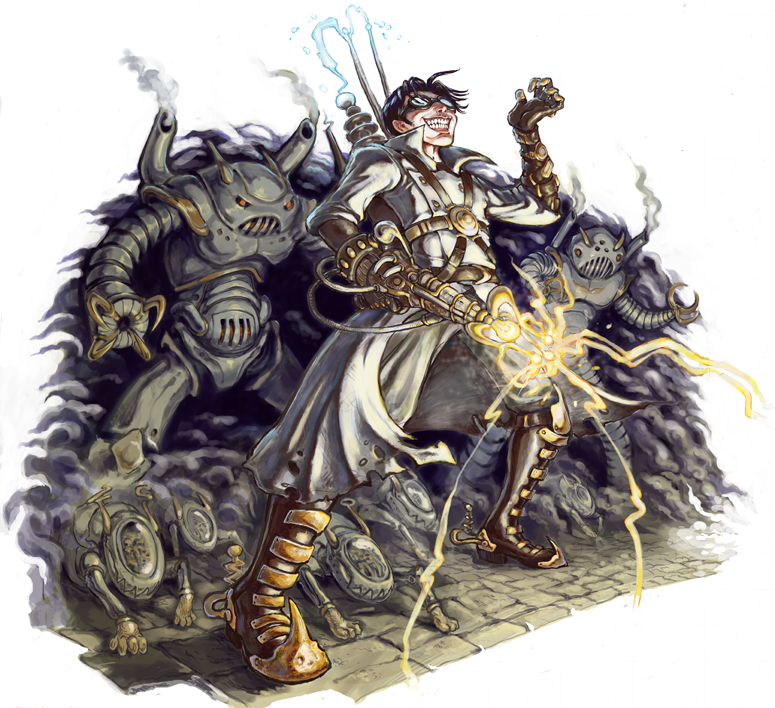 Watch
Spot illustration for Full Steam Ahead Games contribution to Pathfinder: "Mad Scientist class." More details and release information forthcoming.
This was an experiment in digital painting, a medium about which I feel rather dubious and inexperienced. Half the time I was twisting my eyebrows and staring down the monitor for hours. The other half I felt rather like the character pictured--insane with this new power I've discovered! I have a long way to go with digital painting, but I am not unsatisfied. I feel that I am starting to conquer some personal doubts, and embarking on a long and exciting journey of illustration.
"Mad Scientist" is copyright Full Steam Ahead Games and Piazo
Edit:
THANK YOU EVERYONE
for the Daily Deviation and all the comments! I am honored!