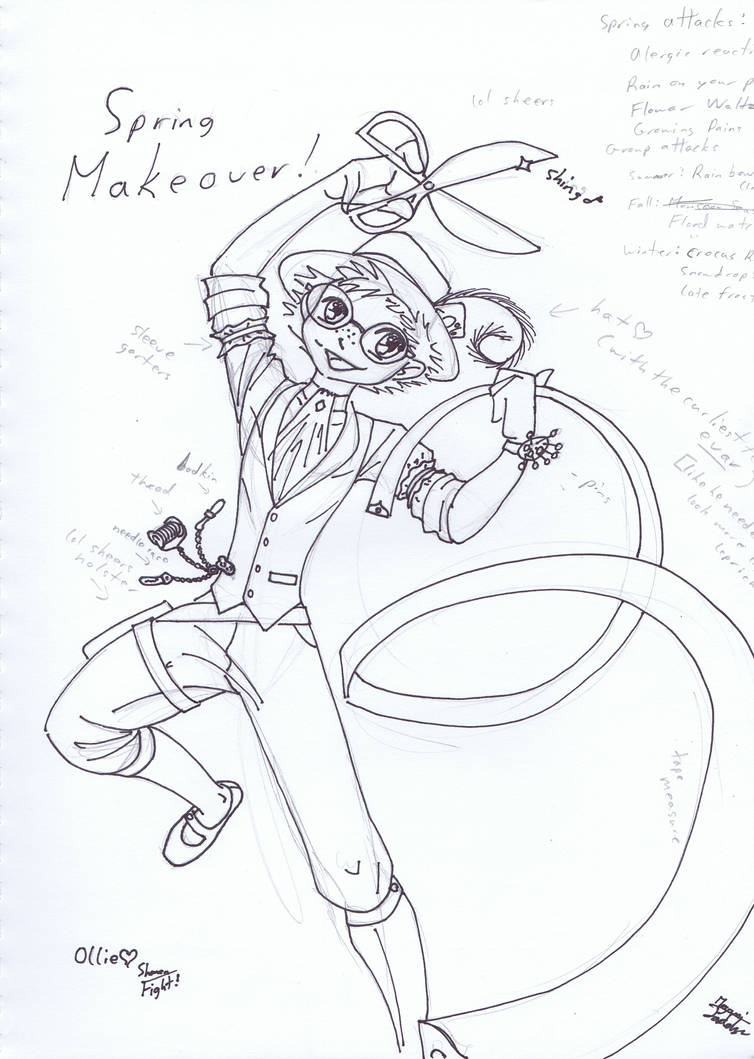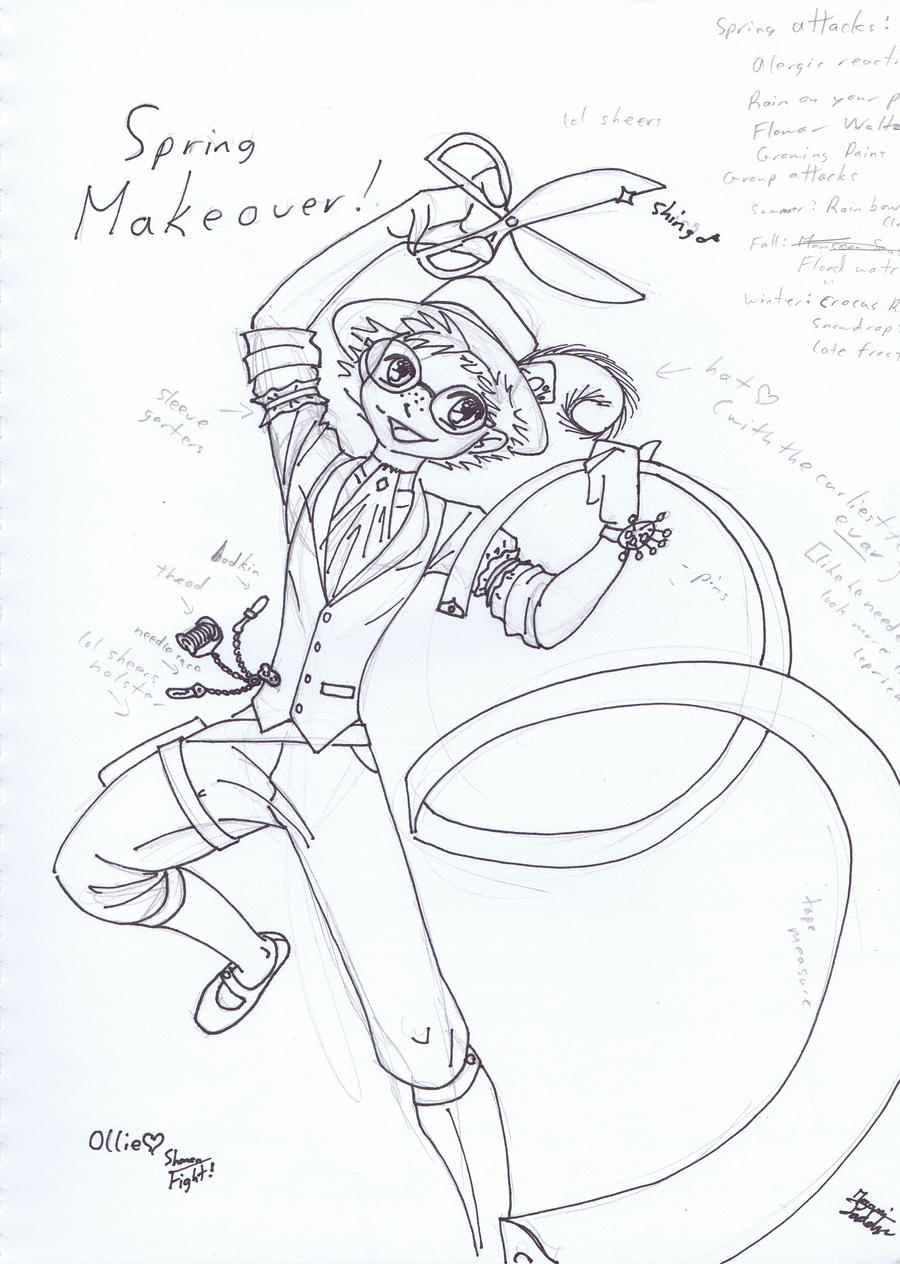 Watch
Or possibly "Ginger Snap" though it defies the current naming conventions X3 Ollie from
[link]
which is made by *
ScuttlebuttInk
For those who care what my scribbles say, I name some of his tools, and then speculate on the names of his attacks.
Spring attacks:
Allergic Reaction
Rain on Your Parade
Flower Waltz (Princess Tutu X3)
Growing Pains
Group Attacks:
Summer: Rainbow Magic!
Fall: Flood Watch/Warning
Winter: Crocus Rush, Snowdrop Surprise, Late Frost.
<- hat <3 (with the curliest feather evar) [like he needed to look more like a leprechaun...]

Eeee, this is such a cute costume idea!! Especially love the hat and the big old shears XD Thank you so much for your awesome fan arts!!
Reply

I am a fan of hats, and being a seamstress, I know how indispensable tailor's sheers are <3 Thank you for inspiring them.
Reply

Those are mean attacks. D:
Reply

Yeah. Fall has one called "Blustery afternoon" with is a wind attack, but when I think of Spring, those are some of these "weaponizable" aspects. I doubt I guessed any of the real attacks though. We haven't seen his transformation yet.
Reply