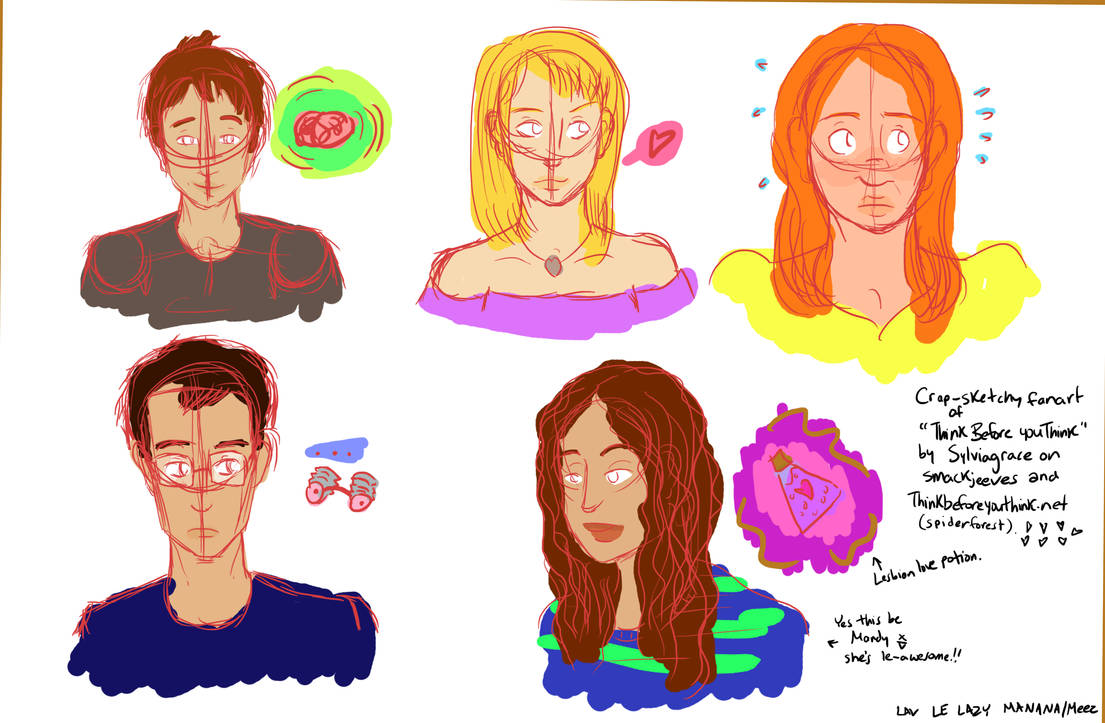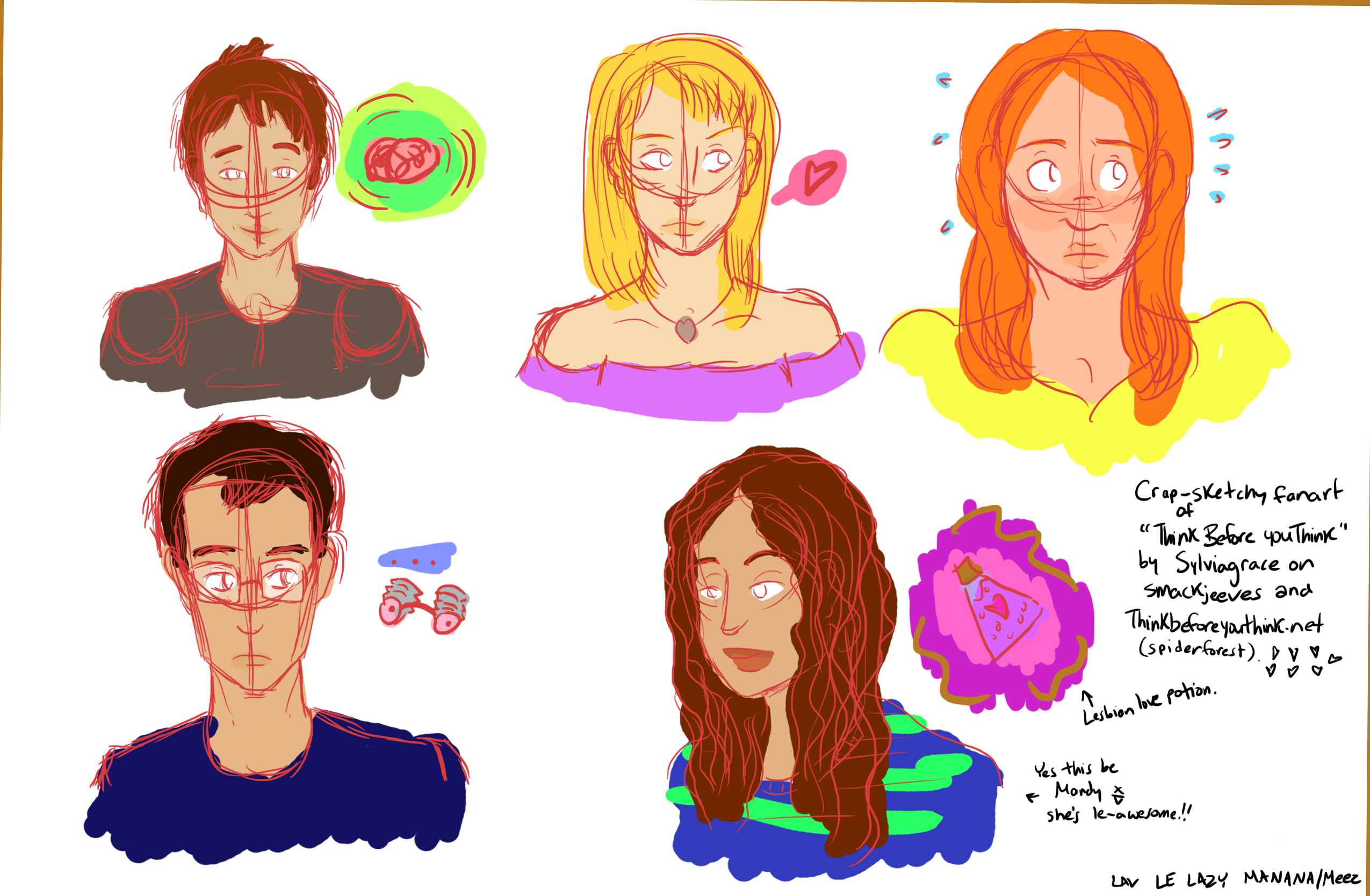 Watch
nyaaaaaaaaa I got lazy cause I knew if I erased the guidelines and traced and such I'd end up making it look crappier so I left it and colored real quick xD;;; Nyaa ah well.
Go read the awesome comic at
[link]
!!!
Its about these peeps and one of them can read minds but its like in an everyday situation sort of thing and its just hilarious!!! XD Jules is the red head and she likes him (the first guy is the mind reader, Brian) and she's already self-conscious so its like double-whammy hahahha, but he's a nice guy

BUT ITS HILARIOUS. Becky is crazy too.
Its also on smackjeeves here:
[link]