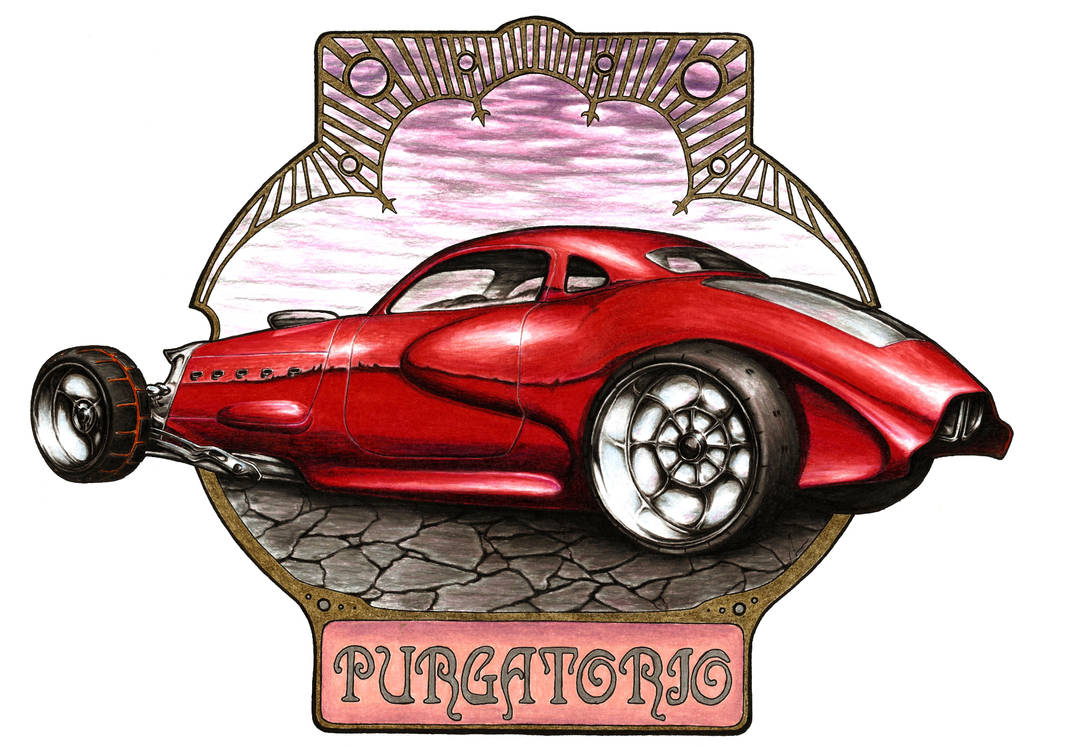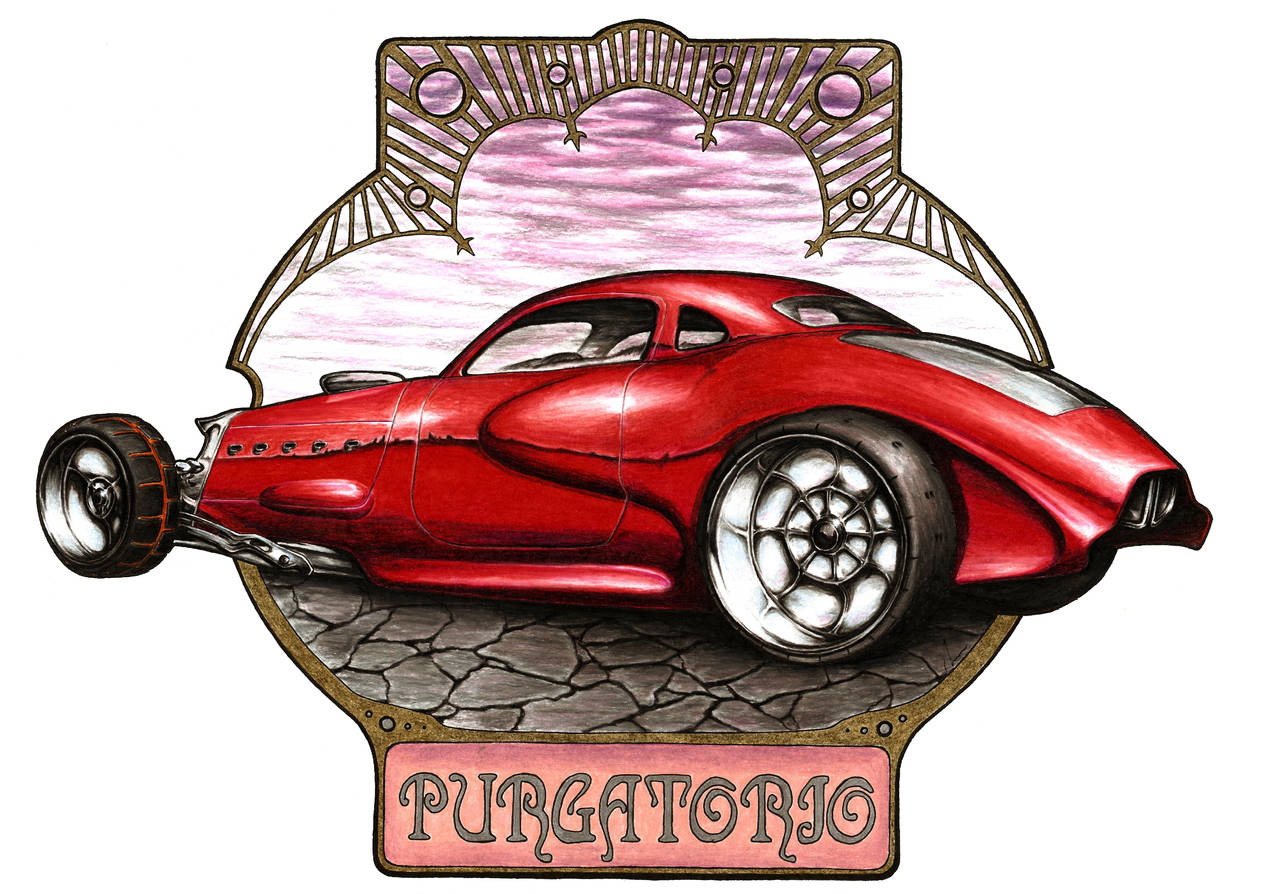 Watch
So I'm back with art you like to see in my portfolio.
Purgatorio is the first from upcoming hot rod trilogy inspired by Dante Alighieri's Divina Commedia, which consists of three parts - Inferno, Purgatorio and Paradiso. My other inspiration was famous art of Alphons Mucha, but just an inspiration, I do not try to copy him, it is even not possible.
A3 size, first time I used gold and silver crayon. The font is Art Nouveau.