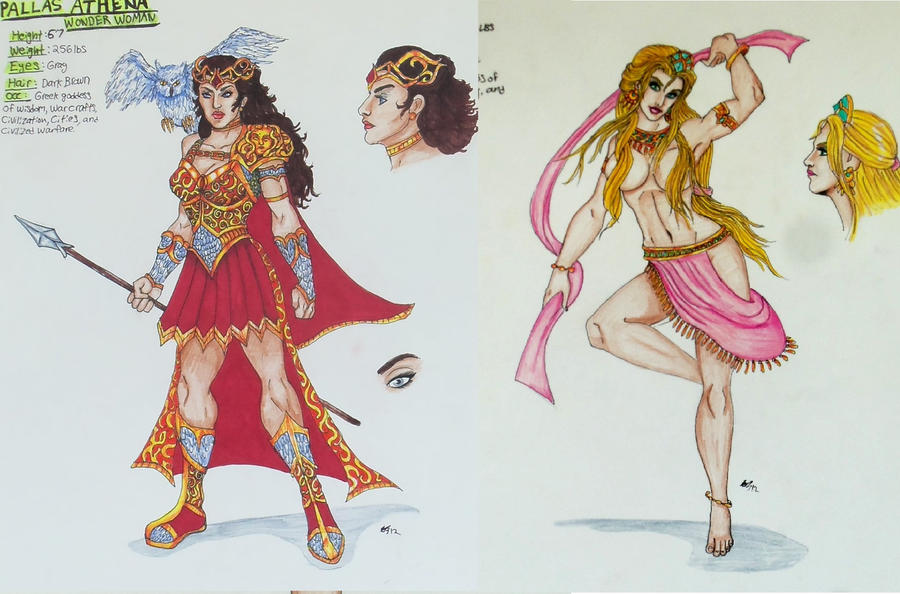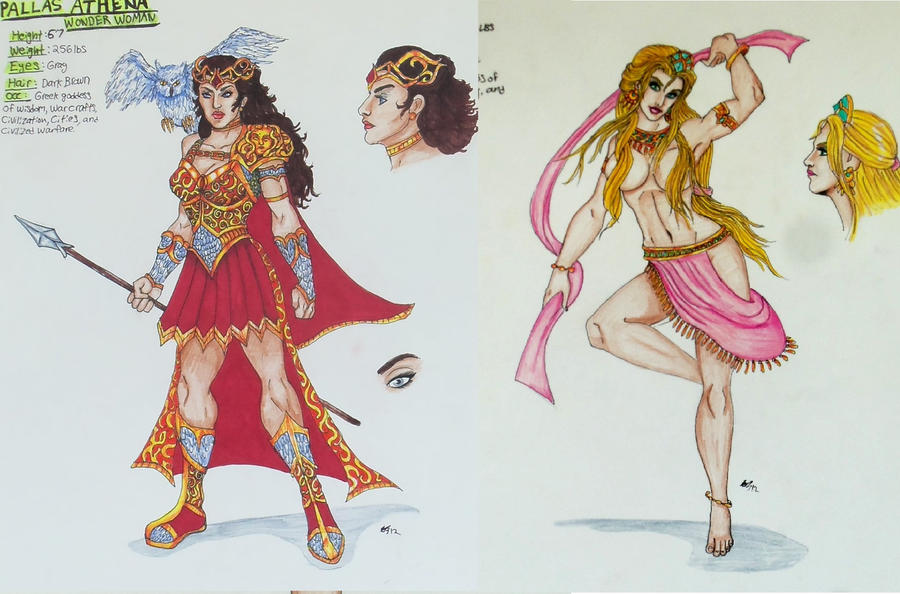 In my reaction to the very disgraceful version of the New 52's Greek Pantheon from their controversial Wonder Woman reboot, I present my first wave of Wonder Woman's gods as i would've depicted them. Here's Pallas Athena (Athene), goddess of wisdom, and Aphrodite (Afrodite), goddess of love.
Athena is armed in a manner similar to how Diana and her mother, Hippolyta, have been shown in the past. She wears blood-red robes topped with silver and golden armor. The Aegis which holds Medusa's head has become her shoulder pad.
Aphrodite wears a simple pink cloth attached to her famous magic girdle. The turquoise gems in her accessories match her eyes and draw focus to her voluptuous form. Her long golden locks are in a loose ponytail, and the cloth she holds in her hand also acts as a cover for her chest when her hair is behind her.