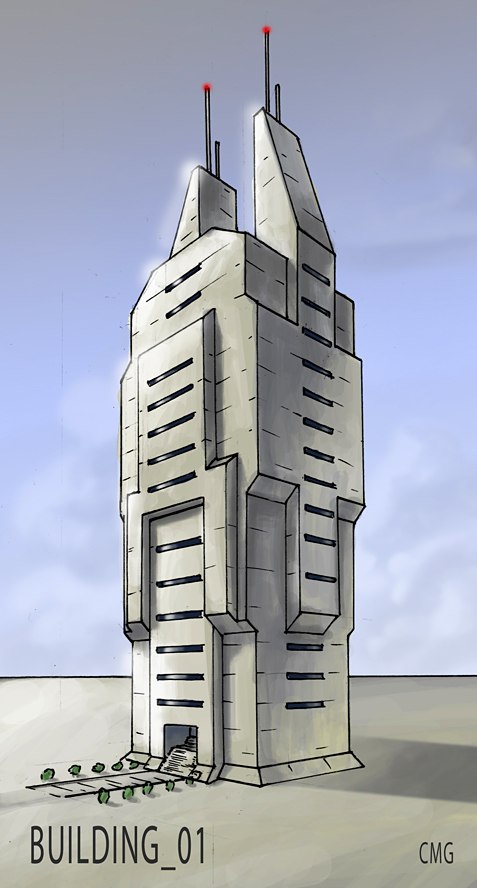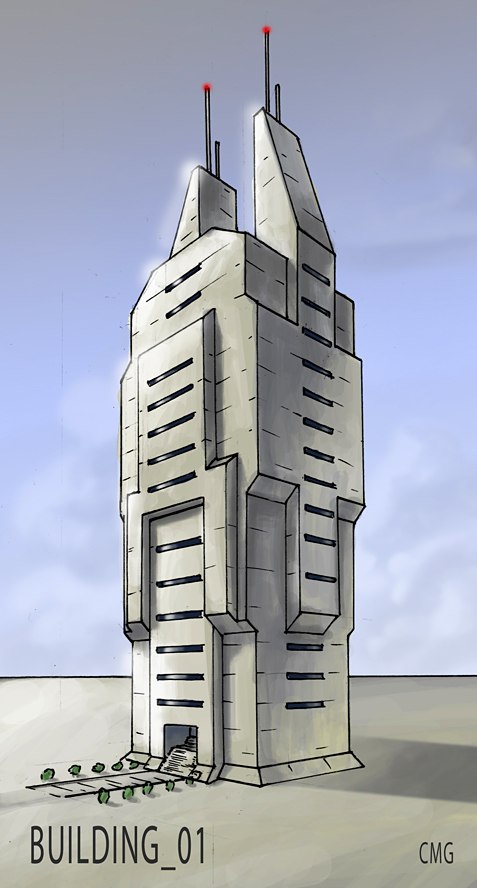 Watch
Concept of a building style for a friend's story.
Pen , scanned and colored in photoshop.
possible a state or federal building.
Line work here :
[link]

Looks like some high level research facility. What people don't know is that 3/4 of it are underground in a sprawling lab complex.
Reply

Cool. If it were taller it would fit within the Archology theory, for being alone, in the middle of an expanse, like a vertical city.
Reply

Looks top-heavy, but that just means it's probably secured extensively with subterranean floors and stuff.

Since it's just a concept, I can understand why the background is simple, but it actually makes it look very ominous. It's fitting. A weird looking building in the middle of a barren expanse of flat concrete that stretches all the way to the horizon.
Reply