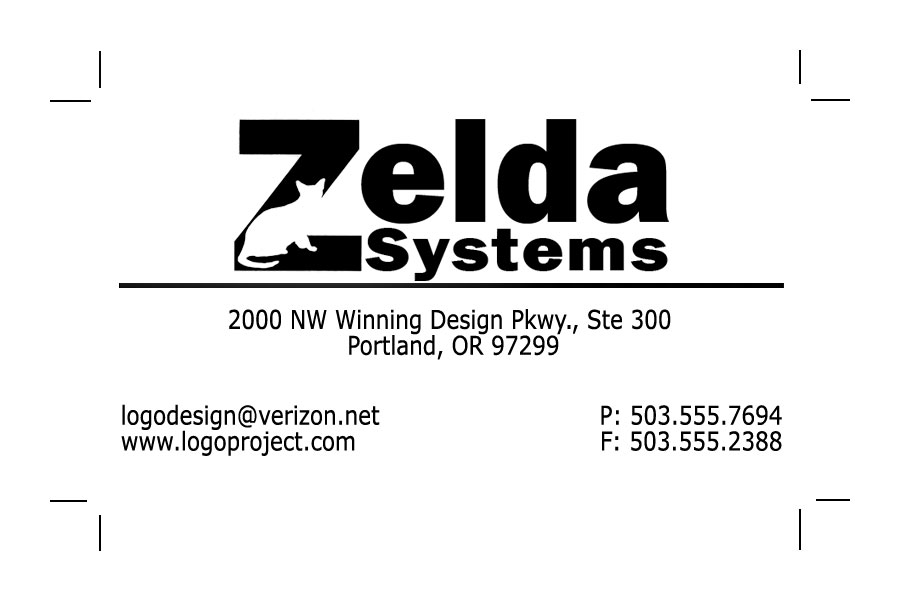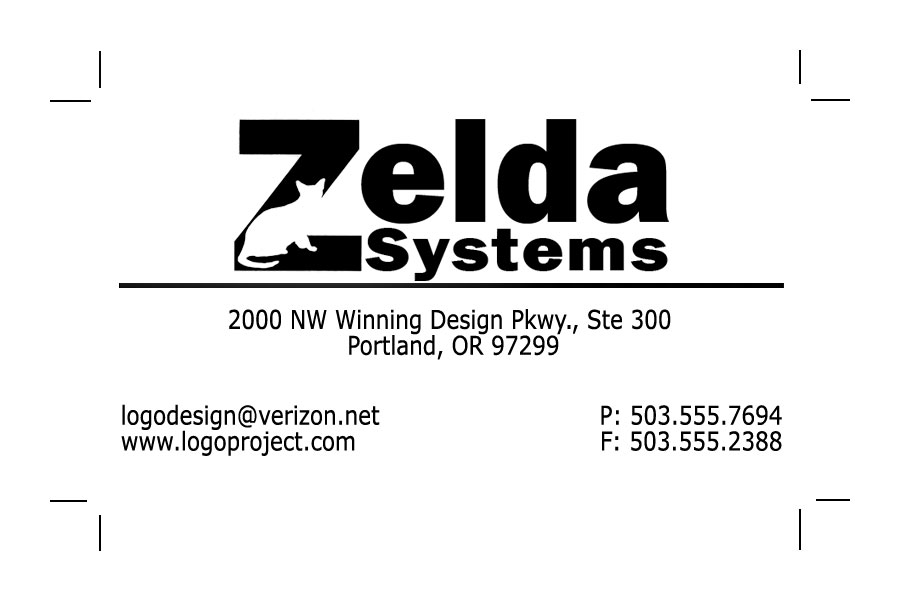 Watch
This is a business card design for a hypothetical company called Zelda Systems that I designed for a graphic design course.

The project was a black and white logo design project using the silhouette of a natural form inside a letter form (here, the cat inside the letter Z).

I chose this silhouette/letter form combination over my other rough sketches for the project because the diagonal lines of the letter look like sunbeams and the horizontal line of the bottom of the letter form looks like a horizon, giving it a three dimensional appearance.