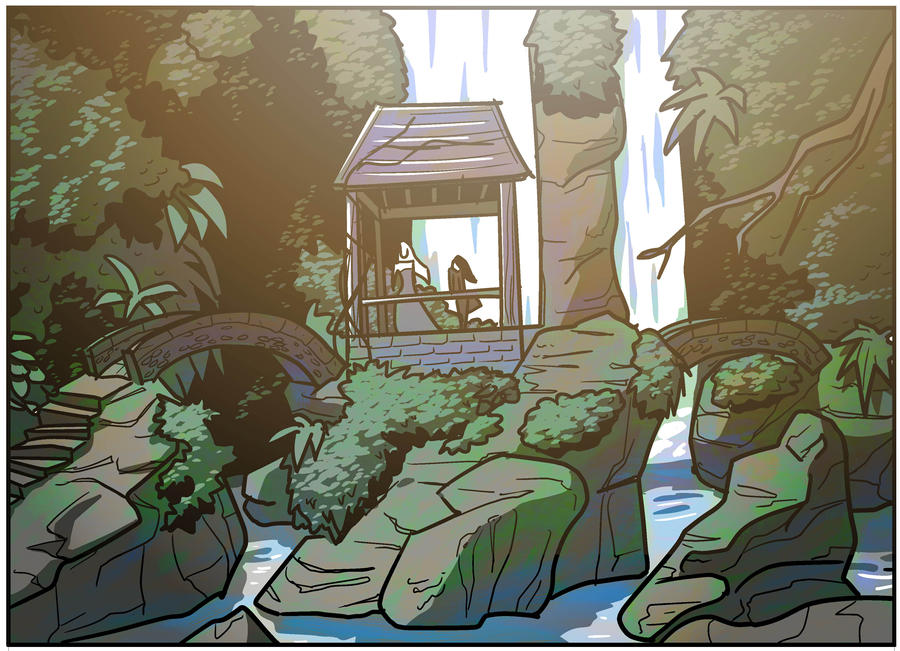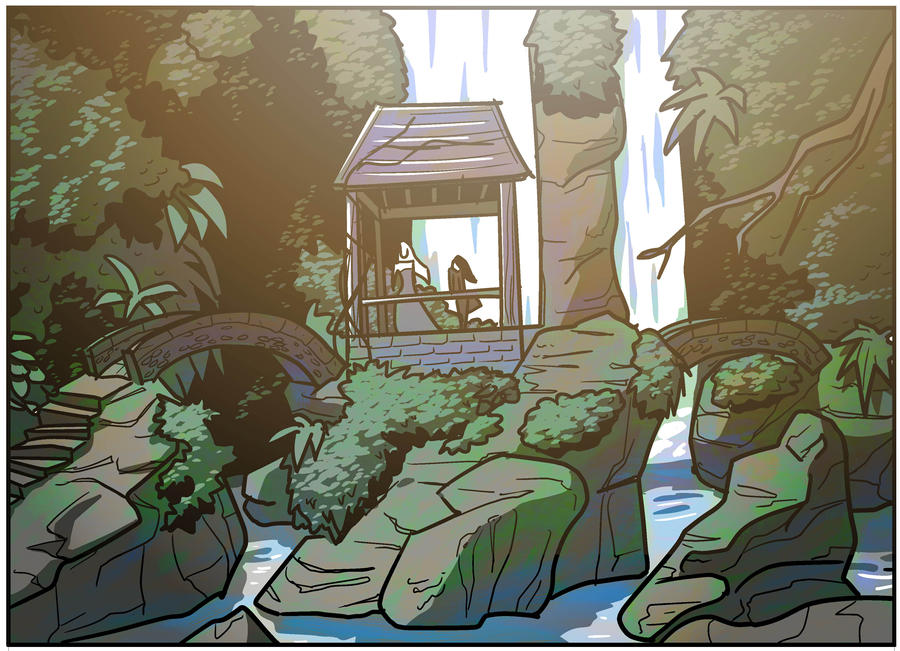 Watch
I do like this panel.

So I tried a new way to colorize my B&W art tonight by using color masks from photographs and bloody great radial gradients.

It took about 30 minutes, which is considerably less time than it took to do the underlying Black and White tones.

While it looks like a big mess if you zoom in, the overall effect all right.

this is most excellent - and quicker too? is that a slight haze or fog effect on the illo's upper half? works really well!!!
i can see the day when you colour otherworld draws near!!!

2 versions maybe - a coloured version once you complete the first major b&w book? then maybe take it to image comics to publish and promote it? i mean, they published the tomb raider comic from top cow, so they'll hardly turn you down
of course, there are other helpful publishers, too - but hey, i'm getting way carried away here!!!! lol!!!! still, it's great having something in book form rather than the rather distanced feel of reading something via a computer - unless i can hold something in my hands, there's always a kind of disconnect to me
Reply