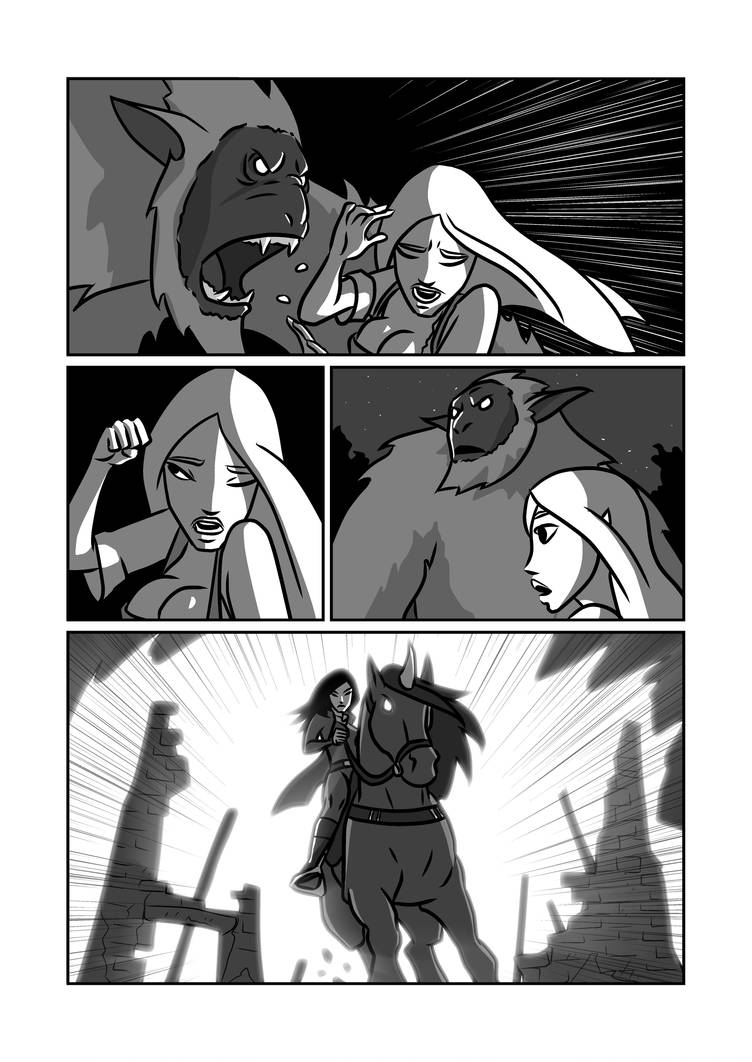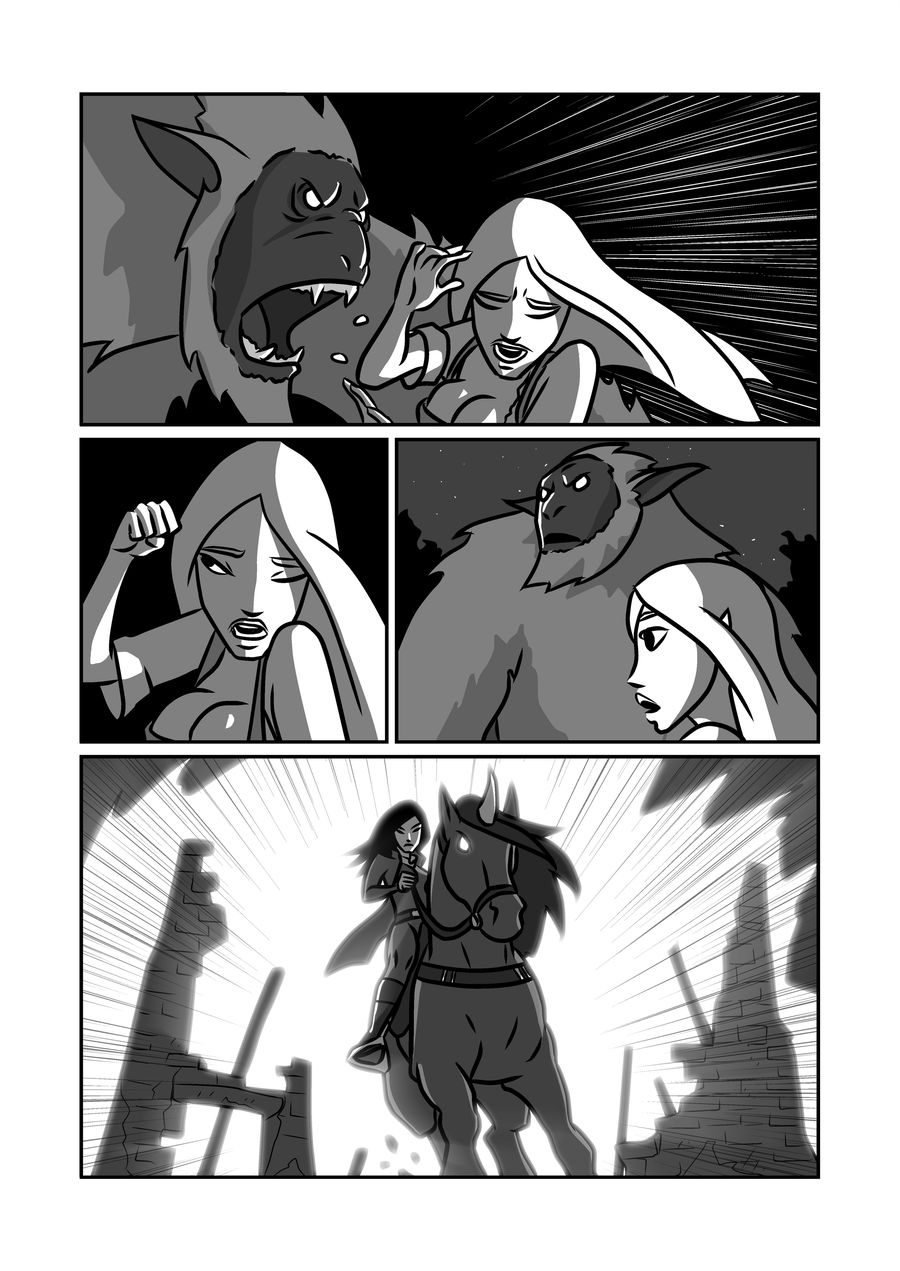 Watch
A page from Otherworld with new improved line variance.
I've been using a single width super thick line like a felt tip for the whole of the comic. But then people said: No, you! Bad lines!

So this is my compromise. Still thick but tapered. Any good?

I think its good

Reply

What I think puts the most dynamics in the inking, is the variation of the width of the lines. The top of the hair could have a thicker line, then as it comes down along the shoulders, it become thinner. And so on

It's just like drawing a nice dynamic stroke with a thick black pen.
Reply