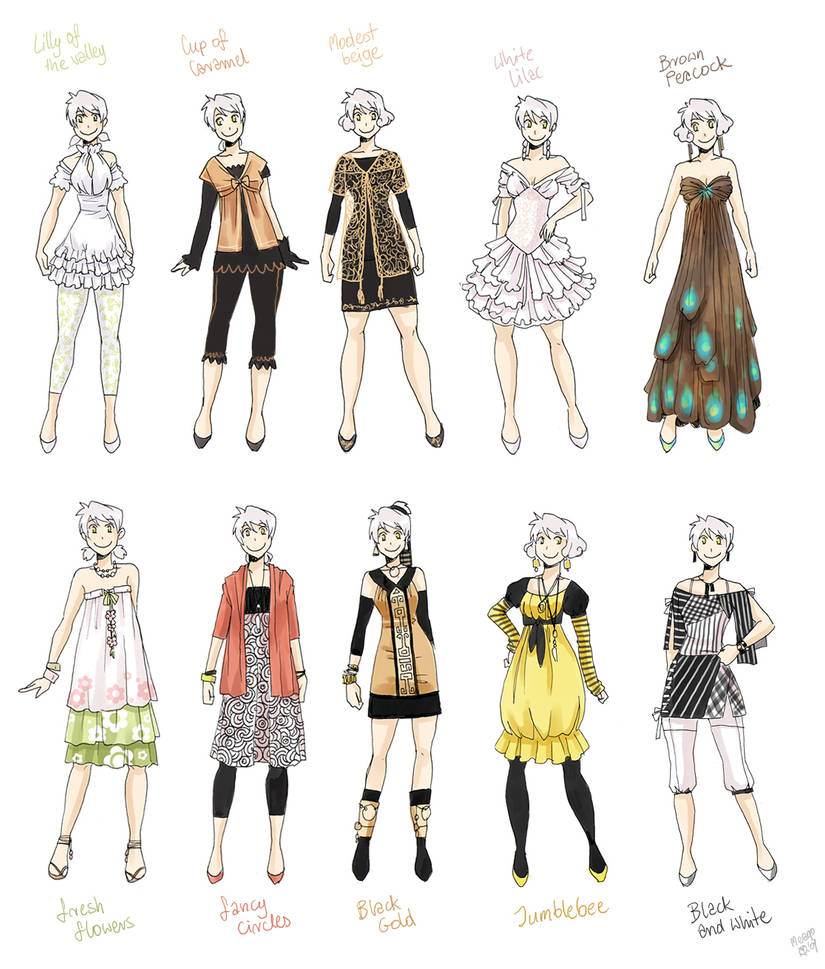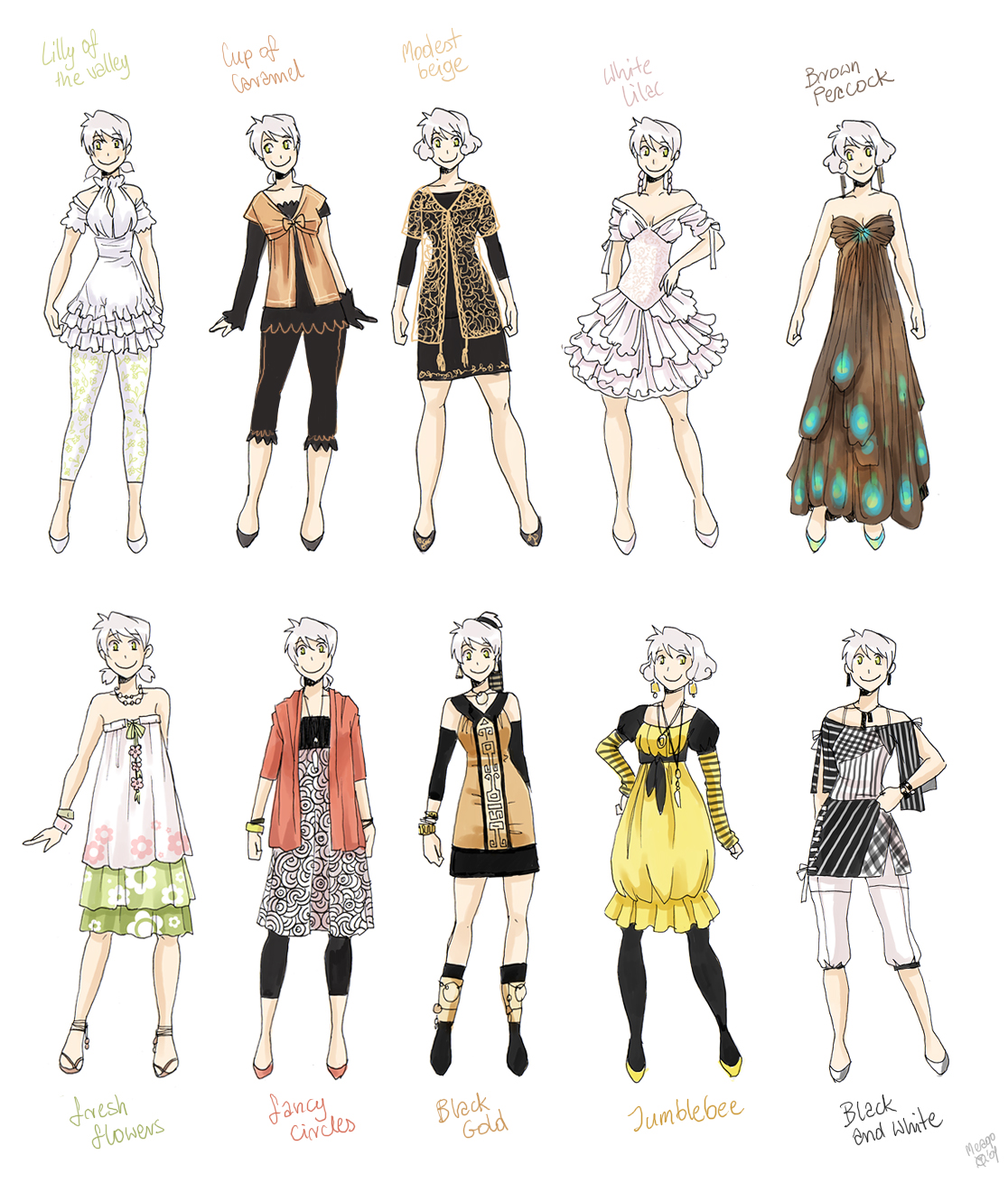 Watch
Some clotches again~
I have more ideas, but only in my head. I'm too busy/lazy (delete as appropriate) for draw more right now.
I noticed i added more black accents than on the previous ones

but black is pretty too...
lines are thicker than on previous ones, cause i used sacura micron 0,1 for lineart this time.
-
other clothes
u can use but credit me please
model: Emily