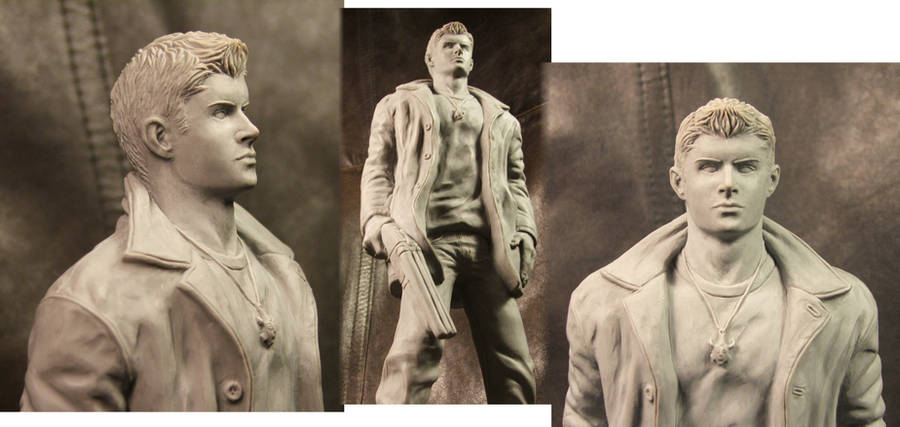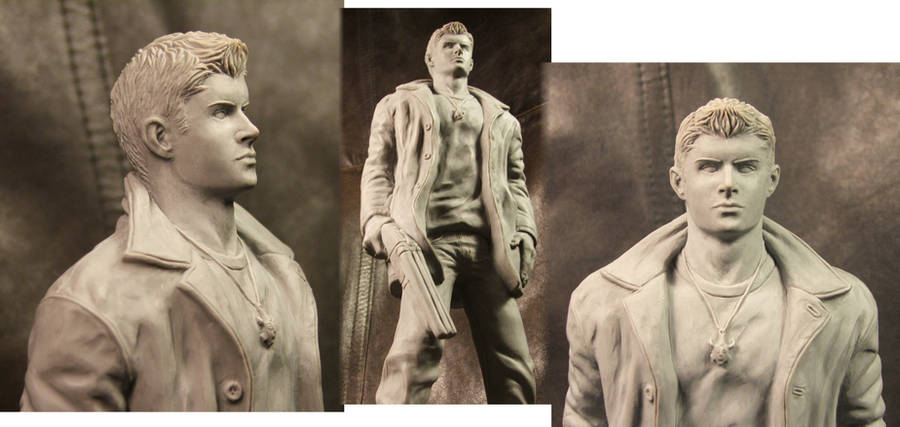 Watch
EDIT: CASTINGS/DUPLICATES AVAILABLE FOR SALE, IF YOU'RE INTERESTED SEND ME A NOTE

!!
Dean Winchester (Jensen Ackles) from the TV series Supernatural. He's finally done! After hours of sculpting and a little bit of sanding, I'm very happy with this figure

. His pose I kept simple in hopes of making a mold sometime soon, so that's why his posture isn't all that exciting. I used Supersculpey FIRM and a pick tool, I also used a couple pieces of bent wire for tools (pieces of floral wire bent into a "U" shape, nothing fancy).
Sorry about the ghetto panorama effect, I wish I knew how the heck to use some of these photo programs we have, lol.
I do not own Dean, Jensen Ackles or Supernatural..Jensen is copywritten to himself, Supernatural and Dean are copyrights of the WB, lol. This is strictly a piece of fan art and if I make a mold the duplicates will be for my own artistic practice, learning and for close friends.