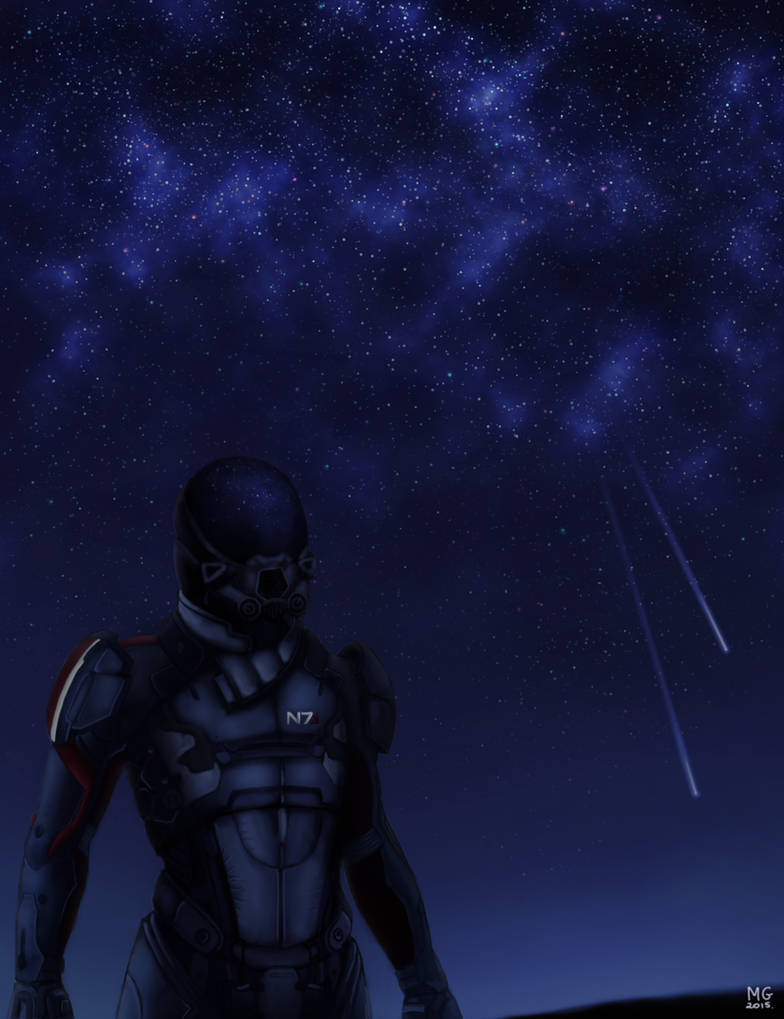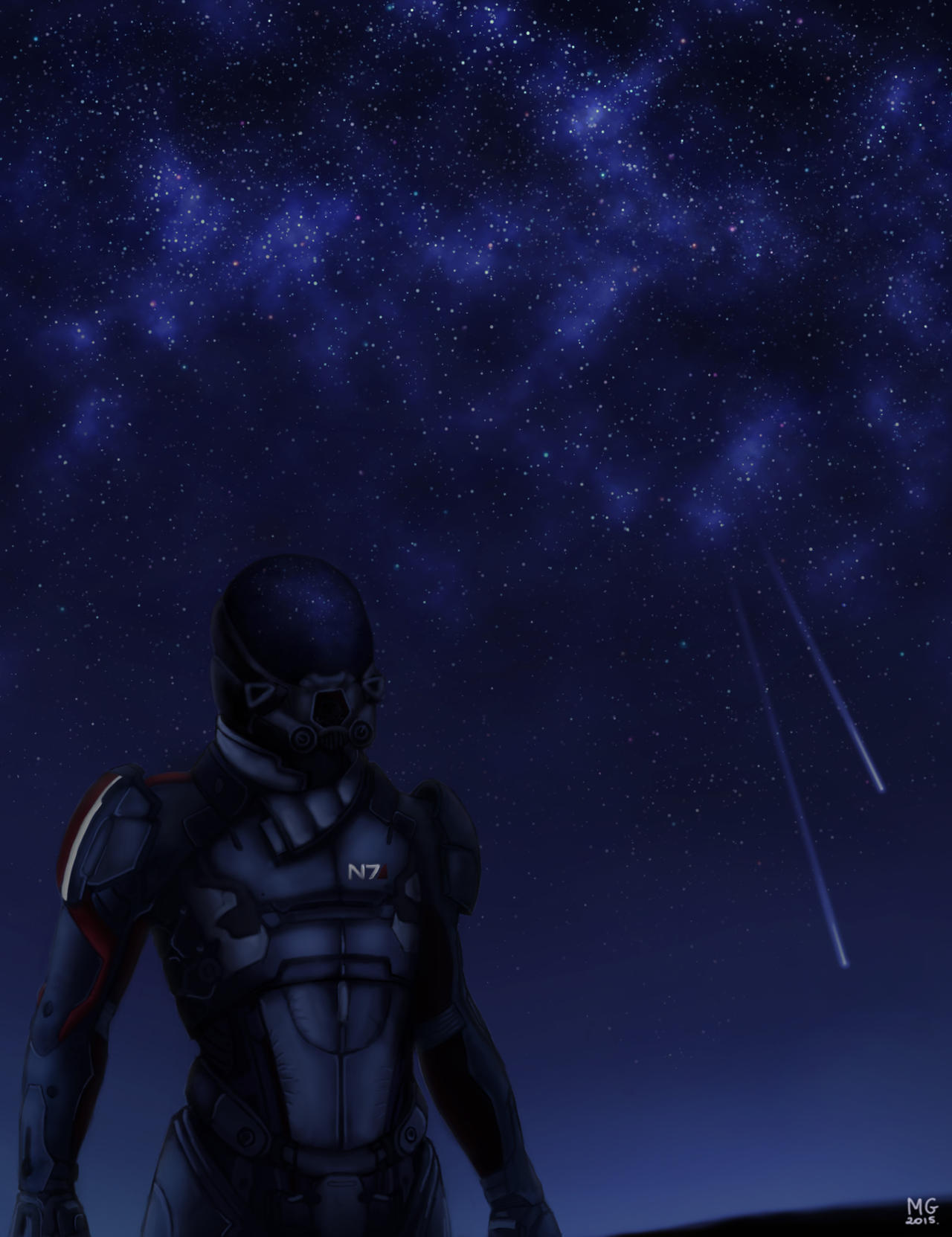 Watch
can't wait for the game to come out! I'm sooo excited

June 2015

My body is ready for more of this game!
Reply

Pic looks great! Love the sky, and the reflection on the mask!
Reply

This is just awesome! An explorer setting foot on a new world for the first time. Or gazing at the stars silently plotting his next move. Either way this work is amazing!
Reply