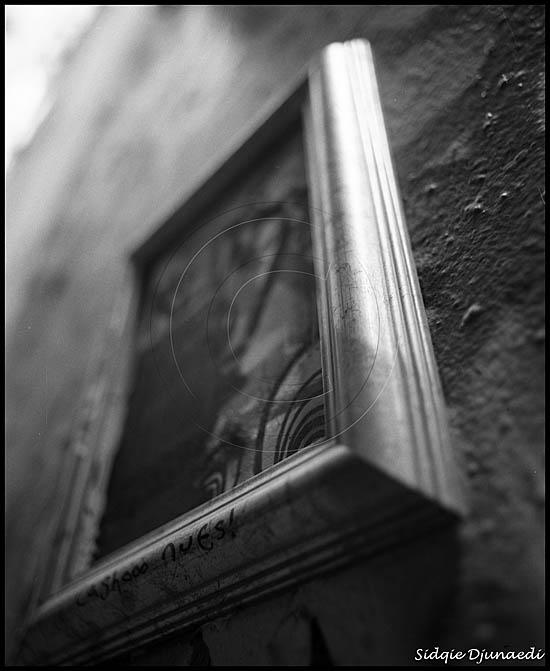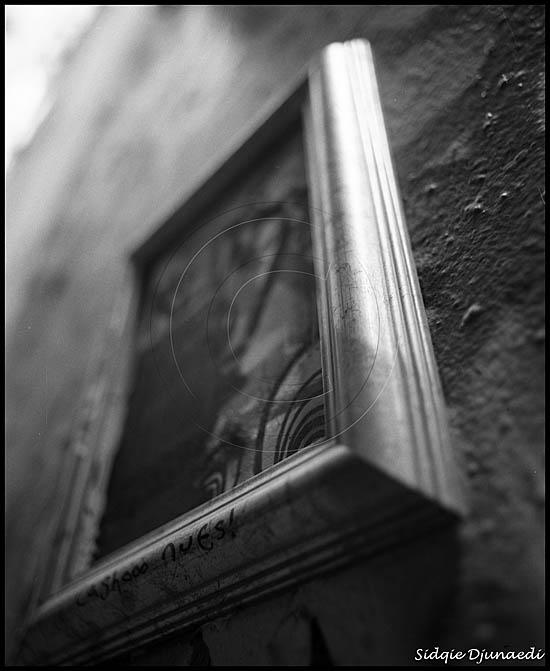 A frame without a picture.
A body without a soul.
Me ... without You.
Empty.
_______
Mamiya RB67 ProS + 50mm + Extension Macro Filter (Kenko).
Test shot with Macro filter.
Ilford HP5 (ISO 400)
f/4.5, 1/10
Level, Curve, Canvas, Watermark.
____
I forgot to bring my tripod that day with me. I assume, I have enought available lights outside, as the sunshine and was pretty hot.
I was photographing some Urban shots again. Didnt realize that when I got to the alleyways, light reduced significantly.
A challenge with film is, in this particular context, I am faced with all I have with me.
I cannot increase ISO; so I'm stuck with ISO 400.
To get the correct exposure, I need to go down as low as 1/10 (as per what 30D gave me), with max aperture on what the lens gave me (f/4.5).
I have my 50mm attached, thus, I gotta have at least 1/50 (at least that's what my assumption in dSLR with 1.6x crop factor).
I was using the wall to give me support so I'm able to get a decent sharp shot.
It turn out as I expected

All Right Reserved.
Sidqie Djunaedi 2007.