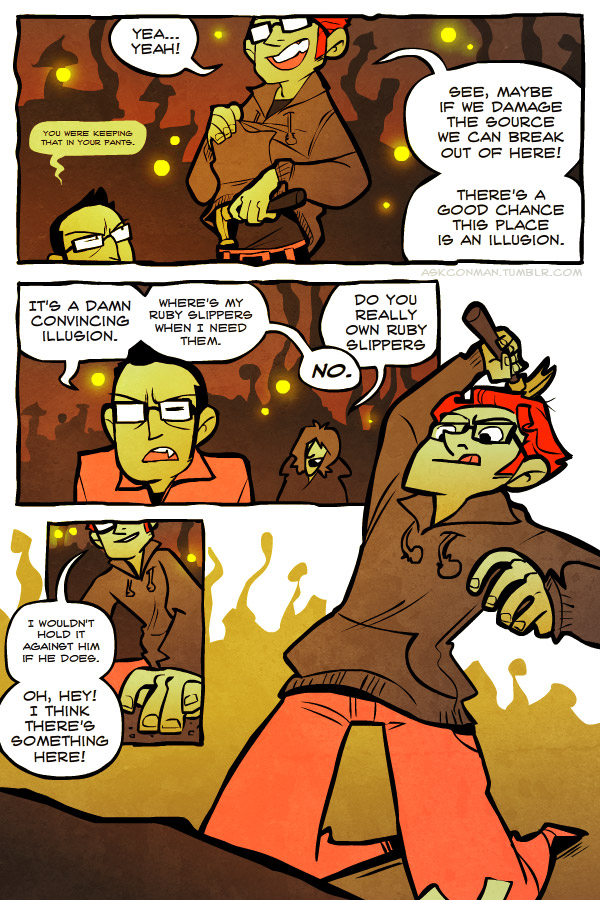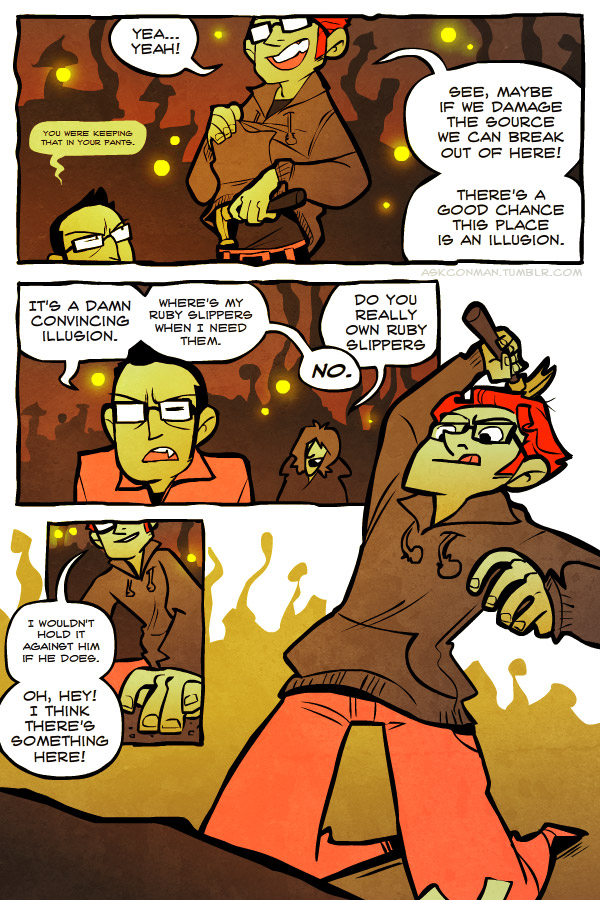 Watch
AskConman tells the tale of how Hanna ran into a Will-o-Wisp and how it didn't go quite as smoothly as they had hoped. Naturally.
Follow the story on Tumblr:
askconman.tumblr.com/tagged/In…
Hanna is not a Boy's Name © Tessa Stone

I'm sorry but all I could think of was "the hammer is my penis." Hanna, no. D:
Reply

"Do you really own ruby slippers? 8D"
"No."

I bet he does. XDD Oh god, thanks to you now I'm just picturing him wearing ruby slippers like a dork.
Reply