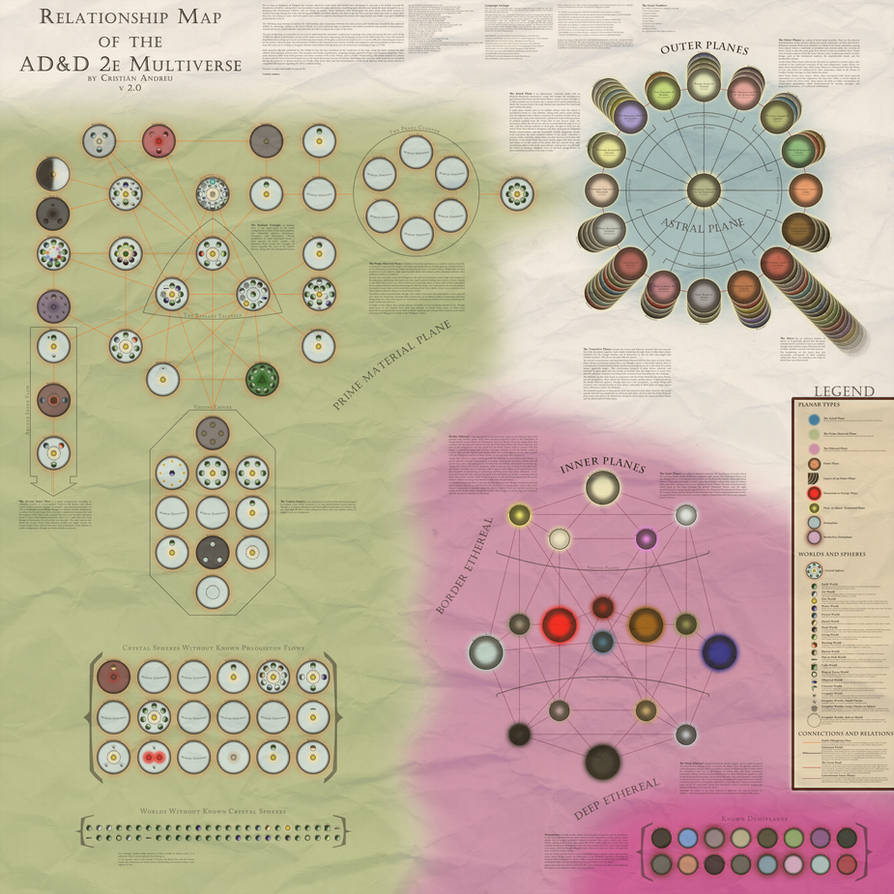 A couple of years ago I made a map attempting to show the various relationships between the many worlds and realms that make the Great Wheel of the Advanced Dungeons & Dragons 2e cosmology. This version fixes some errors and missing elements (such as demiplanes), as well as include more information so that the chart can be of better use.
The idea was to cram the three main groups of realms -Outer Planes, Inner Planes, and the crystal spheres of the Prime Material- into a single chart, though this required the map to be made considering relationships and connections between the realms, rather than exact distances and relative positions.
Hopefully this will be of use to some Dungeon Masters out there who still enjoy using the fantastic Multiverse that TSR created and the countless settings it includes.
Part of the texture was made using Ayelie Stock's excellent Old Paper Texture 04, which can be found here:
ayelie-stock.deviantart.com/ar…
Made in Photoshop.