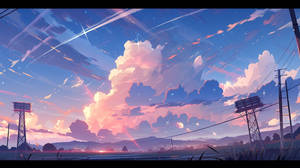 Basic
You will receive free access to download attractive wallpapers and let your screens shine!
---

Description
Paint over another photo so it look sort of like anime background art. The steps to do this are usually:
- Take a photo
- Mask and separate objects into layers
- Colour adjustment
- Paint over, most of the time, just the bevel area and places that are too much detail.
Painting Timelapse Video:
youtu.be/nb635eSpT6k
Image size
1650x1238px 908.14 KB