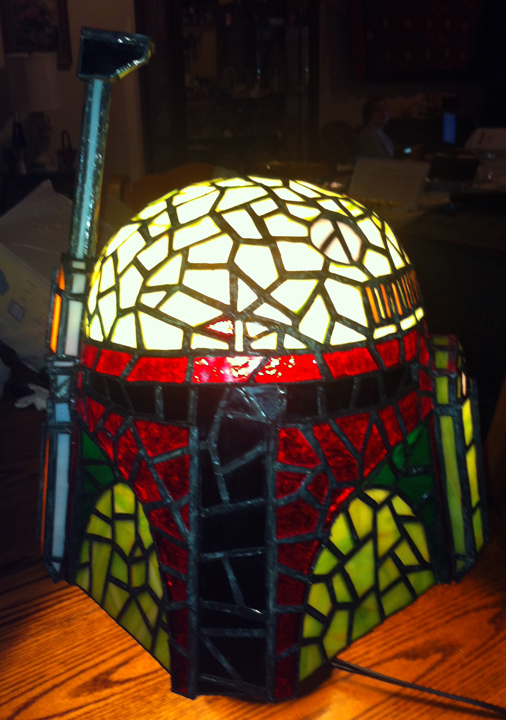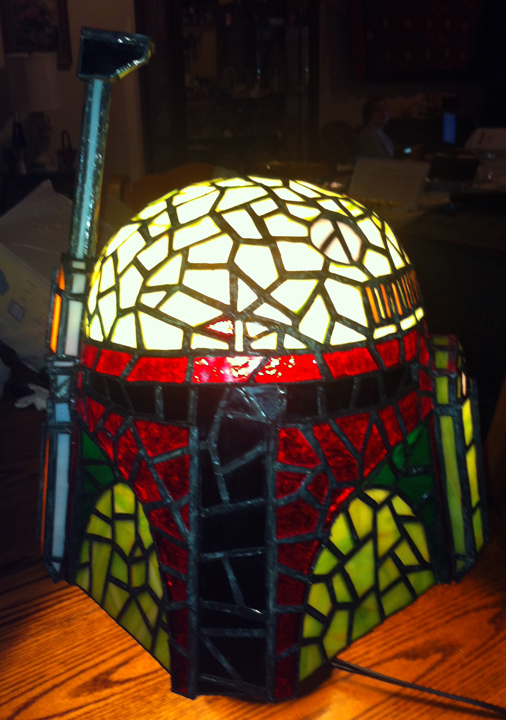 A new edition of the Boba Fett Stained Glass Helmet. I have been making a few of these on commission and thought I would put up a picture of the latest one I finished.

Changed the red glass as well as corrected the color of the left earpiece and adjusted the swivel location on the right earpiece. Small things but is making a more refined lamp.

This one has been offered to one person who has expressed interest in the past, but if they pass I will start up an Etsy store...