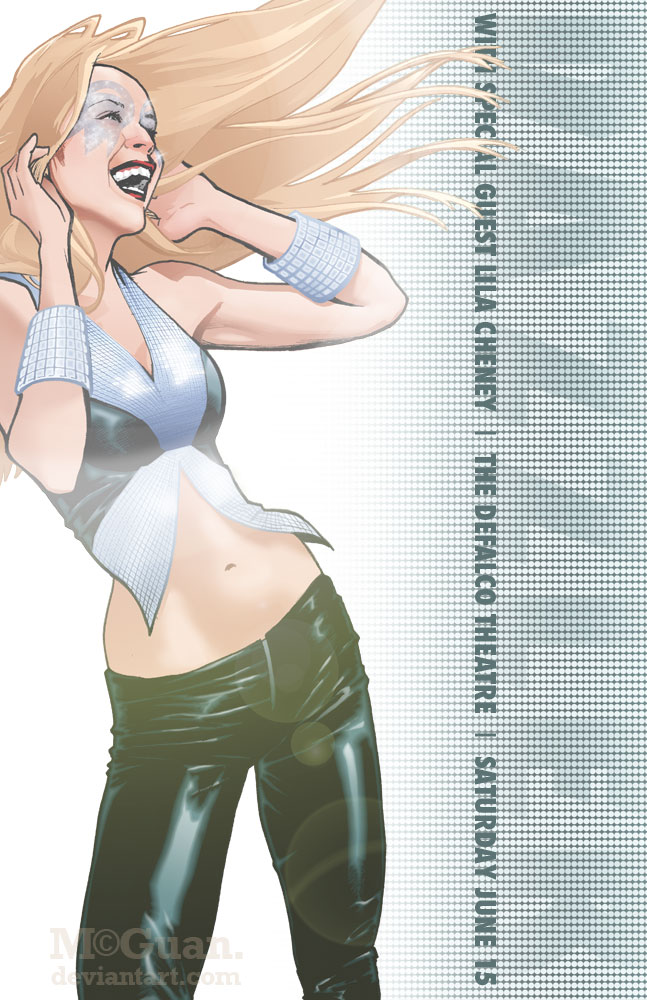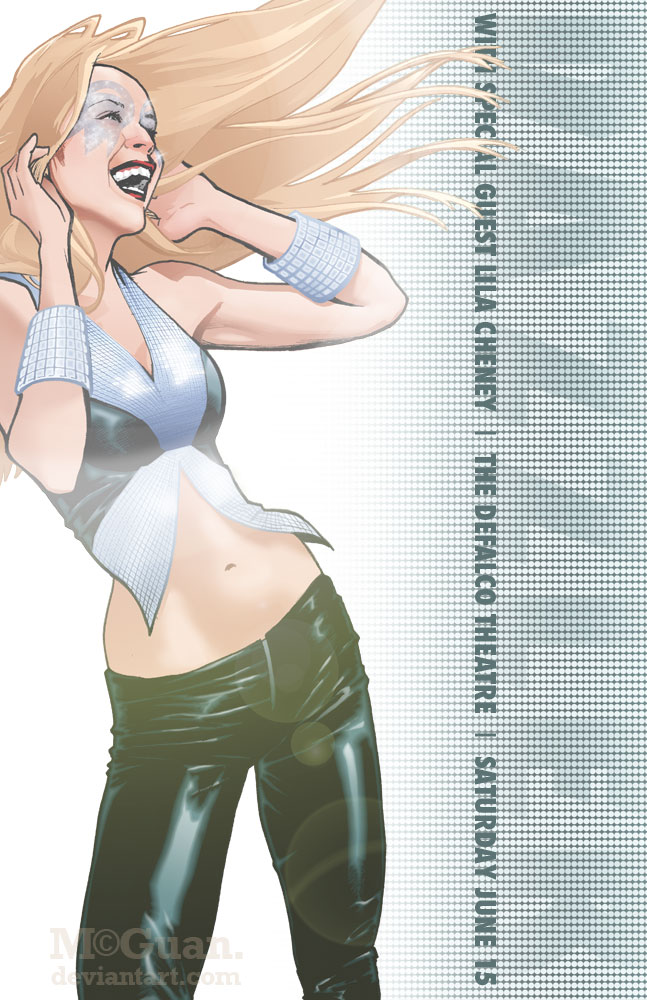 Dazzler has a pretty strange history - being born of a collaboration between a record company and Marvel Comics, both trying to capitalize on the disco craze of the '70s - and has proven to be surprisingly resilient. I'm sure some of her tenacity is an ironic affection considering about 90% of her original costume is made out of disco ball and roller skates, but here we are 3-plus decades later and she's more durable than a double-knit polyester leisure suit, so you know there has to be more to it than that.
I've had this piece sitting in the on-deck circle since late March/April, but it was meant to have a companion piece. I have been absolutely swamped ever since, so that companion piece will have to come later (It's in the coloring phase, but just on pause until I get ahead of my work list).
Created with PITT Pens, Adobe Photoshop and Illustrator CS 5.1. Dazzler seems to have several credited creators, so the nod to Tom DeFalco with the theater name on the concert poster was a random choice.
Never forget: Disco Sucks.
[link]