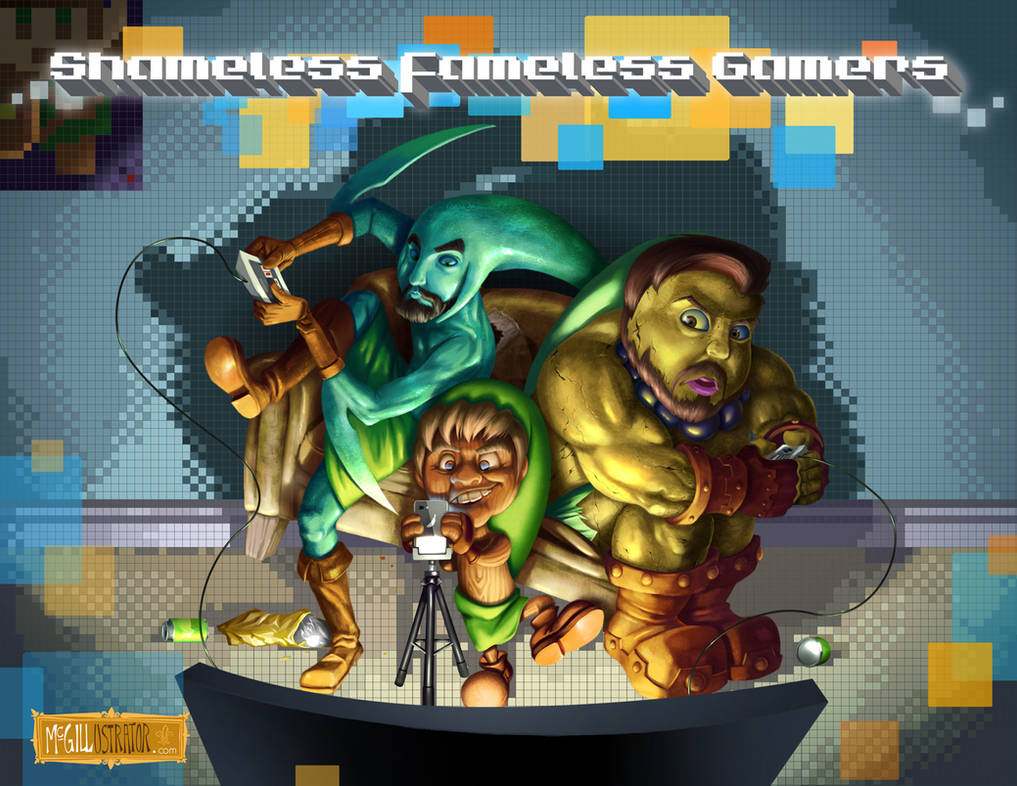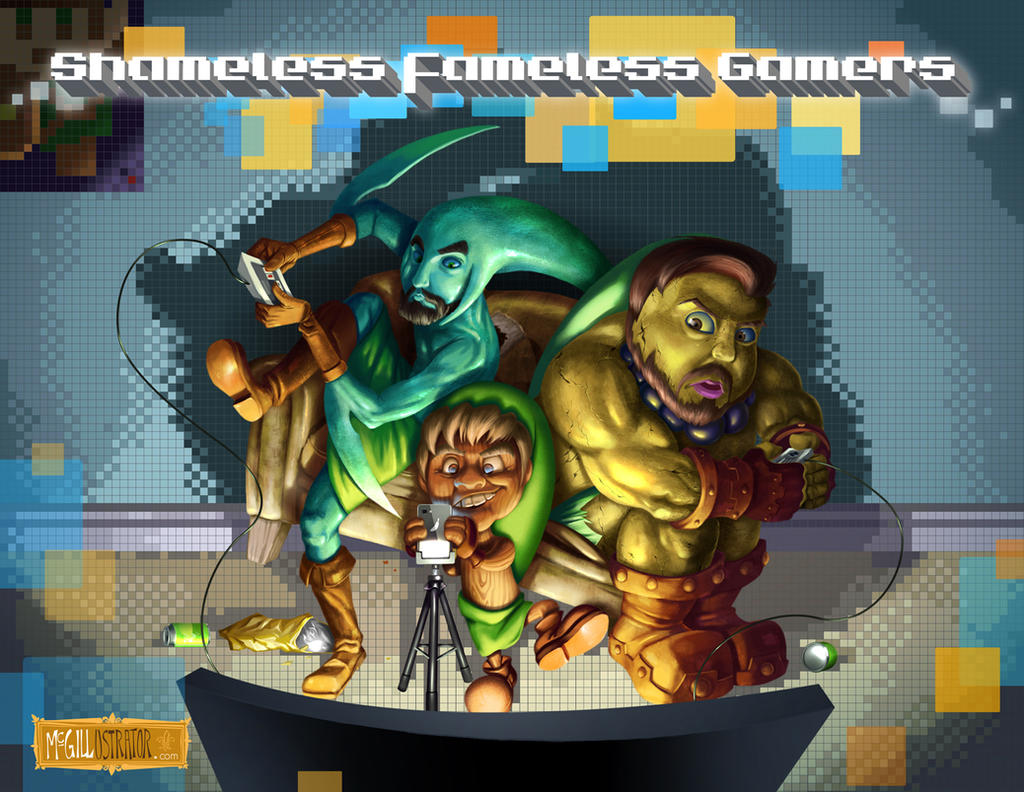 First art post of 2015!
This is a title card for an upcoming episode of the
Shameless Fameless Gamer's Youtube Channel
, focusing on Majora's Mask. So the hosts are who buddies of mine wanted to have the three of them drawn as the three mask transformations.
Most of my work for the past several months has been doing more design-related stuff like sales brochures and fliers, so it was fun to flex my illustration muscles a bit. I got practice doing different textures and trying to improve my caricature skills, as well as doing my first try at pixel art (with meh results). Overall, had a blast making it.
Be sure to check them out on
Youtube
and
Facebook
, the Sameless Fameless Gamers!

How have I not commented on this yet? It turned out really well (of course). For some reason, I can't help but notice the couch. It's very realistic-looking. You can also definitely see three distinct personalities expressed through those characters! Another good one, McGillustrator!
Reply

One reason might be because I uploaded it here much later than on the FB page. Thanks a lot, dotTiff!
Reply