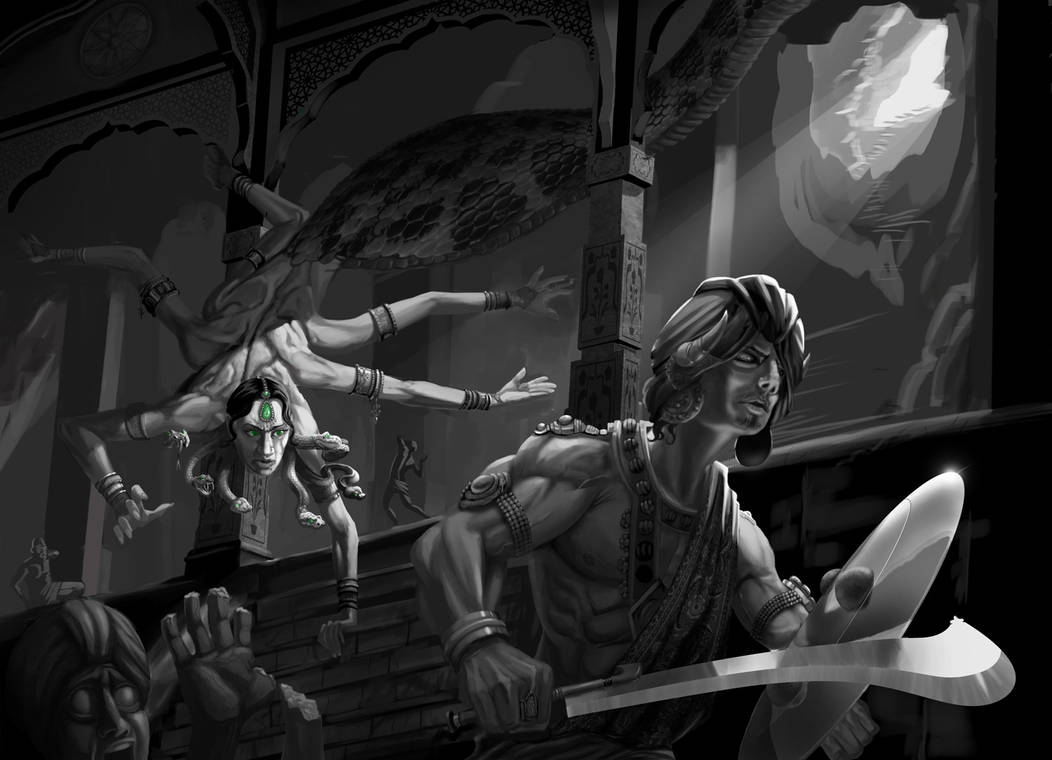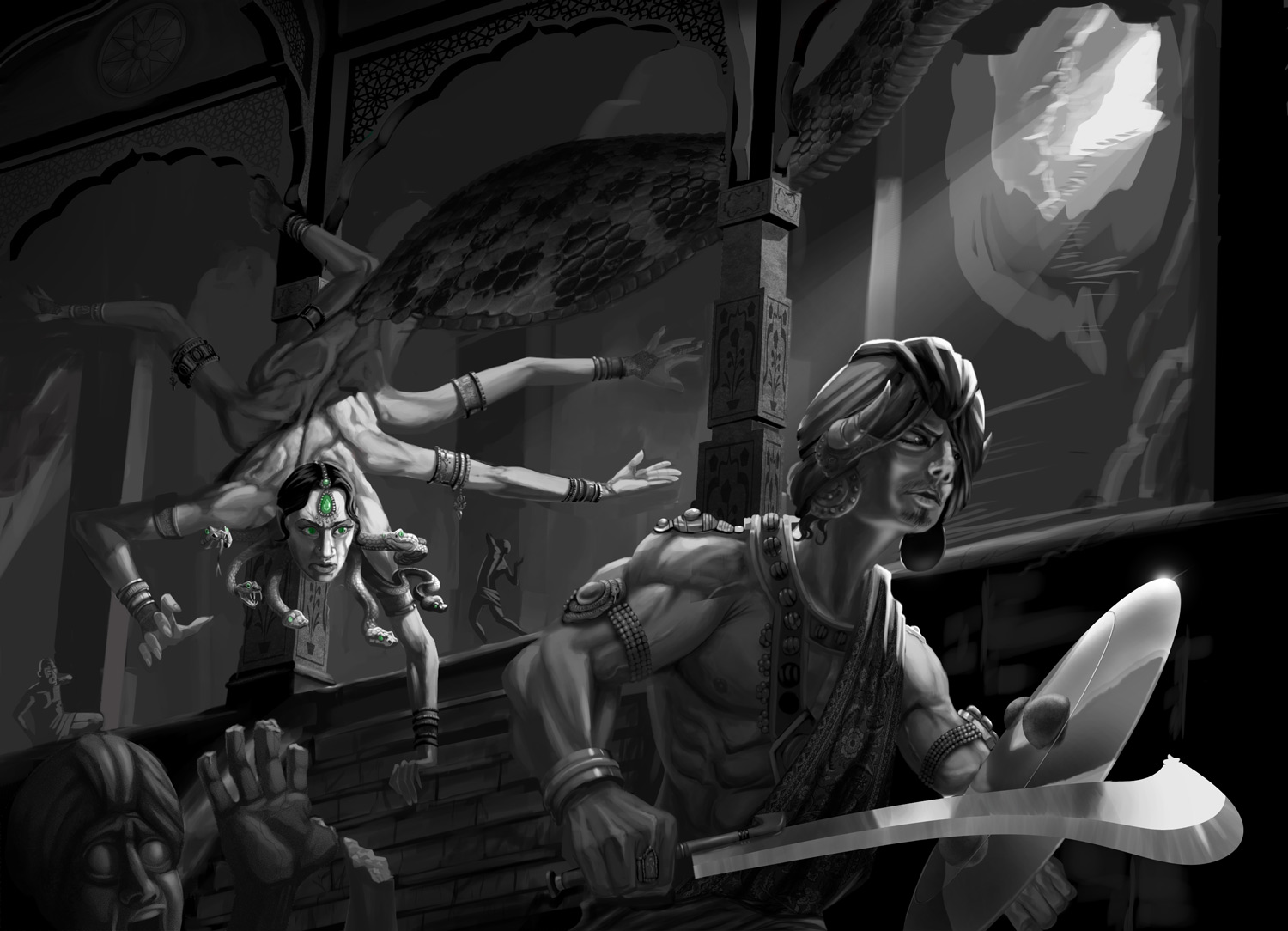 Watch
One of the world's most gripping tales of hero vs powerful beast, what would it look like to see the classic battle of Perseus and Medusa in the context of another culture?
As part of the course Painting Drama offered by the Oatley Academy (which I can't recommend highly enough) focusing on the visual flow and composition of our images, I re-contextualized the famous Greek hero and petrifying Gorgon to the Indian culture and drew from the rich visuals, culture and artistry of the continent. Overall I'm very happy with the results, and hope you like it as well.
Feel free to drop me a line!
garrett@mcgillustrator.com | McGillustrator.com | Facebook | Twitter | Instagram | Tumblr

I really like your treatment of Medusa here, it's an interesting depiction

Reply

Cool value set up! Your triangular composition is working really well.

My eye is struggling a fit to figure out what the focal point is. I'd try to make the first thing we see the brightest, and make the "brightest" on the other two points of the triangle just a little less bright. Also, remember the eye goes to the points of strongest contrast, so don't be afraid to push your shadows too!
Reply

Very true. Thanks!

I'm definitely in an intensive learning phase right now. When we created this image for Painting Drama, the only element of structure we'd discussed yet was visual flow, which is why you can probably tell that's the only thing in it that works all that well haha.

We only just touched on value last week, and it's caused me to go back and re-evaluate all of my older work to figure out what could make it stronger.

Thanks again for the thoughtful critique!
Reply

That's so awesome you can feel yourself learning. The flow is definitely really working here, and I get a strong sense of story.

I'm excited to see your work before and after! I've heard that's a phenomenal course.
Reply

amazing!

Great job on the shading
Reply

Reply