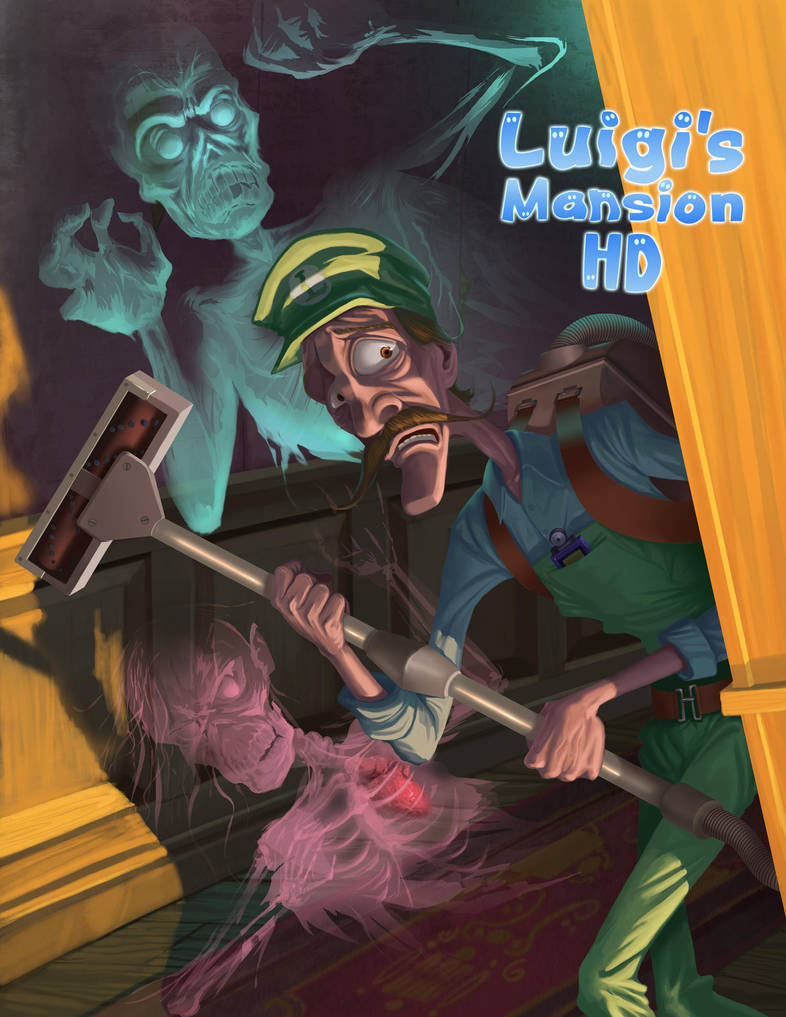 Watch

RIP Danny Wells you fucking Luigi Legend
Reply

if this is wat the game looked like i think i would need a new pair of pants
Reply

Do I see a Gameboy camera?

I love your different take on Luigi. Typically I think of him as a rounded sort of figure, just an elongated version of Mario. This lanky version and detailed facial expression gives him a personality all on his own. Those ghosts are really freaky looking and I like it! Great job, McGill!! ;D
Reply

Your eyes do not deceive you; that IS is a Game Boy Color with a Game Boy Camera.

This version of Luigi is my caricatured version of the character actor Danny Wells who both voiced Luigi for the Super Mario Brothers Super Show cartoon, and portrayed him in the live-action bumpers that played at the beginning and end of each episode (alongside Capt. Lou Albano, who did the same thing for Mario) from which this likeness is derived.

Like with my earlier cartoon of Mario and Luigi, Lou Albano and Danny Wells will forever be the "real" voices of those characters. I thought it'd be funny that somewhere down the road, Nintendo consoles would become advanced enough to have the actor's likenesses in the games. That'd be pretty awesome, even if it was just a alternate skin or something.

Thanks a lot, Tiff!
Reply

Great work!

Reply

Great, unique piece! Luigi and the ghosts are very neatly rendered and shaded!~
Reply