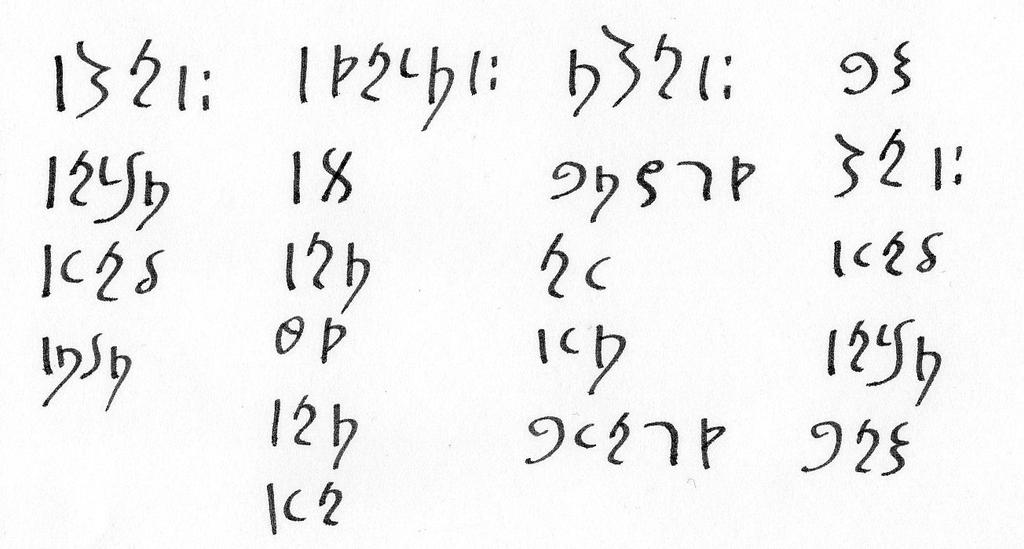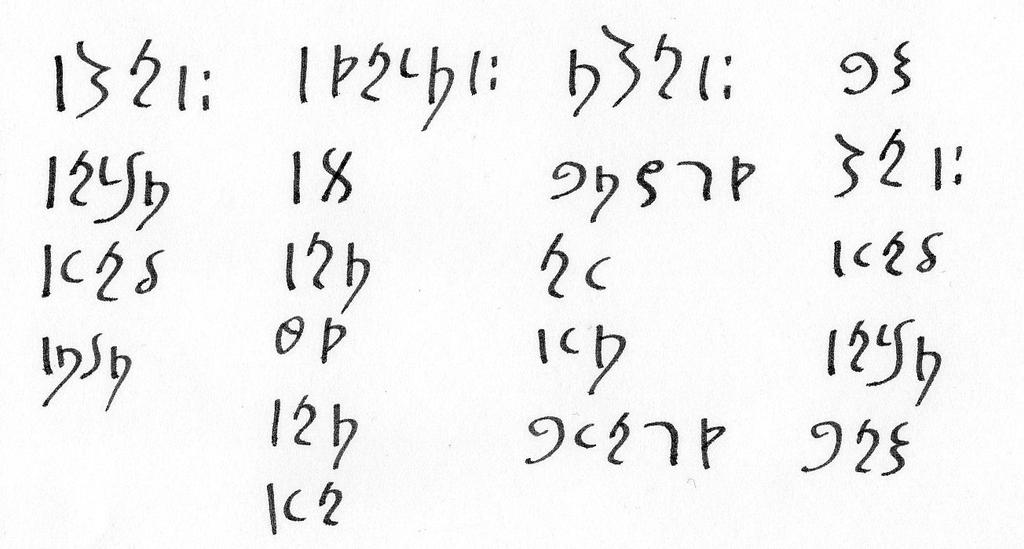 Watch
Flishigh
is the elvish writing system for the Lhoresla language family. Its name is a portmanteau of
flish
/
flesh
(feather) and
shiγ
/
śɨγ
(claw), and it means "feather writing". The dragon writing style is more of a cuneiform, traditionally created with the claws, but more recently created with large wooden styli.
Script type: Hybrid abugida. At first, it was an abugida like Devanagari, but eventually it lost its obligatory vowel marking. The vowel diacritics are used in higher styles of writing such as business communication, official decrees and documents, and academia, as well as published works of poetry and prose. They are generally omitted only in personal notes and letters.
Text direction: Words read left to right, and are stacked one on top of the next. Generally, a full stop in a sentence is indicated when a word is underlined. The next sentence begins immediately with the next word. This particular sample is comprised of the first four lines of the poem
Ułork'e af ufsath
, which recounts the origins of the two hybrid races, the humanlike elves and the dragonlike fsath.
This sample is written in what is referred to as "condensed" style, completely free of diacritics marking vowels or geminate consonants. In the following transliteration, the symbol [] denotes the "null" consonant
ōn
, which indicates a word starting with a vowel, performing a similar function to א (
'alef
) in Hebrew.
Transliteration (arranged in lines instead of columns):
[]ŁRS []RWLN []MRÐ []NLN
[]ÞRWNS []F []RN HÞ []RN []MR
NŁRS BNDVÞ RM []MN BMRVÞ
BZ ÞRS []IMRÐ []RWLN BRZ
Transliteration (with vowels)
Ułōres urwallen imērað inallen;
Uþrwenos af īran hiþ īran amrī!
Nułōres binndevaþ; rom ammen bimmrevaþ,
Baz 'łōres imērað urwallen barzī.
The full poem, with translation, glosses, and commentary, is available here:
fav.me/d7780g1