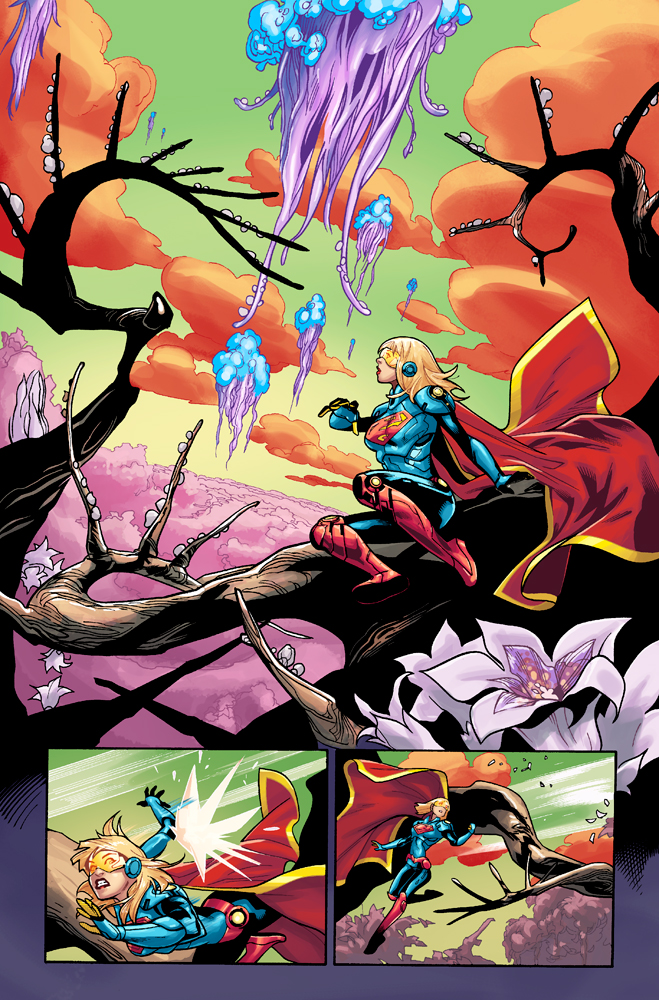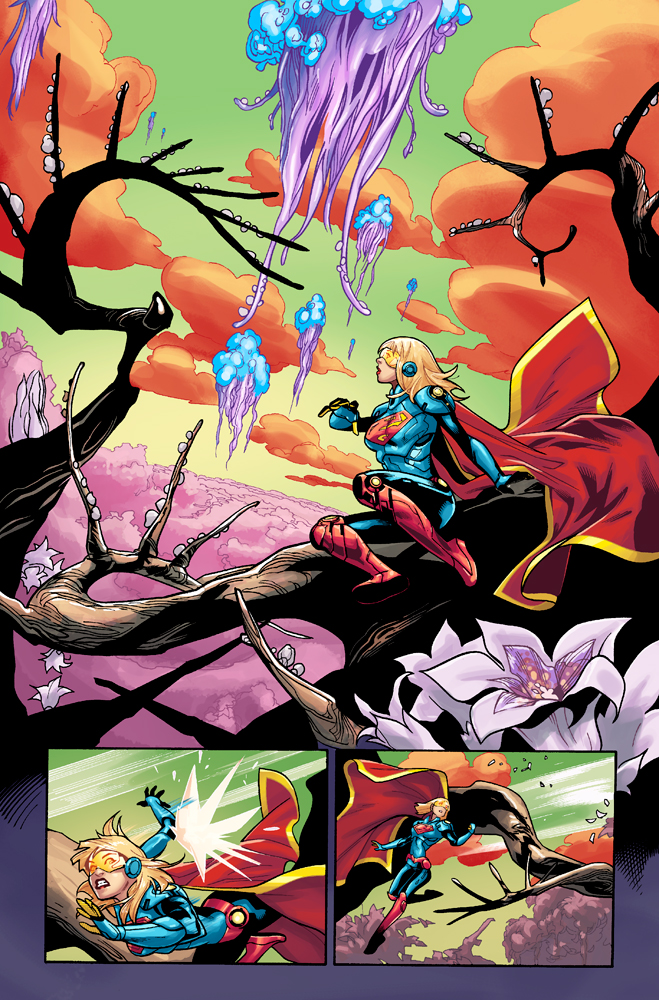 Watch
New creative team for Supergirl starting with
#36
.
Mike Johnson, and Kate Perkins writing.
Emanuela Lupacchino on lineart.

I don't know how I did not know who she was before this. Fantastic art. should be a superstar imho. (I've even read some archer and armstrong...)
I put the final version of the page on tumblr. They wanted something a bit less exotic and contrasting, and more analogous.
mbirkhofer.tumblr.com/post/101…
Here you get my first version. I wanted to make it shockingly clear this is not Earth anymore.
SG
#36
on sale Nov 19.