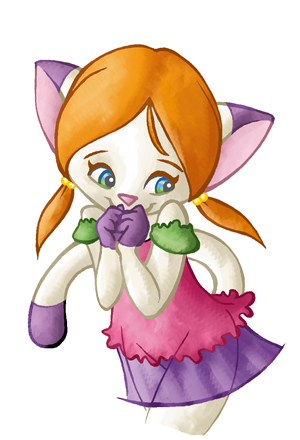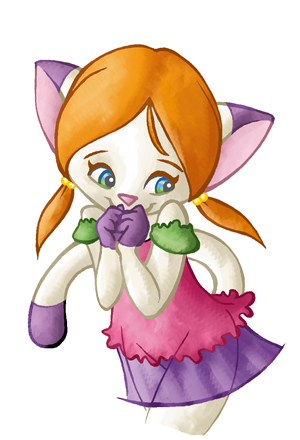 There! .. A more detailed version of my new character Airlia. "Child" has a name now.
I also made a profile for her =
[link]

ou art is so motherfucking adorable <3 do you take requests or do art trades?
Reply

I take commissions! ..

but if your request is fun could do "gift art" I don't do gift art on command...

if i start taking request art i'd get 2 million!
Reply

I like the colors and the pose. She is so cute. But I dont like the transparent skirt, is vere sexy
Reply

Well the skirt isn't supposed to be transparant. It's actually based on a sketch, I always draw the naked body before I ever put clothes over it.
It's just a doodle... photoshop Airbrush practise

Reply

So cute!
I love the way it's coloured!
Reply

thanks ...

.. I'm picking up techniques I used a few years ago ... eh, but then in a new and better jacket

Reply

Awww! This is SO cute. I love the pose and expression.
Reply

thanks! .. I should have drawn it larger though, the digital picture is larger than the original.. doesn't make the lines all too smooth >.>
Reply