RANDOM WINNER
Congratulations to
JoannaInMiniLand
!!
I will contact
Moonbeam13
for the distribution of your prize, it may take a little bit.
---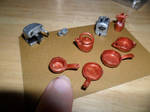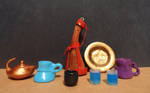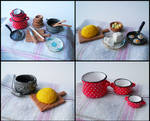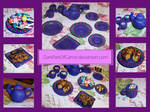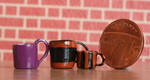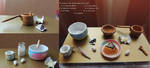 Monthly Food Challenge
It's a new year, so we're changing things up a little bit. Starting in January, a three month premium membership* will be randomly drawn from the members that participate in the challenge. This also means that we will be extra picky with those that do not follow the rules.
Theme of the month
This month we want you to not create clay food, but create food related items!
Example: plates, cutlery, cake stand, blender, teacups, spatula. Make whatever you want as long as the items are primarily made of clay and that they fit the food context.

Inspirations
Helpful Tutorials
We have lots of
tutorials
about this in our gallery.

Deadline
The challenge closes on January 31st 2013 and the 3 month sub winner will be drawn randomly from the members that have participated in the challenge.

Rules
**If any of these rules are ignored, you will be disqualified from winning the prize**
Participants have to be members of #semi-sweeties
Submissions must be entirely made by you
Only new work is accepted
Items must be primarily made of clay
Unlimited submissions as long as it fits the theme
You must write somewhere in the artist comment box that this is an entry for semi-sweeties' monthly challeng +�add a link to this journal.�
---

the team at
semi-sweeties