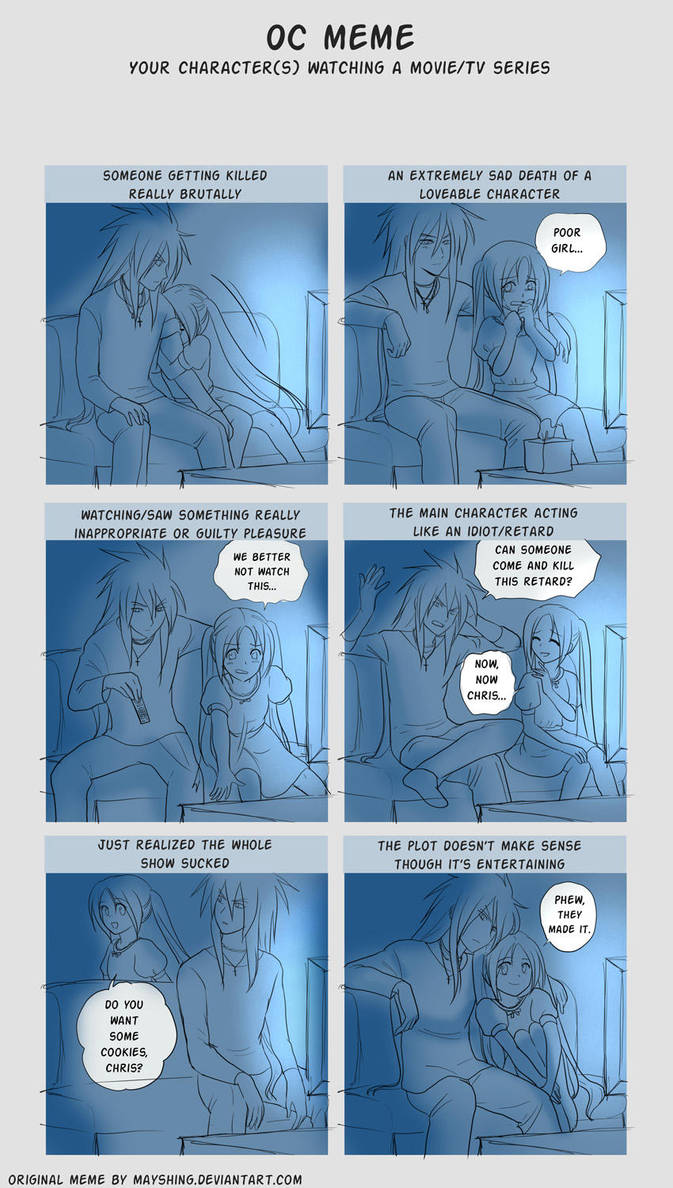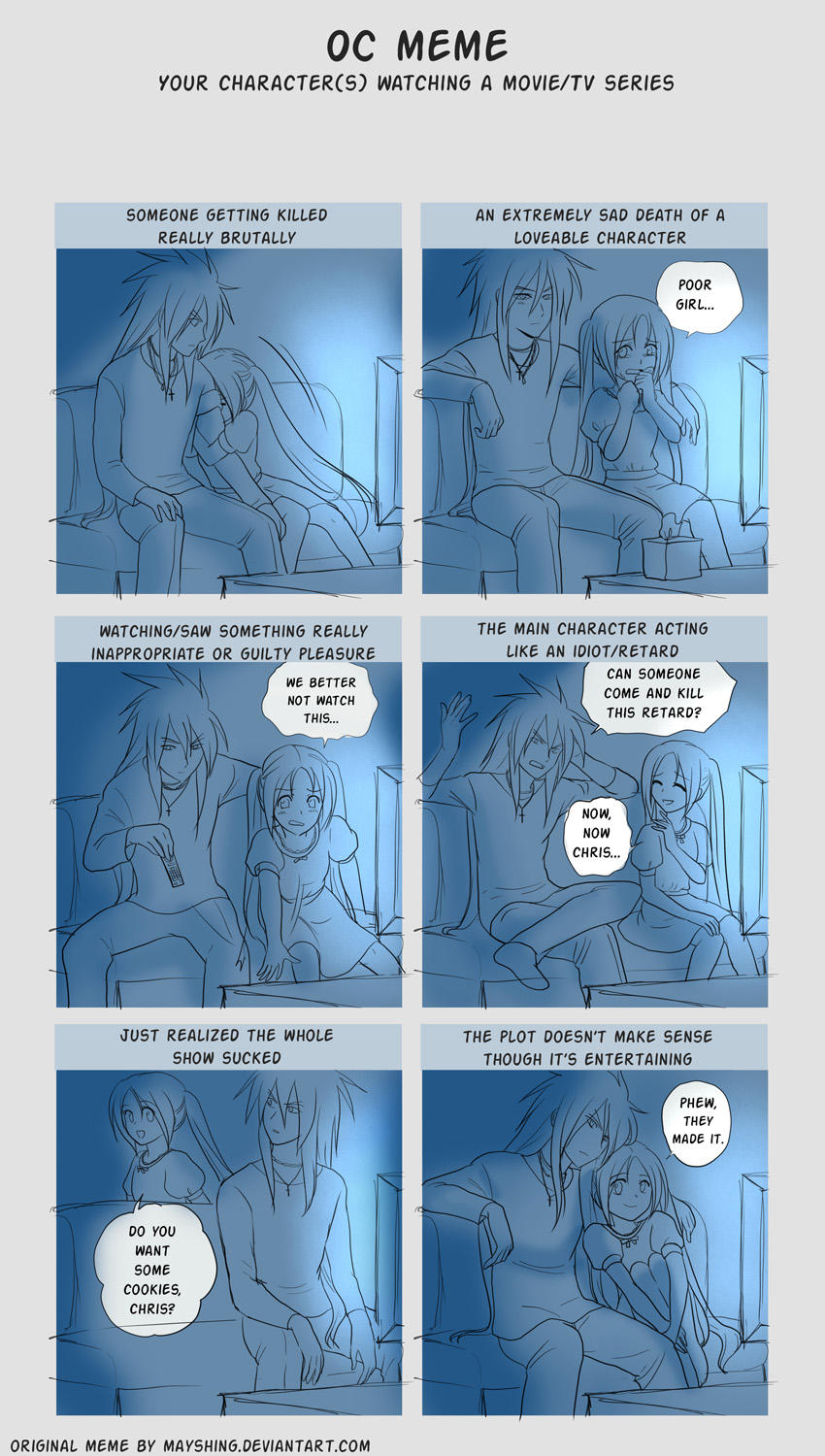 Watch
Blank meme:
Angel and Lien from:
[link]
As for inappropriate/guilty pleasure shows...
For Angel, its when they stumble upon adult scene. But Lien won't let her have the remote to change the channel. XD
For Lien, it would be watching shoujo anime shows with Angel (whatever she likes) and he is made fun off by Randy and Kolei over it.