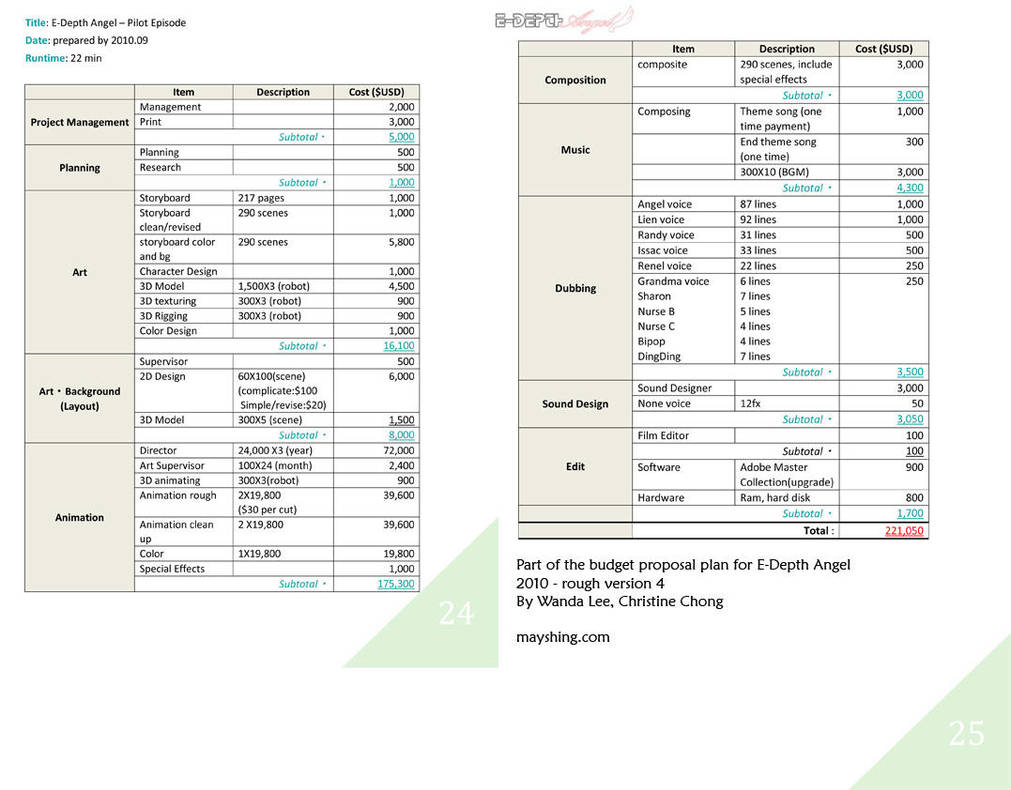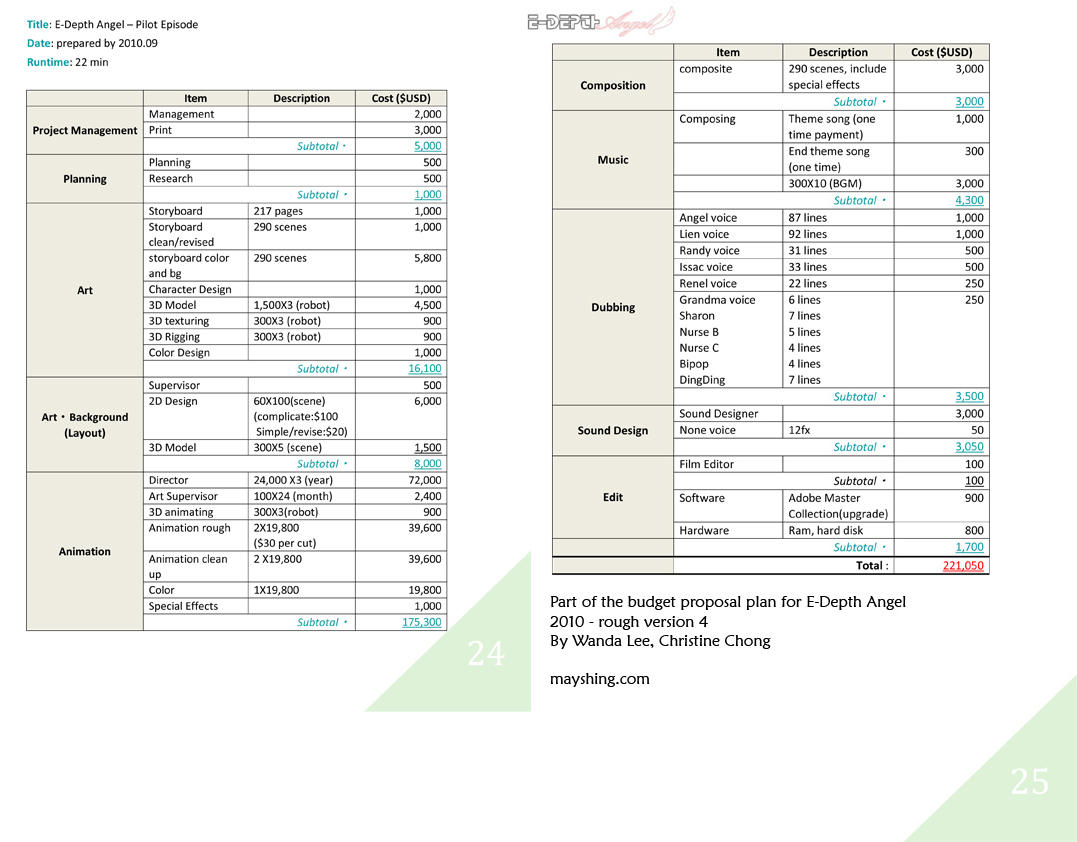 for this entry:
[link]

more about the project:
[link]
Edit: We are already approved on
Kickstarter,
the pitch video is in the making.
Judging by this chart, we will need around 33K per year to keep this project going full time. At current stage, everyone can only work on it at spare time, it will take forever to get it done unless we have sponsors.
If 15 people donate 170 dollars per month, we'll reach about 30K in 12 months and can launch full production.

Note: If you have no money, you can help by telling people about this crazy start up director and her project, and that you are watching her every step online. XD (that's still a huge favor to us because we need more people to know about it at this point)
Chart break down by:

and

Just to give everyone an idea:
20 K is needed for a person to stay employed full time a year, which comes down to 1.6K a month. Just an OK amount.
then you have 10K to split for the contractors. Each of them needs 600-1000 for a week's work.
Cost of Japanese anime:
[link]
Cost of American cartoon is 300K-1 million depending.
Japanese anime is cheap because it is rumored that animators there are work on average, 1 dollar USD per hour.
I have no desire to abuse talent like that. -_-