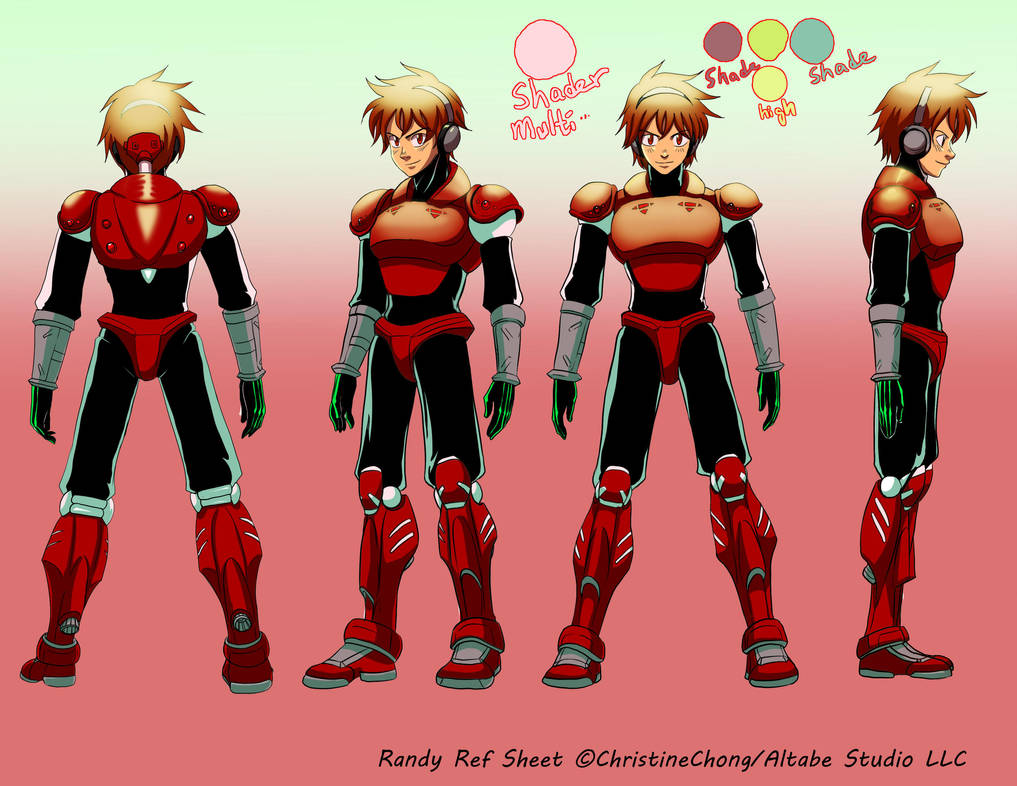 Watch
One of the Model sheet for
Edepth Anime.
Lighting condition is Training Arena with Lien's green light attack on the shot. Randy will have a mix of green shadow and green/yellow highlight.
If Randy is not in the shot where Lien has green lights shining, his lighting condition will be RED light only:
Hopefully no more confusion after I made it this clear. XO
14 pages on Randy alone.............

When i am done with all the characters.... an art book is about half-way complete.....

Edepth Site
|
Book 1 on sale: 15 books left
|
Vote comic
|
Tumblr
|
facebook page
|
twitter
|

Was this one where he was fighting Lien?
Reply

"What's with the pantie design!?" love that part makes me laugh every time I think about it lol xD
Reply

*grabs the refs and hordes them all away on her computer* Geez Randy, how complicated must you be?
Reply

LOL he's not the worse there is.... i swear.
Reply

Oh boy, now I'm thinking of all of Chris' costume changes in the manga as well as Ko Lei... heck if you did character sheets of all of None's revamps and past versions of him, we'd have a lot more to deal with!
Reply

thank God i am only doing the ones that appears on the animation..... I am not doing more than that. lol~
Good thing one of Chris' complex outfit he has he hardly moves when he is in it. XO
Reply

Lol my 3 year old niece says this outfit is her favorite

lol mostly because she likes the color better haha. Nice job .
Reply

Sad he was nto a cyborg. >.< I love his armor tho. My fav colour~
Reply

red?

Reply

Nice turn around

I still think he looked good like this

Even if Randy didn't think so xD
Reply

The old Randy~

I still don't know how you draw mechs so well!

Reply