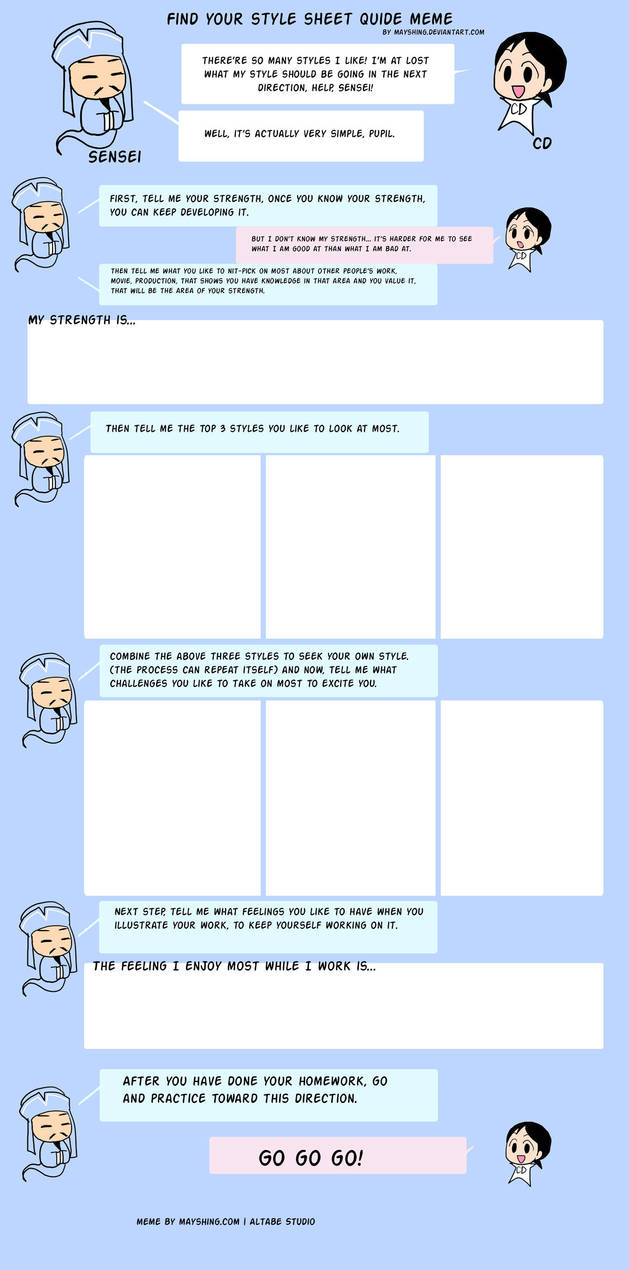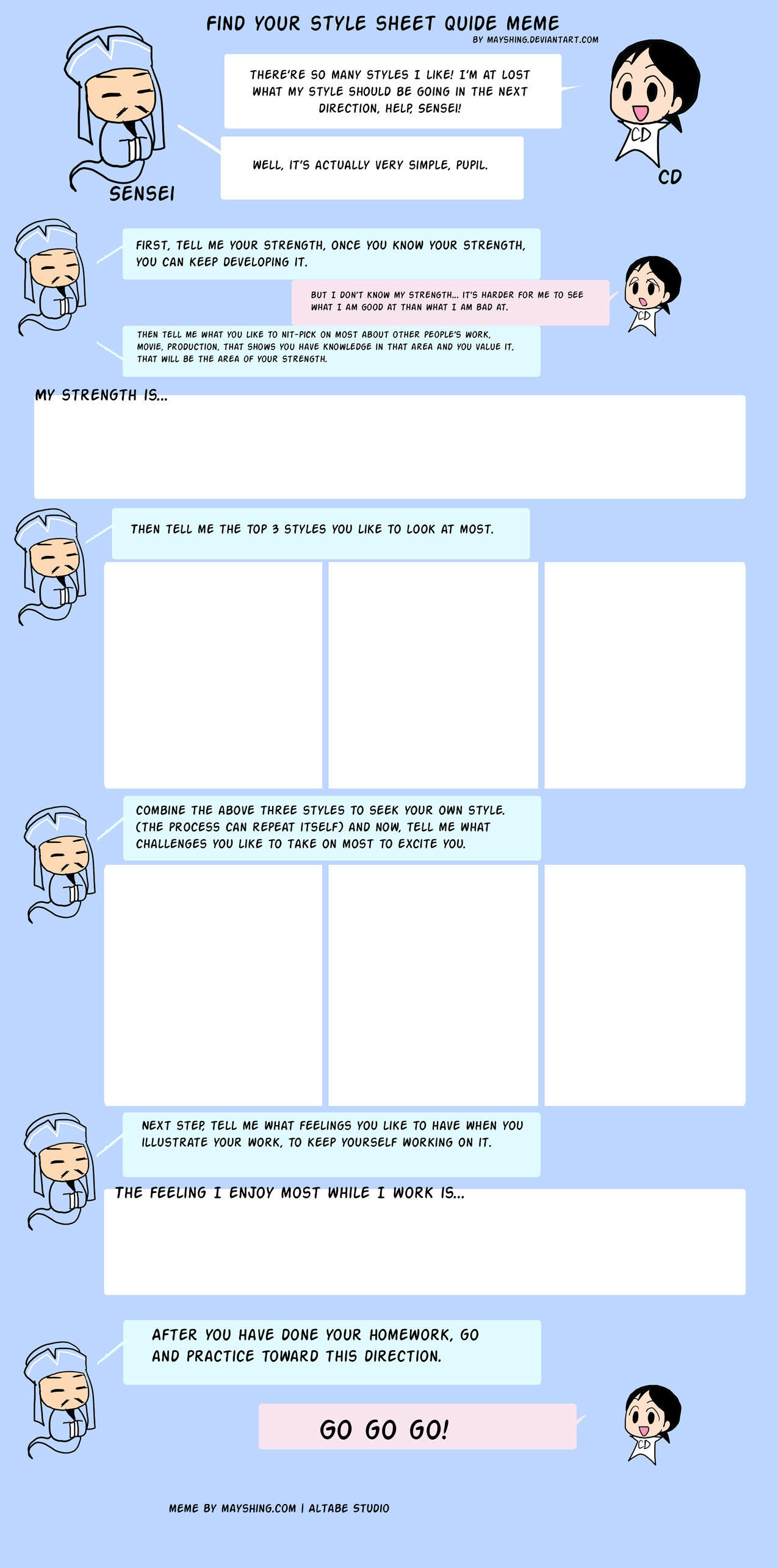 Chinese:
My take on the meme:
Other works:
|
Altabe Studio
|
Facebook
|
Tumblr
|
Web-mangas
|
Youtube
This is a guide for:

Developing your style for younger artist

Updating your style for older artists, or widening your style range for specalized artists.

How to use: You can write, paste, or draw into the meme, upto you. Its for your own guide to figure out your direction. After you have figured it out, go full force studying in that direction until you achieve best result, then you can repeat the process to update your style.
-----

Rant:
The problem these days is that we have too ... TOO many awesome art styles to reference from.
We ask, "what is my style?" Or "What do I want my style to be like?" or we get the "That looks like naruto" treatment and wants to update but not know where to go.
"You will find it with time." That's what most pros will say to you.
But there CAN BE a formula.
I was at a loss for where I want to go with my next step until I got this advice from a friend who will remain in secret.
I find that using this meme helps myself to go to my next direction to update my style.
This meme guide is to help you to narrow down your influence, or widen it (if you only have 1 style you liked and studied from)