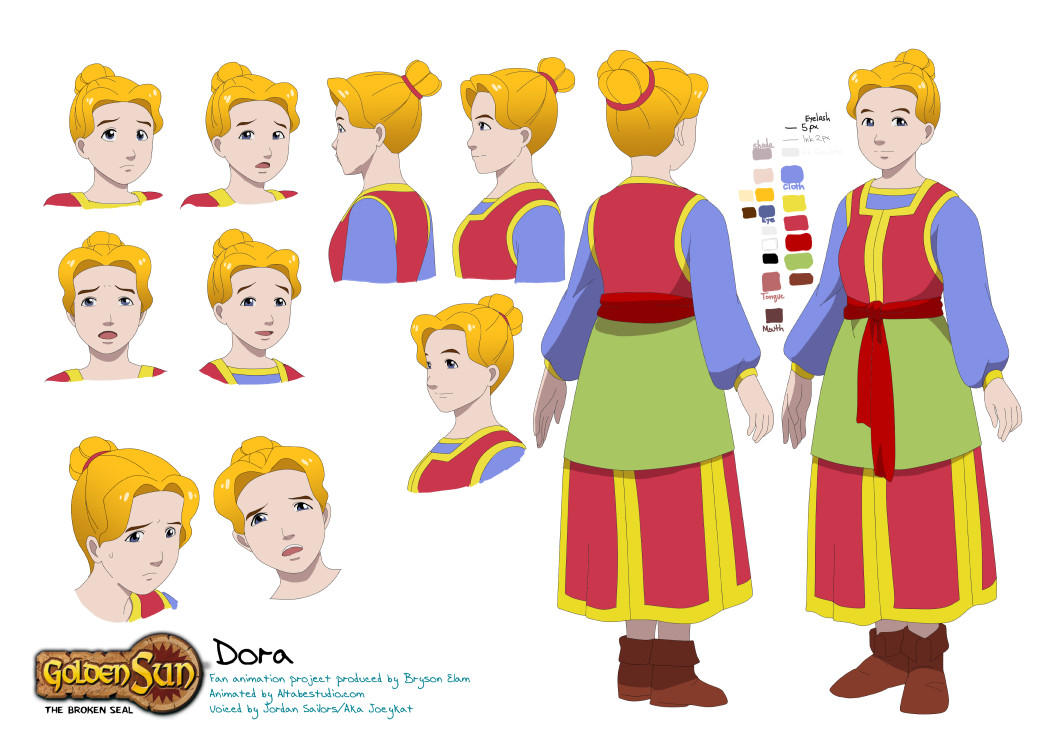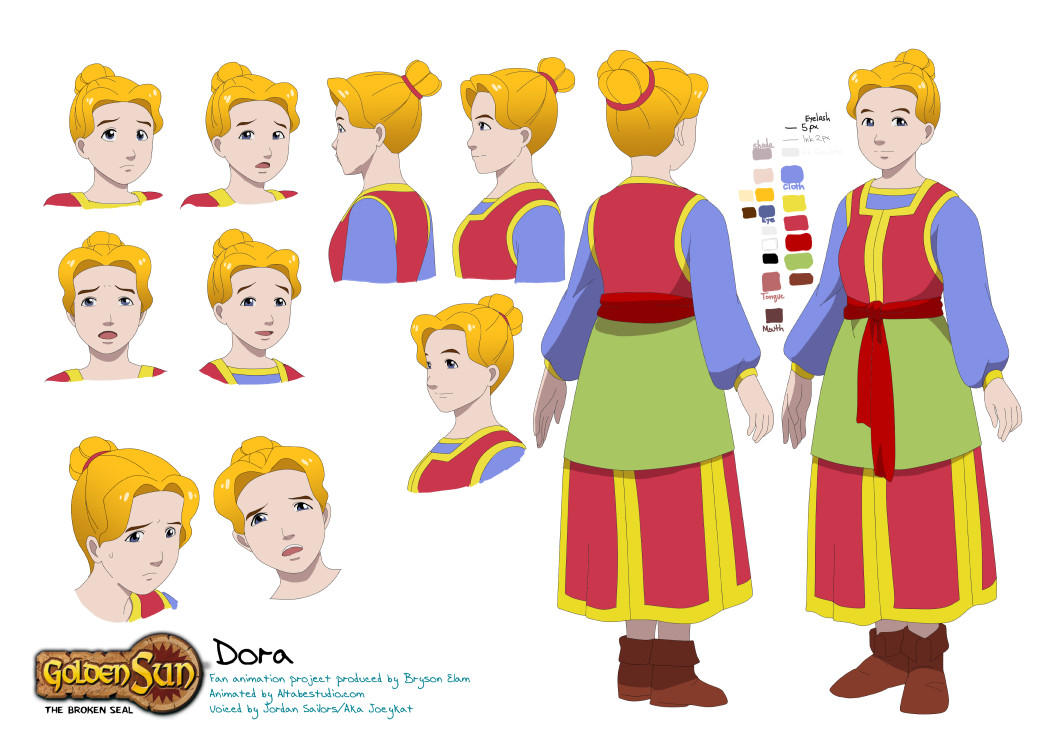 Loved Golden Sun when it came out, now I got a commission to do animation for the JRPG series published by Nintendo back in 2001.
I will give it alot of love.

My gosh I feel so at home with this style... my default style is... just old. I know!
This character is Dora, the strong independent mom of Isaac, first Golden Sun's hero.
For those who are curious what series is about:
www.youtube.com/watch?v=MBkc70…

Wooooow so I was browsing the Golden Sun reddit and found out about this project and didn't expect you to be working on it. Long time no see Mayshing

I don't know if you remember me from Inkblazers.
So cool to see you work on this and the animation was amazing

Reply

raddit?! how did it get there?!
Reply

That was my doing Mayshing! Ive begun showing samples of what we're working on, including past work prior to your arrival along with a few samples you and your team has done. Also I had one of my musicians to link to the Reddit a few days ago to a track that will be featured in the project. I could've sworn I tagged you as well.
youtu.be/eNhKau7UleI
Reply

OOOOOO~~~ Gotcha! Glad the word is going around at this stage.

Golden sun fan base is great!
Reply

Oh well seems I unintentionally alarmed you lol. But yeah really like the project so far guys

Just good to see anything like this come from the Golden Sun community. Gosh I really need to catch back up on your comics mayshing :/
Reply