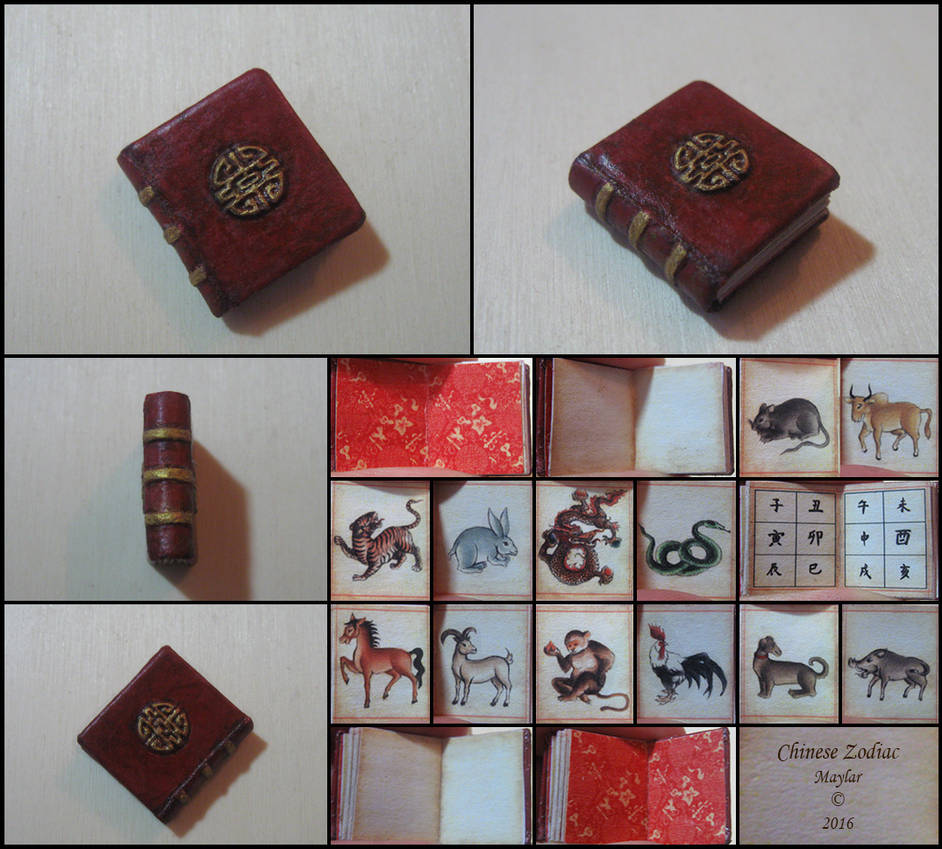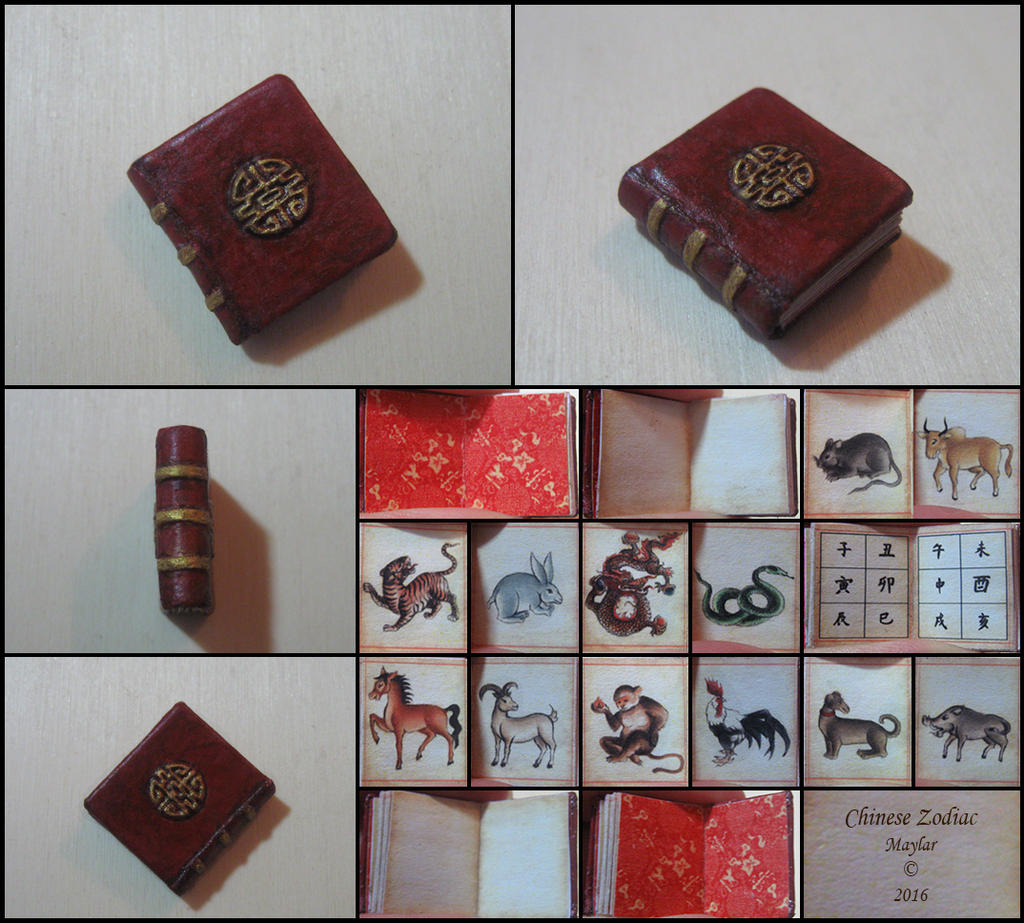 Watch
Etsy:
www.etsy.com/listing/287697745…
Video:
youtu.be/_cWD621j9k0
New miniature book. Contains 12 animals of Chinese Zodiac, plus a list of ideograms of same in the middle.
Hardcover, this book measures 1.5 x 1.8 cm (0.59 x 0.70 inch). Endpapers are commercial texture, rest is done fully by me, hand drawn digitally in Photoshop. The covers are faux leather and faux gilding.
Hope you like it