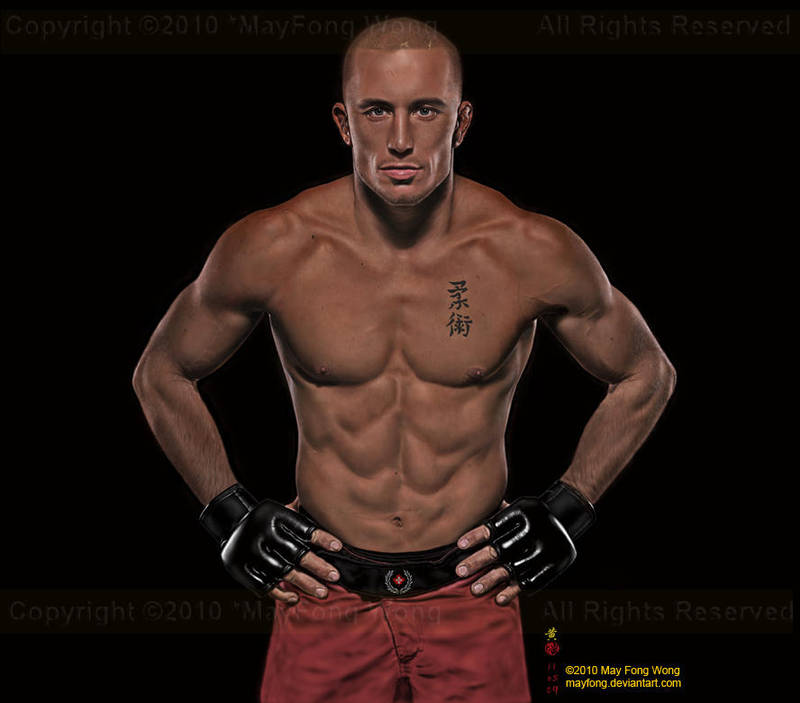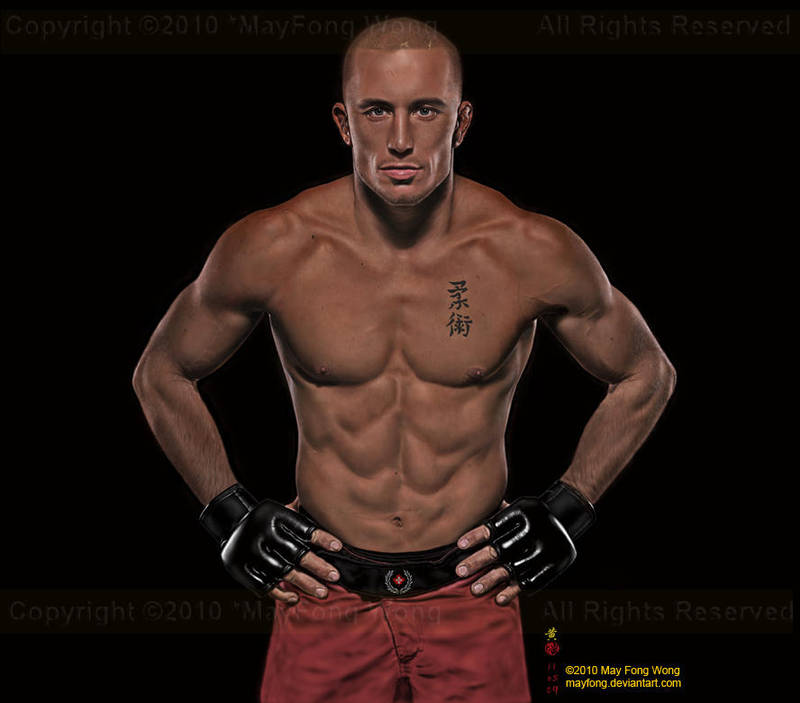 Watch
The amazing muscular build, while impressive, was difficult to paint. However, I love a challenge. This took countless hours. I enjoyed working on it for most of the drawing. HOWEVER, when it was about 75% done, I upgraded from CS3 to CS4. It was such a frustrating experience. First I could not upload it properly because of the registration problem with the software, then the software constantly slowed down and froze. The unpredictable and unreliable performance seriously disturbed me.

Anyway, I think the problems are resolved now.
From Wikipedia:
Georges St-Pierre, often referred to as GSP, is a French Canadian professional mixed martial artist. He is fluent in French and English. He is currently the Welterweight Champion of the UFC, and is ranked as one of the top "pound for pound" fighters by multiple MMA sources. St-Pierre has been praised by many media outlets for his skill, and he is currently ranked by multiple MMA publications as the number-one welterweight in the world. In 2008, he was named the Canadian Athlete of the Year by Rogers Sportsnet, as well as the Most Outstanding Fighter by the Wrestling Observer Newsletter.
Photoshop CS4
Wacom tablet
Close-ups:
[link]