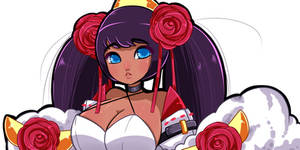 Old Artworks
See all Mymy Goodies! Character Artworks, sketches, commissions, etc ^-^
---

Description
PLEASE READ!
• The more reference pictures you'll send me the easier it'll be for me to draw your character

•
You can post my work wherever you want, I don't mind it unless you
CREDIT ME
. Giving the link to my dA account or facebook fanpage would be very kind

•
If you want to use my work commercially,
TELL ME BEFORE COMMISSIONING ME
!
• I take half of the price for advance BEFORE starting drawing anything
• I usually send at least 2 WIPs
• Mind that I'm not a background master

Image size
1065x1172px 1.18 MB