The 'Dream Harp' that I made for myself at a workshop over the Australia Day long weekend 2013.
Awarded 'Angel Without Wings' status on 7th Oct 2013, I was also honoured with both the

Monthly Award, and the

Heartist Award in June 2014.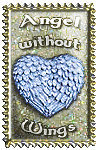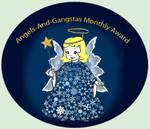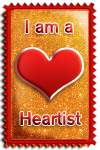 Current Residence: Perth, Australia with my rather yummy husband of 40 years
What matters most to me: My amazing husband, 2 amazing sons, 3 amazing grandchildren and amazing daughter-in-law. And I'm not being flippant - they're all such Treasures and fill my life and my heart!
Favourite genre of music: Techno or Meditative. Most genres except jazz or crooning.
Favourite photographer: My Grandfather 'Grandad Brown'
Favourite style of art: Realistic, Nature, Beauty
Operating System: Bones, Muscles & Blood
MP3 player of choice: It's bright pink, and old, and I want a new one...
Wallpaper of choice: Constantly changing
Favourite cartoon character: Despise them all LOL
Personal Quote: Don't make the same mistake twice - think up new ones!!!